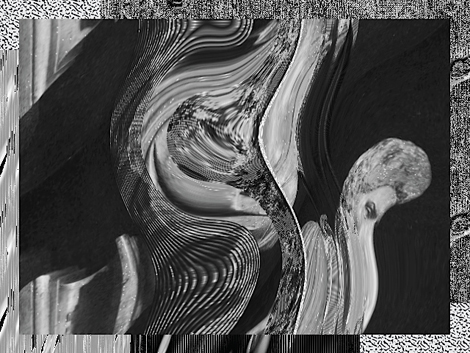 [Idle Hands]
During their short existence, Outboxx's heady, accomplished tracks have made them a bit of a secret treasure in Bristol, having released almost entirely on three fairly "rooted" local labels, Idle Hands, Immerse, and BRSTL. Their return to Idle Hands finds them again broadening and intensifying their style again as they have with every release. With this loud, gleaming, sweet material — and an album arriving in the spring on the same label — it seems likely that their music will be traveling faster than ever.
Audio clip: Adobe Flash Player (version 9 or above) is required to play this audio clip. Download the latest version here. You also need to have JavaScript enabled in your browser.
"Sunshine Mills" thumps in stridently, beaming with the same deft and effective melodic know-how that makes Jacob Martin and Matt Lambert's productions stand out from swathes of modern house music. This is brightly shining, foot-moving club juice, coming on like the first really "out" track after a simmering warm up. Offering joyfully programmed piano chords and smilingly affirmative vocal chops, it's technically full of clarity and well-rounded functionality. It shies away from being standard through a charming kink in the bass line: a unexpected note at the end of each phrase that tempers the track with slightly off-balance momentum. And while openly venerating classic house, it has a different edge to similarly influenced music. It's in the crashing hats and the pumping, mechanized kick drums, and especially the unashamed rush of the breakdown. You can just feel the touch of the glittery late-90s clubware of artists like Farley & Heller and Rhythm Masters. It's a brilliant vibe that deserves to be recalled more often, especially now that the Strictly Rhythm aesthetic is pillaged so habitually.
"Jaded" is similarly laudable for a refreshing, faith-restoring use of over-popular UK dance music tools. It's to Outboxx's credit that while this track features two hugely overused elements — sliced up sensual female vocals and 808-style drums — the result is a track that still retains the producers' character above all. The pleasantly drifting and blending curlicues of keys and synths the producers revel in are here, but as a contrasting backdrop to the cold sheen of the shiny drum sounds and forlorn digital vocals. For me this is the weaker of the two tracks, as the juxtaposition of these more artificial elements with their favored warm ochre sounds is sometimes a bit disjointed and not always quite right harmonically. The Model 500-influenced "Dolph's Vision" from Outboxx's 2012 record on Immerse meshed these two kinds of textures more enjoyably. However, the thrusting rhythm and an original and confident use of vocal cut-ups lends it a more anthemic quality than anything they have done before. I'm impressed that after less than two years of releases they have already created a really distinctive style, explored it, and begun to pull it apart.