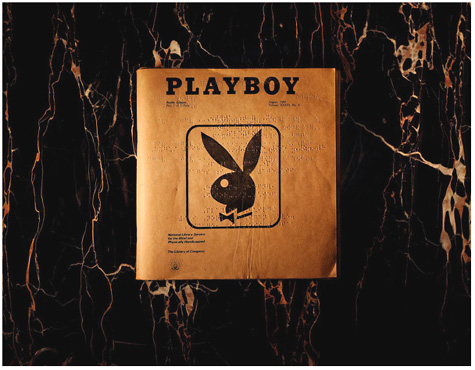 Sometimes I think electronic music, especially and techno and house, can be a sinkhole refuge of musical taste for musicians and music fans fed up with pop, rock and rap. Personally, I became increasingly frustrated with the stale state of contemporary rock, rap and soul in 2006 and fell in deep for house and techno. A lot of today's producers as, well as its founders, were in bands before turning to the dance side.

Paul Frick had already traversed many a genre before releasing his debut, "Do Something EP," on Kalk Pets. While producing two hip-hop albums and performing in salsa, heavy metal and jazz groups, Frick studied classical composition under Friedrich Goldmann at Universität der Künste Berlin and later composed experimental string pieces. Still, it's his house material which lead me to investigate beyond the lonesome entries on Discogs. In addition to the tightly-laced and bumping "Got the Blues," Frick's house Myspace features three new promising tracks soon to be released on Barcelona-based label, 30porumalinha (LWE highly recommends "Tiki Tiki"). Another tune favorite tune, er, "Favourite Song," will even be included on a split with Frivilous and our boys, dOP. Keep your eyes peeled for this promising platter at your favorite music retailer.
Frick also compiled a DJ mix which includes a few of his tracks and recent favorites which is quite good, especially for a guy whose other music career is in chance musical experiments. Warning, cuts off suddenly.
Download: Paul Frick, "House Got Soul Mix" (41:26)
Tracklisting:
01. Paul Frick, "Do Something" [Kalk Pets]
02. Curv, "Scrabble" [Vinyl Vibes]
03. DeWalta, "Eftive" [Meander]
04. Guillaume & the Coutu Dumonts, "Sous l'arbre" [Circus Company]
05. Soundstream, "Good Soul" [Soundstream]
06. Anna Kaufen, "Who Cares" [A Touch of Class]
07. Rhythm & Sound, "Free For All" (Soundstream remix) [Burial Mix]
08. Wighnomy Brothers, "Guppipeitsche" [Freude am Tanzen]
09. Antislash, "Soloport" [Circus Company]
10. Paul Frick, "Got The Blues" [Kalk Pets]
+Also+
Get Physical's toddling two-year-old sub-label, Kindisch, has built its first website, how cute. They've also assembled a little best-of retrospective mix (crayon tracklisting, backwards letters, totally adorable) you might enjoy.
Download: Kindisch, Child Proof 2 Year Mix (62:00)
Tracklisting:
01. Raz Ohara, "Witmey Na"
02. Vita, "Mare Mare"
03. H.O.S.H., "White Elephant"
04. Daniel Mehldhart, "January"
05. Jay Haze, "Soul In a Bottle"
06. The Skull, "All You Booty Shakers"
07. Einzelkind in bed with Douglas Greed, "La Belle"
08. Samim, "Circles"
09. Einzelkind, "Maferefumeco"
10. Gavin Herlihy, "Opium Haze"
11. Matchbox, "Upehd Ah"
12. Riva Starr, "War Drums"
(post by Steve Mizek)