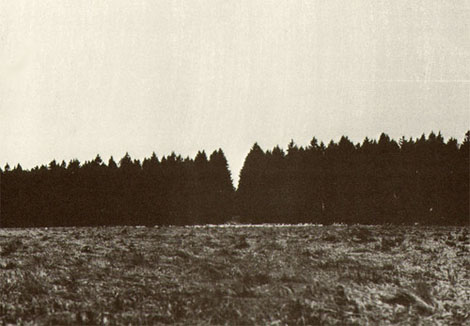 Starting a record label is never an easy venture to set out upon, and unless you've got some special plan of action to get people to make a point of listening to your tracks, it's a hard enterprise to sustain. Heralding a fresh batch of talent on the freshly minted Tact Recordings, the friends who have set up the label seem only too aware of this, and have taken the savvy approach of matching one renowned producer to each release for remix duties. Their inaugural release is by label co-owner RJ Fletcher with a confident, polished three-tracker backed up by a Rick Wade remix of the title track.
Audio clip: Adobe Flash Player (version 9 or above) is required to play this audio clip. Download the latest version here. You also need to have JavaScript enabled in your browser.
"Double Down" makes good use of well-worn deep-house tropes, rooting the track in warm, swelling chords and kinetic, swinging percussion. Slowly introducing a dusty church organ, Fletcher suspends the groove for a brief breakdown in the middle of the track and lets the melodic elements hang in the air before bringing the drum track back in. There's something about this move that helps tie the whole track together and give it more depth. Rick Wade's remix gives the percussion a sharp, razors-edge feel with long, open high hats, and balances this out with a deep, mining bass line. Using only brief stabs from the organ and reappropriating the melody, Wade centers his mix on this beautiful bass line, more than ably proving his worth as guest star for the EP.
Fletcher certainly doesn't rest on the might of the Detroit producer to sell his EP, though, rounding out the record with two cuts that further attest to the young producer's chops. "Over Defy" is a bouncy, yet laid back houser that packs in plenty of changes that make its nine-minute duration seem a lot shorter than it is, though it does at times feel like there's almost too much going on, one or two of the mid-range fills seeming a bit superfluous. The closer, "Lazy Days," is a slower-tempo cut, Fletcher matching the name of the track with languid saxophone licks dreamily peeling off sun-damaged chords. While not miles away from the other tracks on the EP, it shows a slightly different side to Fletcher and feels like a nice wind down after the more up-for-it dance floor nature of the others. A solid start for Tact Recordings and, with Mr. G and Tevo Howard already lined up for remixing future releases, certainly not the last we'll be hearing from this label.