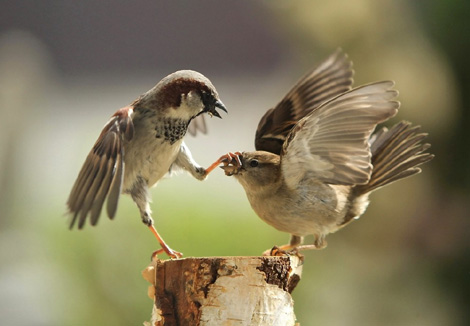 U.K. funky star Roska (Roska! Roska! Roska! Roska! etc.) isn't an artist you'd expect, or even really want or encourage, to put out an album. While his last proper slab of wax, the TWC EP from 2009, found the producer pairing his signature winding percussion lines with gorgeously mellow tech-house atmosphere, Roska was still firmly in the business of crafting records you'd never want to hear outside of a DJ set. While detractors deride the guy's wares as needlessly repetitive, brash, saccharine, simplistic, or downright obnoxious, even supporters (like myself) would agree Roska could stand to hone his songwriting skills before ten of his tracks could sit side-by-side.
Audio clip: Adobe Flash Player (version 9 or above) is required to play this audio clip. Download the latest version here. You also need to have JavaScript enabled in your browser.
When Rinse Presents Roska jumped out at me from a record store shelf recently, I felt compelled to yell, "Too soon!" The jewel case itself bespells doom: featuring the producer's name printed thrice in Roy Lichtenstein-inspired, neon-hewed typeface, Rinse had chosen to visually represent both the candy-coated one-dimensionality of his most unabashed tools and the vocal drop that's become his discography's most divisive feature. Judging the book by its cover, Roska's debut long-player would almost certainly make for a love-it-or-hate-it affair even amongst those who have been rooting for him. And all of the post-UKF stylistic strides the producer appeared to have made on TWC could very well have been left in the dust.
Rinse Presents Roska pretty much fails as an album — I was only able to make it straight through from track 1 to track 10 twice — but was anyone expecting it not to? When judged as a collection of tracks in no particular order presented from one DJ to another, its prospects brighten considerably. Roska generally shies away from the moodiness and subtlety of TWC, but he delivers some of the finest nuggets of his career. The four vocal cuts are the standouts, and "Energy feat. Nikki" is easily the choicest among them. Talk about honing his songwriting chops: Nikki isn't much of a singer, but her pop verse/chorus vocals give Roska's tight, bright drums and synths something to rally around formally. Bouncy and utterly addictive, "Energy" has quickly become one of my favorite cuts in any house sub-genre this year. "I Need Love feat. Anesha" takes a more sultry approach, sprinkling laconic vocal flourishes over some of the haziest material in Roska's discography. Of the two Jamie George collaborations on offer here, "Wonderful Day," with its loping multi-tone bass drum, taut dub stabs, and quick tempo, is the tastiest; George's vocal stylings reveal their more grating side on the slower, compositionally simpler "Love 2 Night."
Audio clip: Adobe Flash Player (version 9 or above) is required to play this audio clip. Download the latest version here. You also need to have JavaScript enabled in your browser.
Roska's instrumental tracks are more or less swell additions to any Roska collection, though they're far less than transcendent. Ranging from energetic, par-for-the-UKF-course anthems ("Hey Cutie," "Burn In Flames") to somewhat subtler fare ("Squark," "Time Stamp"), these cuts can help stitch a party together but certainly don't warrant start-to-finish listening. But "Tomorrow Is Today," at over nine looped-up minutes and featuring Roska's eponymous drop, is notably the only time Roska completely sticks to his guns, and it's one of the album's strongest tracks. Roska may have leaped into the album format too soon, but there's artistic growth here if you know where to look. For DJs, I give Rinse Presents Roska a tentative recommend; everyone else may want to hold out until next time.