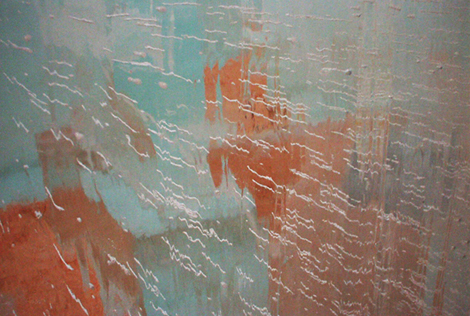 [Rush Hour Recordings]
It's unlikely you've run across the name Simon Weiss yet. According to Discogs, the Dutchman born Isaie Reuling only started his career in 2010. Last year, he crowned it with a 12″ for Home Taping Is Killing Music and a track titled "Amsterdam Wave" on Rush Hour's Amsterdam All Stars MMXI compilation. The Wave EP picks up from this point, offering four rough-hewn house cuts that wouldn't sound far out of place on Live At Robert Johnson. Leading off, "Cassette" squeezes fluttering chords between rigid drums. Though simple, its rolling synths feel totally assured of their place, gently bolstering the other elements without overplaying their own strength.
Audio clip: Adobe Flash Player (version 9 or above) is required to play this audio clip. Download the latest version here. You also need to have JavaScript enabled in your browser.
"Amsterdam Wave (Rewaved)" seems to be a remix of Reuling's contribution to the MMXI compilation, but it's hard to hear anything done differently. Nevertheless, its shambling drums and sparse, xylophone-like melody are as intoxicating as they were last year, especially at the various points where a mewing synth adds lubrication. On the B-side, the remaining two tracks are similar — a little too similar, in fact. "Return (The Wave)" uses the same mewing synth, this time as the focal point, and swaps out the xylophone for a robotic bounce. "Wave II" simply feels like a dub of "Amsterdam," smoothing the cut's topography down to a mellower cadence. It's hard to say what prompted Reuling to use such a limited palette, as even "Cassette" shares sounds with the other three. A small studio, with few machines? An experiment with limitations? Whatever the case, the Wave E.P. bears the hallmarks of a producer still finding his feet. But watch out for the next few records — Reuling's smart arrangements indicate that the name Simon Weiss may yet become widely known.