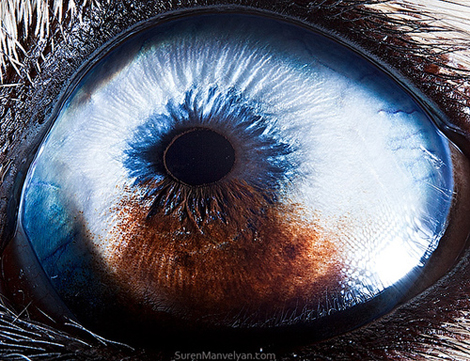 Photo by Suren Manveylan
When I recently mentioned on Twitter that I really dig this new Theo Parrish record, no one agreed, and many vehemently disagreed. As with many of Theo's releases over the past couple years, Any Other Styles is something of a controversial record, but thankfully this time incidentals such as price or availability aren't part of the controversy. Ripping a page out of RZA's book (and why shouldn't he, since he's already so deft with ODB's verse on "Protect Ya Neck"), "Any Other Styles" sees Parrish whipping up a flurry of kung-fu samples, and it's the composition here that seems to have many unconvinced. The sounds don't fall neatly into a grid, and the first couple minutes have kicks and "hi-yah!"s flying at you with seemingly zero rhythmic coherence. A hi-hat fixes that, though, and the samples settle down into a thumping groove.
Audio clip: Adobe Flash Player (version 9 or above) is required to play this audio clip. Download the latest version here. You also need to have JavaScript enabled in your browser.
Working his MPC as only he knows how, "Any Other Styles" finds itself at times in a linear groove, while at others it seems like the whole thing is about to derail. This tug-of-war between heads-down kung-fu rhythms and cacophonous clusterfucks make it one of Parrish's most confounding cuts to date, as its easy to feel quite lost within the track and its many patterns. A short version on the flip is a nice addition to have, but it's the longer A-side that feels more vital. Those looking for something a little more straight laced will be happy with "Beat These," a rough beat track that rolls along in typical Sound Signature style. All in all, Any Other Styles is a strong release — one of the strongest from Theo in some time. But because it reeks of Parrish putting out tracks with little concern for how his fans will react, it's understandable for some to be turned off by it. Artists who reach this stage can either stay compelling or get so lost in a world that only makes sense to them and they lose their audience. Parrish is nowhere near that, as missives like Any Other Styles are far too amusing, interesting, and, yes, groovy, to ignore.