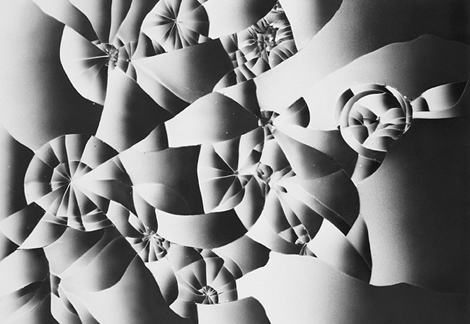 [CLR]
Traversable Wormhole is so 2009. It's telling that it took a series of anonymous and cryptic white label singles for a producer like Adam X — who never really stopped releasing music — to fall back into popular favor, highlighting the oft-fashionable side of techno: Traversable Wormhole was simply the right thing at the right time. It's also telling that a series of limited vinyl-only singles helped to rocket an established producer back into (relative) fame, as the Internet renders these sorts of release constraints irrelevant. All context aside, Traversable Wormhole simply offered some excellent dark techno: a little industrial, a smidgen mystical, and overwhelmingly foreboding but always with the groove in mind.
Audio clip: Adobe Flash Player (version 9 or above) is required to play this audio clip. Download the latest version here. You also need to have JavaScript enabled in your browser.
Of course, we nerdy types are all about context, and it's hard to think of a better way to properly spread the Wormhole catalogue than what Chris Liebing's CLR label has done: re-releasing the first 5 EPs in a new order with new remixes from some of the biggest names going. The first EP takes two tracks from the second and fourth releases and tacks on excellent remixes from Marcel Dettmann and Peter Van Hoesen. The two tracks selected are as good an introduction to X's latest alias as any; "Closed Timelike Curve" is uncouth, grunting with dirty kick drums, decayed synths and ominous pads that sound as if they're caught between trying to heighten the anxiety and driving the dance. More explicitly industrial, "When 2D Meets 3D" sounds like a factory, steam-powered machines and clanking metal going off in atonal harmony. There's little semblance of melody until a hollow choral riff emerges halfway through, and what should sound completely ridiculous and over the top works so well in Mr. Wormhole's expert hands.
The remixes are, surprisingly enough, just as strong as the originals. Dettmann's remix of "Curve" will come as a relief to those worried by the moodier, more restrained direction explored on his debut LP; it's a rough-edged tool so aggressive it's practically vulgar. The pads are coated in thick, ugly distortion, and the metallic kick is so rapid and incessant as to be obnoxious; it's a relief when the other percussion comes in, providing a semblance of softer, rounder sounds amidst all the serrated edges. The remix of "When 2D Meets 3D" by Belgium's techno hero Peter Van Hoesen is a little softer, splitting the insular original wide open and sticking a throbbing kick inside; the newly opened spaces allow the sounds to reverberate and new ones to drift in. It's hard to say whether or not the strength of this package is due to Liebing's curatorial skills or simply a reassertion of Adam X's genius, nor is the question of timing going away anytime soon (could this sort of techno be popular four or five years ago?), but why quibble when we've got music this strong in front of us?