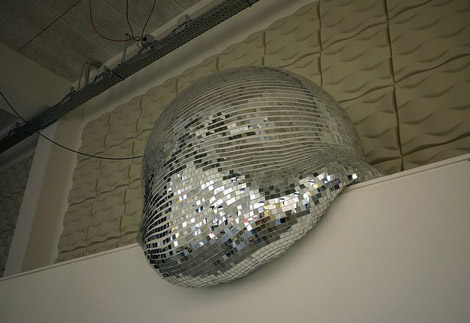 [Long Island Electrical Systems]

Xosar's music has been floating around the internet for awhile, with her name most notably linked to Danny "Legowelt" Wolfers, but Tropical Cruize is the San Francisco producer's first official release. Ron Morelli's emergent L.I.E.S. imprint is a perfect place for her brand of spacey, homemade house. While there is something of Wolfers' style in these three tracks, Xosar seems to have a functional tendency — her tracks are more floor friendly than much of his recent material, if a bit less narrative as well.
Audio clip: Adobe Flash Player (version 9 or above) is required to play this audio clip. Download the latest version here. You also need to have JavaScript enabled in your browser.
The title track pairs a rapid-fire tom pattern with drowsy chords and indistinguishable moaned vocals. It's a fairly intense jack track, but the vocals provide a refreshing contrast to the aggressiveness. "Voodoo Castle" is a bit creepier, as a swirling entanglement of male and female vocals meld with a layered succession of synths; bright rave stabs alternate with obscured ones, bleepy patterns run throughout, and the rhythm shifts between variants on old-school Chicago styles. Xosar does well to space things out, and like its predecessor it splits the difference between frenetic brain music and the dance floor. Finally, "Xephyr" works with a similar but ultimately starker palette, blending a stop-start rhythm with submerged synth patterns. All in all, Tropical Cruize is a strong debut, coalescing scores of exhilarating melodic ideas around a kinetic, old-school rhythmic sensibility.