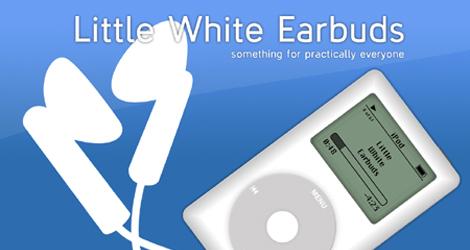 One last letter from LWE's editor-in-chief, including a compendium of his favorite articles the site published.
Continued »
Ahead of his American tour for the album, including a Chicago date this Friday at Primary, Bambounou reached out to LWE with a fresh mix of everything that's been exciting him lately and divulged more about his career to date and making it big in the Dominican Republic.
Continued »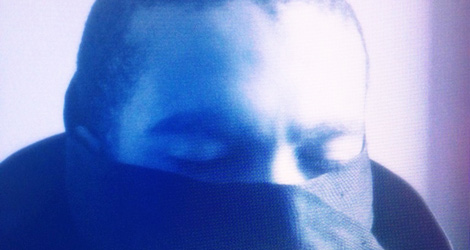 Little White Earbuds Presents D'Marc Cantu
With his new alias Rival making its first appearance via a release on the Drone label, LWE decided to find out what D'Marc Cantu's plans are for the pseudonym and quiz him over his fruitful collaborations. He also knocked up an exclusive, hour long mix that delves into his love of jakbeat, house, and techno.

Little White Earbuds Presents Olin
In anticipation of his appearance at As You Like It's February 7th event at Public Works, I finally took the opportunity to shine the spotlight on one of Chicago's local heroes. Olin also provided LWE with a stellar podcast that highlights both his wide ranging taste and exceptional ability to tie these threads together in an engaging way.
Little White Earbuds Presents Ethyl & Flori
When the duo approached LWE with a sublime mix entirely made up of their own back catalog peppered with forthcoming and unreleased tracks we jumped at the chance to run it, hitting the guys up with a few questions in the process to find out more about the English DJ and production team.

Little White Earbuds Presents Cottam
Offered this "A Downer On A Dark Dank Day" mix from Paul Cottam, we jumped at the chance to feature it and get to know the respected UK producer.

Little White Earbuds Presents Fabrice Lig
LWE got in touch with Fabrice Lig to find out more about his new album album, his early days of clubbing in Ghent, and what he has gained from more than 20 years in the business. He also put together an exclusive mix for us that is his personal homage to the Detroit sound that has kept him inspired all these years.


DJ Debriefing With Jason Kendig (Includes 8 Hour Mix)
Welcome to DJ Debriefing, a series of LWE features where we ask DJs about the music they're actually playing, their processes, and their gear. Our latest interview subject is Jason Kendig, the San Francisco-based DJ best known as 1/4th of the Honey Soundsystem collective.

Little White Earbuds Interviews Miles
LWE sat down with Miles Whittaker last year for a lengthy chat about relocation, collaboration, cracked software, and much more.

LWE Interviews Marcus Mixx
LWE recently met up with Marcus Mixx, one of Chicago's underground house heroes, to discuss the origins of his productions, his short stint managing Trax Records, and where he's at today.


Steve Mizek's Year In Dance Music 2014
Since we've relaxed the pace of publishing, putting together a year-end chart seems more appropriate with 2014 fully in the rear-view mirror and with the benefit of more free time. Think of this untraditional "list" as not late but properly marinated.