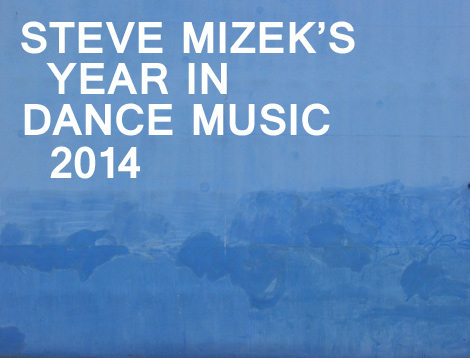 Traditionally, LWE publishes its year-end list as December is still wrapping up and records continue filing into shops, albeit at a slower rate. With how much ground we aimed to cover, it was always done in a rush and competed for time with podcast competitions. Since we've relaxed the pace of publishing, however, putting together a year-end chart seems more appropriate with 2014 fully in the rear-view mirror and with the benefit of more free time. Think of this untraditional "list" as not late but properly marinated.
Although we received thousands of promos in 2014, I've decided to focus this piece almost exclusively on records I purchased or received on vinyl. I've gone this route because that was how I interacted the most with dance music in 2014: as a DJ and a record collector rather than a reviewer and journalist. Those roles still heavily informed what I liked and returned to throughout the year, but the experience of playing records for audiences — whether for clubs full of people or just my friends during a night in — was the ultimate guide. In kind, I've included a few records not from 2014 that I feel were just as important as 12″s that were. Rather than ranking them, I've listed them in alphabetical order by artist name. And, in breach of my usual critical ethics, I've included a few records I brought into this world. They were both a huge part of how I spent the year and contained tracks that never failed to dazzle me and those for whom I played them. I suspect you'll forgive me.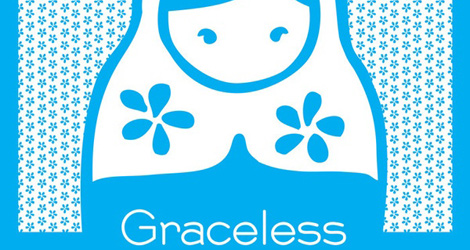 John Barera & Will Martin, Graceless
[Dolly] (buy)
I've been predicting big things from John since the first B-Tracks record made its way to my doorstep a few years ago. Seemingly a born collaborator, Barera truly hits his stride with production partner (and now former roommate) Will Martin in the studio. These guys draw upon a deep love for dance music, incredible musical chemistry, and a thorough knowledge of how to translate ideas into tunes at a rate and quality level that's a bit jaw dropping. Their debut album, Graceless, came together very quickly but feels like something that's been slaved over. It contains one of my favorite tracks of the year, "It's Alright," along with highlights like "Freefall," "Afterthought," and "Patience" that have been peppered throughout my sets this year. Perhaps most excitingly, this duo is just getting started.
The Black Madonna, "Exodus"
[Stripped & Chewed]
The Black Madonna, "Venus Requiem"
[The Nite Owl Diner] (buy)
Both at home and abroad, 2014 was the year of Marge (our pet name for Marea Stamper, the Black Madonna). Although she released one record entirely new material, the timely reissue of two early favorites, "Exodus" and "We Don't Need No Music (Thank You, Rahaan)" on Goodby To All This meant her music was always in circulation in clubs around the world. "Exodus" in particular seemed like a 2014 anthem, its beautifully jangling piano chords and swelling choir vocals ringing out regularly sets by a diverse range of DJs and receiving the same feverish response each time. One time stands out in particular: watching Frankfurt's Museum für Angewandte Kunst go completely off the hinges during the Give Love Back Boiler Room party, with Gerd Janson and Ata grinning widely as they played it to an appreciative crowd. All of this is why I've been shocked to not see "Exodus" recognized in any year-end lists this year. Only "Stay" from the Black Madonna's Nite Owl Diner record got a nod from NPR. Even then I always found myself flipping the record over for "Venus Requiem," which nicely flips an old West End boogie record in true Black Madonna style. It was a record I played early in the evening and when the lights were coming up at the end, always smiling but bittersweetly in remembrance of a queen whose light was snuffed out too soon. Like DJ Sprinkles before her, the Black Madonna reminds us that we bring our darkness with us into the club and working through that pain with friends while dancing is part of what makes house and dance music more broadly so powerful.
Community Corporation, "Subterranean Limestone"
[Argot] (buy)
I was truly overjoyed for the chance to work with Taylor Hawkins, the young Detroit producer behind the Community Corporation moniker. The way he flips Midwest techno and house conventions on their head is inspiring to me, especially in an era where rote copycats get undue levels of attention. His Aquifer EP for Argot was a leap forward from The Salt Mines, his cassette album on Crisis Urbana released in early 2014, moving further from his touchstones in favor of his own sound. Although I tucked it on the B-side, "Subterranean Limestone" was the clear dance floor favorite of the record — a track whose weirdness could barely disguise the killer groove lurking at its core. I took great pleasure watching as audiences threw their bodies into the riff and broke out of the little shuffles that often passes for dancing (of which I'm equally guilty). With tricks like this up his sleeves, Community Corporation is definitely a name to watch for in the coming years.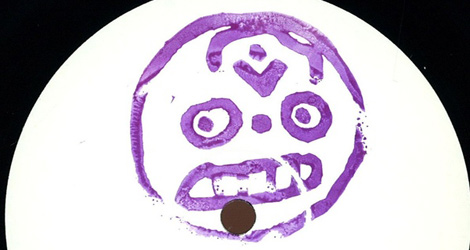 Doms & Deykers, "Fonts For The People"
[3024] (buy)
I already wrote about this for SPIN, but I don't mind expressing my appreciation again here. Combining Steffi and Martyn's best features is great at a conceptual level, and "Fonts For the People" from their Doms & Deykers EP is proof that it's even better on wax.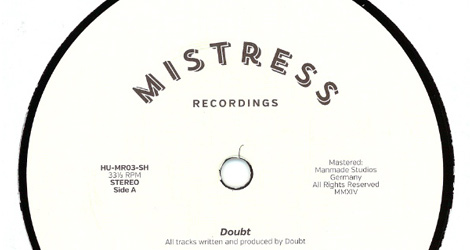 Doubt, "Captain Hours"
[Mistress Recordings] (buy)
Doubt, "Crater Iunstat"
[Disposable Commodities] (buy)
It's always exciting when a veteran producer manages to completely reinvent themselves years into their their career and receive more acclaim the second time around. Such was the case with Doubt, the Minneapolis-based producer formerly known as Eidolon, who was reintroduced to the world by DVS1 and his Mistress Recordings (which had a fantastic year, as well). I can't say I loved everything with Doubt's name on it, but I kept reaching for the tracks that hit the right spot for me. "Captain Hours" from the Remember Fono EP managed to be dark, sinister, and unusual but also playable, beautifully textured, exciting, and versatile. I mixed it into house to segway into my harder material and from techno to pull things back from more pounding tracks. "Crater Iunstat" from his Chaos Om Vision album (split into two EPs on Disposable Commodities) was more focused, but its grinding groove and murky piano line and vocals gave it the spirit of techno with plenty of room to breath — a rarity in an era full of mindlessly banging industrial techno. More producers should take note of Doubt's restraint. If 2015 goes like 2014, more records from the MN veteran will make sure they have to.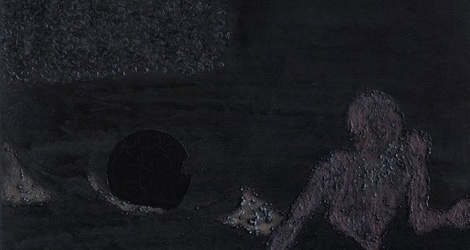 Roman Flügel, Happiness Is Happening
[Dial] (buy)
I was a latecomer to Roman Flügel's latest album, somehow, in spite of an almost overwhelming media blitz. Thankfully, I didn't let my hype allergies keep me from digging in eventually, and I loved what I found. Taking a step back from dance floor utility to incorporate more of his influences made Happiness Is Happening a deeply satisfying listen all the way through — a vast improvement on his Fatty Folders LP, in my opinion. Flügel is one of the most talented producers in the game, able to create beauty across a range of thoughtful, dance floor-adjacent styles without repeating himself. I struggle to pick favorites for fear of missing one, but the track I return to most is the deliberate, stalking loveliness of "Wilkie," which feels halfway between krautrock and synth pop, but played for a plugged-in 2014 crowd. Happiness Is Happening is simply a stunning album I'm very glad to have in my collection.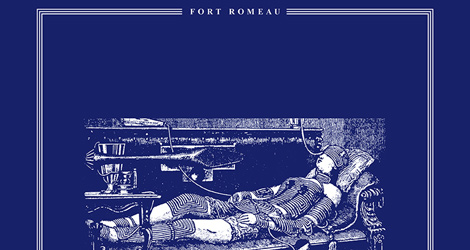 Fort Romeau, "I Knew"
[Live At Robert Johnson] (buy)
I didn't pick up as many Live At Robert Johnson releases this year as in the past, but Fort Romeau's contribution to the label ensured I had to own at least one. Its standout, "I Know," is hardly the most original tune but it never failed to notch up the excitement in a DJ set. Spinning around that silky vocal sample in endless repetitions ensured total hypnosis; and with its galumphing bass line pushing dancers into the whirlwind, the track seemed unstoppable in spite of its sub-six-minute runtime. A perfect example of how working within established frameworks can be yield exceptional results if done right.
Golden Donna, II
[100% Silk] (buy)
The one non-vinyl release on this list is Golden Donna's second album, which I received digitally from its maker, Joel Shanahan. I'm thoroughly grateful that I received it at all, as most 100% Silk releases pass me by without so much as a wave — doubly so for their tape releases, which this was. I spilled considerable digital ink praising it earlier this year so I won't be as indulgent this time, but suffice it to say that II was a lovely album I returned to many times in 2014. Same could be said for his equally unfairly overlooked self-titled Auscultation album.
Gunnar Haslam/Acid Jesus, Overcomplete/Radium
[Naïf] (buy)
Phillip Sollmann seems to delight in creating unusual combinations for releases on his low-key Naïf label, and at first blush its only 2014 record seemed to really push it. What was a throbbing acid track from young hotshot Gunnar Haslam doing paired with an Acid Jesus classic? As it turned out, these were natural bedfellows that could find themselves played by any number of DJs in the same or different sets. I found myself giving dancers some delightful heartburn in the middle of a house set with "Overcomplete," then later banging things into place with "Radium." It was a record I kept in my bag for gigs that could go any number of ways, and I'm glad I did. Gunnar still has a ways to go before he's knee high to Flugel's many accomplishments, but on this record (and his excellent second LP, Mirrors and Copulation) one gets the sense he's steadily working towards it.
Eamon Harkin, "Back Down"
[Argot] (buy)
If my Chicago squad had a motto in 2014, it was definitely "bangers only." This silly phrase meant to tease each other into bringing the heat with every track quite often included the A side of Eamon Harkin's single for Argot. Few tracks I came into contact his year felt as massive, had the level of kinetic energy or club swallowing bass, or generally whipped people into frenzy quite like this one. Gunnar Haslam told me it was almost always one of the highlights of his sets both in America and abroad. Perhaps because it feels like the embodiment of anger/frustration welling up and then being released, a cathartic sensation that never lapses into brutality (like a lot of contemporary techno) and in fact gets quite tender during its piano-led breakdown. To be frank, I was a bit surprised "Back Down" didn't take off as a "hit," but I'm no less glad that Eamon gifted it to Argot.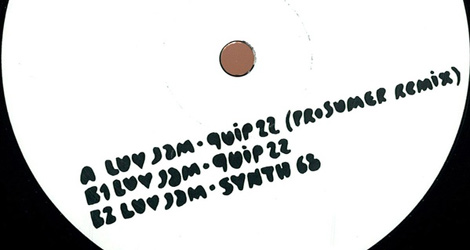 Luv Jam, "Quip22" (Prosumer Remix)
[Phonica White] (buy)
Prosumer's reputation as one of the world's best DJs continues to grow with each year, yet staying quite production-wise has caused many to forget what an awesome producer he is, as well. Despite reminding DJs in a big way in 2013 thanks to his remix for Murat Tepeli, I feel like his 2014 remixes unfortunately went under the radar. It's kind of hard to believe, especially in the case of his rather inventive take on Luv Jam's "Quip22." Half atmospheric house work out, half nasty beatdown, it has delicate details to pour over at home and the toolish, rhythmic energy to turn heads in DJ sets. If you thought Prosumer's remit ended at nostalgic house (shame on you, first of all), check this remix and then check your head.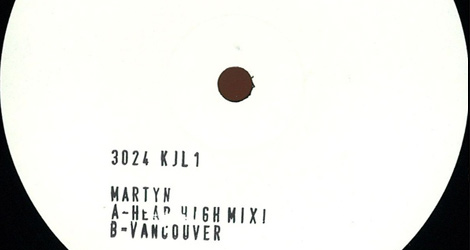 Martyn, "Vancouver" (Head High Remix)
[3024] (buy)
Rene Pawlowitz had an excellent year while wearing his Head High hat. I didn't feel his Megatrap 2×12″ was as essential as many of my peers did, but it did show off a bit more of what he could do with the guise. I preferred his skull crushing remix of Martyn's 2008 classic "Vancouver," which gave the lurching dubstep(?) tune new life as a 90s breakbeat-inspired banger. For me, the appeal was in the delicious use of space between the crunchy hits, somewhat seems subtle until you're on the dance floor and it causes you to flex an extra time per measure. An unexpected body blow doesn't sound so amazing until you're actually on the receiving end. This arrived at the beginning 2014 and only left my bag after I found myself competing with other DJs to see who would play it first in a night. I'm sure it will be brought back into rotation for years to come.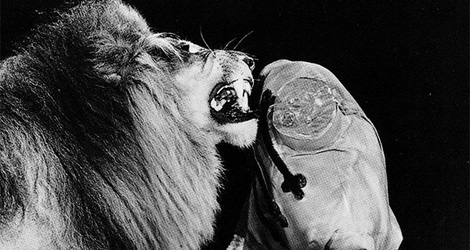 Anthony Naples, "Perro"
[The Trilogy Tapes] (buy)
I must confess, I haven't always been sold on Anthony Naples' output. It's often enjoyable, but on the releases since his Mister Saturday Night debut, the layer of weirdness embedded in his productions somehow left me feeling alienated. His Zipacon EP for The Trilogy Tapes, however, grabbed me from front to back — a gorgeous fine-tuning of his aesthetic that felt mature and self-assured. Mostly I dropped the needle on "Perro," a delightful deep house number that married function and form like lifelong sweethearts. His percussion rattles just so, a satisfying set of metal and wooden textures that are the perfect framework for the purring synth line gently floating through. Naples has a penchant for surprises in the latter half of his tracks, and the insistent arpeggio arriving late in "Perro" makes me want to close my eyes and wig out like Stevie Wonder. I'll go so far as to say this is Naples' best work to date and the bar by which I'll be evaluating his forthcoming debut album.
New Musik, "Warp" (Ilo Edit)
[Pleasure International Exports] (buy)
This one is definitely not new, having been originally released back in 2011. A timely re-press, however, proved how equally germane this Ilo edit remains. Brought to my attention by Gerd Janson near the end of his excellent LWE podcast, it's beauty that takes its time getting into the meat of the tune (four minutes) and works wonders all the same. The chorus is so evocative and emotional without saying much at all, mostly because of how nicely it intersects with the gossamer thin melodies wafting around. That a whole other deep house melody appears towards the end only elevates the track, taking it beyond an edit in my mind. I remain woefully unschooled in the music of British new wavers New Musik, but if anything makes me want to dig into their discography, this is it.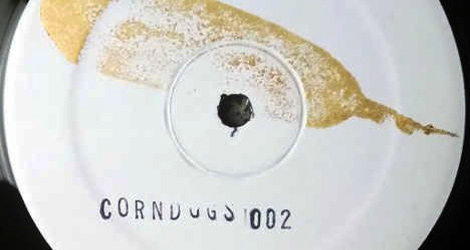 Gerald Norton, "Gwen Stacy (Mix 2)"
[Sly Fox Records]
I'm a bit ignorant about Sly Fox Records and Gerald Norton, except that they're from Detroit. I also know the record "Gwen Stacy (Mix 2)" is on is part of a series of various artists releases called Corndogs with, you guessed it, a corndog stamped on the white label. What's clear is, this track is a killer. Long, skating hi-hats, moody organ chords, and pitched down vocals read as pretty standard on paper, but the combination works perfectly when it's working its way into your skull. Perhaps it's the slightly seedy vibe that permeates the whole track that gives it a certain magnetism, aided by the bragging sung vocals and somewhat muddy mix of the track. You feel like you've stumbled into a private situation that's too compelling to look away. I must admit, this track is challenging in its short run-time (4:31) and slow tempo (116ish bpm), yet somehow I found ways to include this in all kinds of sets. Dancers appreciated the effort. Perhaps the next Corndogs will be just as tasty.
Oskar Offermann & Edward, Verses
[Thema] (buy)
Another 2013 release I discovered in 2014, Verses is the kind of EP I love to find in shops: four solid tracks of varying moods at domestic prices. So far it's been a fixture of my record bag, because I'll always find something from it that fits my mood and my other track selections. Dark, droney and strange? "What Have We Become" is up first. Drowsy yet optimistic deep house? I'm pulling "Paranoid" (and pitching it up a ton). Constantly evolving, looped out house? Take your pick from the sharper "Sunrise" or its more mellow "Underwater Dub." You really can't lose. It's a good thing these guys often tour together, as it means there's a chance we'll see more records of this quality in the future.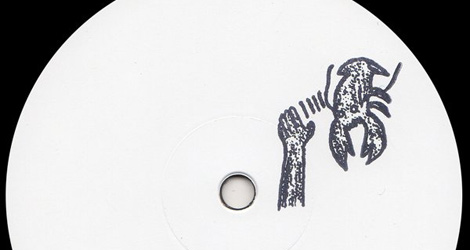 Palms Trax, "Forever" (Galcher Lustwerk Remix)
[Lobster Theremin] (buy)
There are a whole bunch of buzz-heavy names on this one. Thankfully the cut in question is so simple and effective you can put aside hype weariness and just dig in. Galcher Lustwerk's remix of "Forever" feels like a Fred P track that was erroneously erased during a particularly stoned session. I would be happy to listen to him mess with titular vocal for hours, especially if the pillowy chords beneath it came along for the ride. If you've ever seen the old German television show "Space Night," you'll agree that this remix should be beamed back in time so it could perfectly soundtrack visuals of outer space, geographic beauties, and dated motion graphics. I've warmed up many a dance floor with this one and watched with pleasure as the brave few souls breaking the proverbial ice get happily lost in its depth.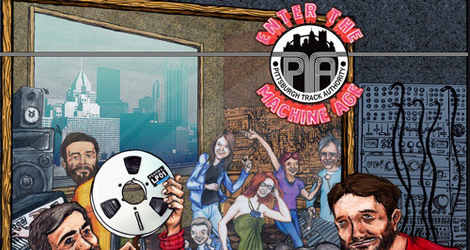 Pittsburgh Track Authority, Enter The Machines
[Pittsburgh Tracks] (buy)
Given how much ground the Pittsburgh trio have covered in the last couple years, I had no doubt they could put together a solid album without repeating themselves. Sure enough, Enter The Machine Age sounds like the dissertation of three long time scholars of dance music, flecked with influences but ultimately the group's own distillation of history. It's nice to hear them tackle pumping disco house ("Broader Disco"), entrancing desert techno ("Visions of Serengeti"), and languid house ("Debonair") with equal levels of competence, and even nodding to their past in drum n' bass inna dub techno style ("Genta"). Given how prolific PTA tend to be I'm sure we'll be hearing another album from them soon, but the bar is set high on Enter The Machine Age.
John Roberts, "Ausio"
[Dial] (buy)
Another track I've waxed lyrical about elsewhere at length. It just blows me away how much John Roberts is able to best himself every time he puts out a record. Given how unique his sound is, he's really his own competition and "Ausio" (like every damn record before it) reminds us how seriously he takes that. Easily my favorite release of 2015.
Royer, Tough Questions EP
[Tasteful Nudes] (buy)
I feel lucky to have brought this record to the world, because it's given me so much pleasure personally and I knew it would do the same for everyone else who heard it. It's my most played record of 2014 thanks to the versatility and quality of its four tracks. I have a particular weakness for the title track and its effortless, swaying melodies. It feels like a shared smile between friends, the acknowledgment of how good we're lucky enough to have it. And when I hear people like Move D or Moomin play it (the latter being a noted influence), I know other people get that sense as well. Given this, I'm slightly surprised this didn't creep into more EOY charts. Thankfully, I know this record will maintain its appeal well after year end charts are long forgotten. That's even better.
RVDS, "Moon On Milky Way"
[Smallville Records] (buy)
For reasons I can't quite figure out, I'd never been able to get into RVDS records until this one came along. I'd stopped checking them entirely, and had my DJing partner Savile not played the 2013-released title track in a B2B session I would have remained hopelessly ignorant. Now I play this one relentlessly, grinning as its rollercoaster arpeggio wheels around and around the unusually timed bass line. The percussion is just as tricky but made for getting down. And it keeps evolving, growing grotty and strangely textured, adding new melodies and playful vamps, and locking listeners into its every move no matter how small. Definitely a big part of my 2014 and, to be honest, the first Smallville record I've picked up in some time.
Sandman & Riverside ft. Jeremy Ellis, "Into Your Story" (Kai Alcé DISTINCTIVE Vocal Remix)
[FFWD] (buy)
No track brought the soul to 2014 quite like this essential remix by Kai Alcé. Yes, it's actually from 2013 and the original is from 2011, but its impact on 2014 was unmissable. I heard it pretty much everywhere I partied last year and it sounded good in every scenario. What I didn't realize until I sat down to write about it is how much of the original is present in this remix: the beautiful synth synths; the cheerful bells leads dancing floating throughout like fireflies; Jeremy Ellis's achingly wonderful vocals (although smartly doubled throughout the remix). Truly the genius of this remix is the bass line, a rambunctious and memorable set of plunging descents down the scale, all played by fellow Atlantan, Stefan Ringer. Heard next to the gently rejiggered drums, it gives the track a subtle Latin step that's rare in modern dance music and ever more rarely done well. I have to give it up to Tom Cox for making sure the world knew what this song was after we heard it at least a dozen times during Movement Festival weekend in Detroit. It's been an essential part of my collection since.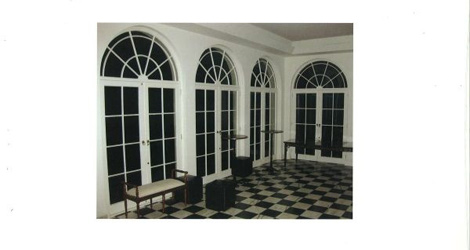 Sfire, Sfire
[Cocktail d'Amore Music]
It's with no small amount of pride that I note LWE's small role in the eventual release of Sfire's debut record. Originally debuted way back in 2010 in John Roberts' LWE podcast, this Sfire project by Jeffrey Sfire and Samuel Long eventually made it into the hands of the Discodromo guys who run Cocktail d'Amore and finally was released on vinyl at the tail end of 2013. It was surely worth the wait, not least because both tracks feel like they're lifted out of a time capsule first buried in 1984. Both tracks go beyond the standard synth pop in almost everywhere, from the delightful synth timbres to Jeffrey's and Samuel's spot on vocal performances, all laid out with a patience that ekes every bit of feeling and dance floor utility from each bar. "Sfire 2" has a resigned cheerfulness that grows slightly sinister as the tune unfolds, while "Sfire 3" is a delicious dirge that never quite stays on the same path for long. Pretty much every DJ I surrounded myself with in 2014 owned a copy, and for once that made me glad. It's an instant classic.
Chase Smith, Falling Out EP
[The Harmony Society] (buy)
Chase Smith, Stay
[Argot] (buy)
I'm dead serious when I say Chase Smith is one of the most underrated producers in America right now. The Pittsburgh-based artist released four excellent records in 2014 and no one seemed to notice outside the U.S. To be fair, one was released by R-Zone (R-Zone 09), which needlessly deprives its artists of the credit they deserve. The rest, and in particular his EP for the Harmony Society and his single for Argot, should have been unavoidable. The Falling Out EP extends the obviousness of Smith's exceptional artistry in four directions, from the dub-flecked, heart racing title track to the old school piano banger "Still Further," glistening 90s house via "Vaporub" and the Carpenter-esque synth thriller "Sun In Winter." And though I'm obviously biased, I thought "Stay" featuring Karl and Lauren Ojanpa was of of the best songs release this year. I so rarely hear tunes that have this much character, this much feeling to them — the obvious effort and sweat of the people who created it. I guess a disco ballad can only win over so many people, even if it slayed virtually everyone I saw hear it. "27 Summers" had the same effect with all its ravey goodness. I had someone ask me what it was nearly every time I played it. Chase is too busy putting all his personality in his tunes to have a wacky online presence or hobnob with on-trend artists, and it shows. It's just a shame more writers haven't made the time to pick up on it.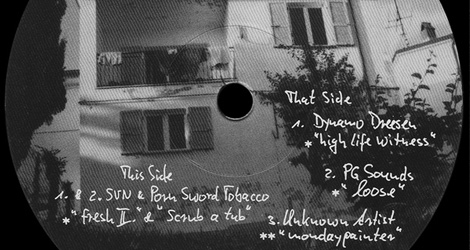 SVN & Porn Sword Tobacco, "Fresh II"
[Acido Records] (buy)
Most times I find Acido releases to be too esoteric for my DJing needs and not quite home listening enough to justify a vinyl purchase. My House Is Not Your House, the label's penultimate release of 2014, pulled me in — mostly because I can't get enough of Henrik Jonsson (also of Jonsson/Alter), who collaborates with SVN under his Porn Sword Tobacco guise on two tracks. "Fresh II" feels as loose, relaxed, and planned as a trip down the Lazy River: a bathwater warm soak in the azure tones Jonsson is known for, spread across glistening synths, soft focus bass lines, and gently splaying leads. Given its swift tempo, this is one I'd reach for when winding a set down or perhaps the beginning of an after hours. Either way, it's an excellent headspace in which to put your audience. And any tune that gets me to defy my instincts about a label and shell out for vinyl rates highly in my book.
Tristen, Pictures From Above
[Aim] (buy)
The first time I reviewed a record by Tristen in 2009 I wrote, "I have high hopes that future cuts will leave 'Along These Strings' [the song being reviewed] feeling amateurish." I'm so happy to report that my prediction has come true on Tristen's debut for his own Aim label. Which still a hushed affair, the tracks on his Pictures From Above tick all the right boxes for me — the result of considerable effort without feeling overworked or fussy. In a lot of ways they're the ideal Aim tunes, offering something understated and hypnotic but also tender and rooted in house music. "Streets Of" feels comfortably alone with its thoughts, its odd yet perfectly arrangement of dipping pads and dripping organ chords having a kind of hushed satisfaction to them. The title track is more direct but equally immersive, a series of stitched in synth leads tracing the edges of delicate pads with hints of a Chicago-born progression churning in the middle. I enjoy warming up a room with tracks this inviting, but I love to play them at home just as much. Excellent cozy music that indeed shows great growth from Tristen.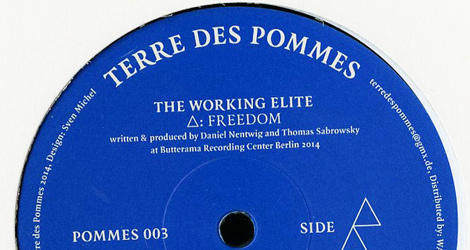 The Working Elite, "Freedom"
[Terre Des Pommes] (buy)
The last track is also one I've profiled in SPIN. Suffice it to say, there's a really lovely, emotive house sound that emanates from Frankfurt where Terre Des Pommes is based (although the Working Elite themselves are half Frankfurter, half Berliner), and I adore it. It's exemplified on this track, which shows no signs of being self-conscious about its overflow of melody and feelings. That's just the way I like it — I get goosebumps almost every time I play it.