For the majority of my past downloads columns I've spent some time complaining about the sheer volume of podcasts and the impossibility of listening to all of them, let alone enjoy them. A mostly silly complaint, as my podcast-induced anxiety has recently been curbed dramatically by putting some filters in place and only downloading those mixes that intrigue me in some way or another, and limiting myself to only a handful of new mixes each week. It's been said before, but it bears repeating: podcasts have become much like mix CDs and cassettes in that we're able to bring a DJ's vision with us wherever we are, and in putting together a mix most DJs take the time to consider that their work will be listened to far removed from any dance floors. Personally, I like to take some of my favorite podcasts for a walk, letting me devote all of my attention to the sounds and letting them interact with the scenery around me. A standard club mix won't cut it in this context (though the one mix listed here that was recorded at a club is just far too fun to ignore). The following are ten mixes that caught my ears upon my first listen and have since clung on, still in regular rotation and with no intentions of letting go.
The Demdike Stare project is, in some ways, an exercise in crate digging, and their out-there productions suggest that they're pretty great at it. This mix, put up on Modern Love's website while the four parts of Elemental started rearing their heads, confirms the fact tenfold, with wide ranging tracks from all over the globe and stretching back decades. Songs from Julia Holter, Ennio Morricone, and Demdike themselves all feature, but so does Metro's "Angel of Mercy" (as classic a Nu-Groove record as they get) and a track from the storied MASK series on Skam. It's this kind of diversity that made "Irrational Advice" my most listened to and loved mix of the past six months.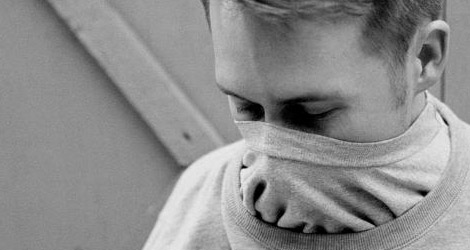 For all the hype Mr. Orbison enjoys as a producer, I've never really heard him behind the decks, bar a podcast to inaugurate his DLDRMS label back in 2009. His new joint venture with Will Bankhead called Hinge Finger was inaugurated with another podcast, this one much better and showing a much more confident and mature DJ than before. A cheeky opening featuring the clip of Source Direct sampled for "Ellipsis" leads though Lawrence and Peven Everett tracks into new material from Joy O (with and without Boddika) as well as "Yamagic." A classy hour of house, techno, and everything in between.
LWE's Jordan Rothlein has done well hosting his WNYU show Table Tennis for the past year and a half, and the first six months of 2012 have seen a slew of great guest mixes. This one from Fred P is my favorite, with Fred diving straight into the deepest reaches of his sound, and only briefly coming up for air. I've been lucky enough to see Fred DJ numerous times and have never once been anything less than blown away. I was also lucky enough to be in the studio while this set was recorded, and being able to relive it over and over has been a real treat for me; I have to imagine it's just as good for those who weren't present. At times it's dark and jacking, others airy and bright, but it's the immaculate selection and flow that Fred brings to the table that makes it — and all of his mixes — such a standout.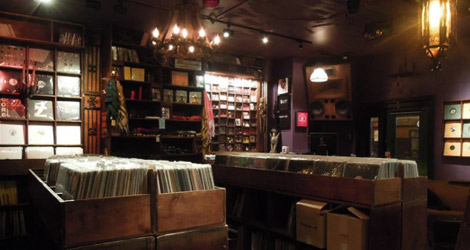 Those who have been to Brooklyn's Dope Jams know that it's one of the best, and most distinctive, house-leaning record stores in the country. Part of that is due to their love for all things occult, whether down to selling wands or stocking books on Devil worship; so it's only fitting that they throw Samhain parties in lieu of Halloween ones. Some excerpts from the invite to last year's event: "On this last honest holiday, we find ourselves discarding moderation, decency, respectability and all fundamental norms of social acceptance and indulging ourselves in the bizarre ritual of dress and play, impulse and consumption, self-deprecation and social degeneration." Unfortunately I missed the party, but listening to the soundtrack is the next-best thing. N.B.: The link above to the full mix takes you to the audio archives of Dope Jams' "Celebrate Life" parties, and spending some time sifting through these archives is well recommended.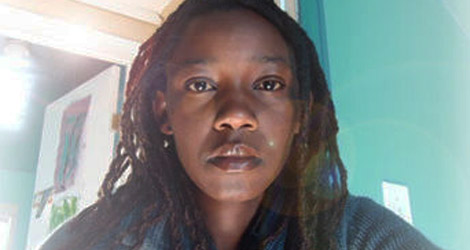 I'm not totally sure why, but Jenifa Mayanja's music always puts me in a good mood. Yes, her tracks are infused with strong melodies at an introspective pace, but it's her playfulness that really gets me, best exemplified by her "Dark Matter" from late last year: a prime example of confounding rhythms and cheeky left turns. This promotional mix for Fabric features that track alongside a whole bunch of top-notch house, confirming her status as an excellent DJ. As New York rides through a heatwave at the moment, Mayanja's mix has been on pretty much constant rotation at my place.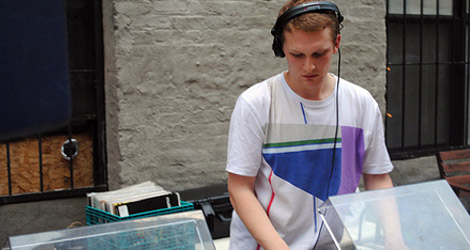 When Floating Points was introduced to us, his take on house music, full of bass weight and released as far afield as Planet Mu, seemed almost quintessentially UK leaning. But as time has worn on the jazz flourishes have made his music seem more steeped in U.S. traditions. With his recent tracks referencing some vital arteries in the New York house landscape (Myrtle Avenue being the home of both Dope Jams and some of the best lofts in the borough), the outstanding RA podcast from Mr. Sam Shepherd is two hours of the best of loft music throughout the ages. Early disco and soul, modern house, and New York favorites, there's a lot to love in this mix.
Beautiful Swimmers from DC representing Future Times vs. Ron Morelli from New York representing L.I.E.S.: a modern day house rumble in the jungle. While they may trade fighting words in the studio with Tim Sweeney, these two labels seem like kindred spirits when it comes to home grown weirdo dance music. Beautiful Swimmers come through with an hour of killer summery house sounds, but Ron Morelli lands the K.O. with his mix of "nihilist" music, much of it recently released or forthcoming L.I.E.S. material. Paired with his Talking Shopcast mix, it's a snapshot of just what makes his label quite so interesting, and the strange, shadowy back alleys it's starting to head down.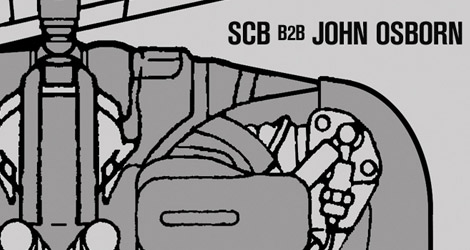 Two and a half hours of SCB and John Osborn at Panorama Bar at nine in the morning: that's pretty much all you need to know about this one. This mix captures a time and a place, as the records are all so now ("Ellipsis", "Froth", Gesloten Cirkel's "24" remix), and if you just close your eyes you can practically see the blinds opening during "Loss." That shouldn't mask the fact that there are loads of hidden gems to be gleamed amidst the more well-known hits, and Paul Rose and John Osborn play really well off each other. It's the soundtrack to a killer night (read: morning) out.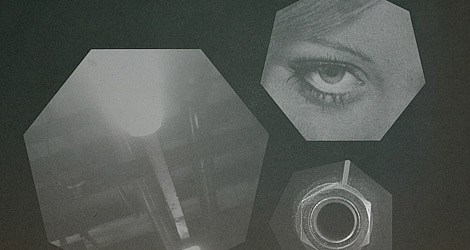 To those of us who haven't been following his Bandcamp for too long, Pye Corner Audio has put out some of the best music of the year so far (or at least had it reissued) in the Black Mill Tapes Volumes 1, 2 and 3. For those who need further convincing, check this live set from earlier this year. Warm, retro-futurist sounds collide with ambling machine rhythms and sinister overtones form a rather tidy summary of what Pye Corner Audio has been doing over the course of the Black Mill Tapes.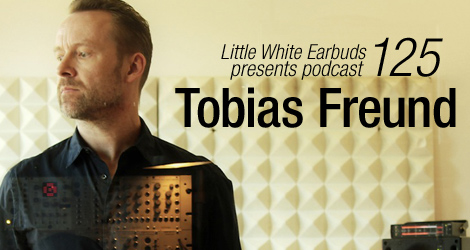 As usual, the last spot on this list is reserved to shine a spotlight on our own mix series, and we've had the pleasure of hosting some fabulous mixes so far this year. It's always difficult for me to single out one, but I just have to stress how good Tobias Freund's contribution is. Back in 2008 he did an RAs podcast, and it was a mix I immediately fell head over heals for, a wide-ranging selection of music I had never heard before from an artist I was mildly obsessed with, and it has stayed with me well beyond most other podcasts have. His mix for us is, according to him, a follow-up to that RA session and it manages to be even better, a trip through Freund's incredible record collection showcasing the era where "electronic music learned to walk." There is a whole lot of love for electronics of the early 80s at the moment, especially industrial and post-punk, but Freund's mix largely avoids trendy retro tastes and defies easy categorization, much like his own productions. Shouts also go out to Mister Saturday Night, Osunlade, DJ Jus-Ed, Midland, and the many other great artists who have graced our series over the past six months.