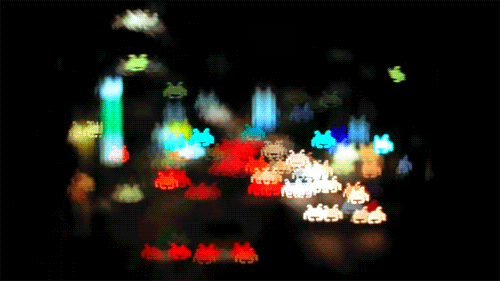 There are dozens of potential reasons why several iterations of LWE's top labels charts have consistently featured the same imprints, but the one that sticks is the enduring quality of the labels we've chosen. But of course, many other labels have impressed us in 2012 but didn't make this list. Rush Hour is the most notably absent below, despite having an excellent year so far; we only left them off because they've made into onto nearly every label chart we've done. Uncanny Valley continues to spread their wings, revealing startling new talents the further they go. Hessle Audio has maintained its restrained release schedule but thoroughly impressed us with each new platter from producers like Objekt and Elgato. Perc Trax continues to rise the smoky torch of industrial ever higher, while Creme Organization maintains its odd obsession with bugged out, thoroughly engaging house and techno. The many-armed Clone has unearthed an impressive number of memorable jams of all sorts; and Aus Music has yet to hit a wrong note with its recent selections. And there are so many more we don't even have space to mention. Still, for LWE as a whole, these five labels below have been the cornerstones and support beams of 2012's underground dance music.
Honest Jon's Records
Releasing arguably one of the most anticipated records of the year, Actress' R.I.P., Honest Jon's have been under the scrupulous observation of most critics. Now celebrating a decade as a label while approaching 30 years since the London shop was first founded, Honest Jon's back catalog explores more genres, successfully at least, than most. Although their electronic output hasn't necessarily been prolific in 2012 thus far, their inclusion pays homage to the age-old cliché of quality over quantity, and the acknowledgement that not a foot has been misplaced when the label steps out. Along with the aforementioned R.I.P., Honest Jon's gave home to Moritz Von Oswald Trio's Fetch, which highlighted their devout techno roots and surpassed their best work to date. Solidified by the decadently speckled Shangaan Shake compilation, Honest Jon's continues to release at a level of eminence like few others.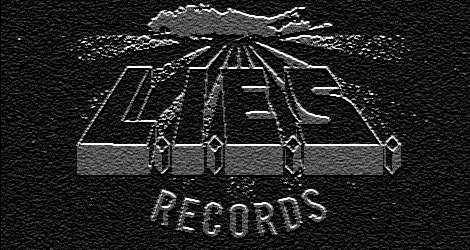 Long Island Electrical Systems
It seems like no review of a L.I.E.S. release is complete without a reference to how the label regularly introduces listeners to previously unknown artists. That in and of itself wouldn't be remarkable (anyone can pool together the work of no-names pulled from Soundcloud) except they've all proven exceptionally talented and well within the scuzzy, punk-edged realm label owner Ron Morelli has carved out. It's difficult to think of another label with such a diverse roster that so thoroughly furthers a specific sound, especially one that had been underrepresented in contemporary dance music. Singles and EPs from Svengalisghost, XOSAR, Bookworms, Vapauteen, Steve Moore, Simoncino, Torn Hawk, and an unknown artist have all rocked our worlds in unique ways, with Jahiliyya Fields's exceptional album serving as the crown jewel of sorts. What's most exciting about L.I.E.S. is the distinct impression that this deluge of hitherto unknowns won't abate any time soon. Keep it up, Ron.
Live At Robert Johnson
Following their self-set trend of 2011, the label counterpart of the prominent Frankfurt nightclub have continued the shift from the predominance of mix-based releases while maintaining the striking level of consistency. While Roman Flügel's transcendent Cookie Dust provides a synthesis for the labels brainwave — lucid house bordering on eccentricity — The Citizen's Band's Broken Rome seems the most apt embodiment of LARJ's year thus far, maintaining a diversity from futuristic to traditional and lustrous to serrated. Upholding a simple mantra of showcasing high quality dance music through often anomalous conventions, LARJ have further established themselves as one of the most respectable enterprises of contemporary house.
Delsin
It could be argued that Delsin's releases are at times paradoxical – and that their beauty is found within well-structured and intelligent composition that bears no semblance to any kind of formulation. Now approaching their 16th or 17th birthday (the exact founding of the label appears a mystery to even those at the helm), the Amsterdam imprint have witnessed the revolutionizing, decline and reconstruction of record industry – and are perhaps able to draw more acumen from its bewildering nature in juxtaposition to the influx of more recent upstarts. Few albums this year have been as meticulous or as intricately engaging as Claro Intelecto's Reform Club, which follows his conversion to Delsin with January's EP Second Blood and characterizes the sharp and provocative production methodology which forms the base of the labels prowess. Joined by the ilk of Hazylujah's Too Many Ghosts and Gerry Read's Yeh Come Dance, it's clear that Delsin's modern day vision is that of steadfast dependability.
100% Silk
2012 has seen 100% Silk move towards forging a more definitive imprint — or at least refining the vast interpretations of the label's ethos. Since it's inception last year, the sub-label of the Los Angeles based Not Not Fun has moved from being the experimental outlet for the off-kilter dance creations to a wholesome channel harboring a new wave of purified producers whose unkempt imagination is as unorthodox as it is alluring. Leading the charge is Fort Romeau, whose emotively eclectic debut Kingdoms perhaps marked the most seminal release for 100% Silk. Underpinned by likes of Design's Hangin', Coyote Clean Up's Frozen Solid and Octo Octa's Oh Love still playing upon the labels signature filtered interpretations of house, 100% Silk's warped compositional intellectualism, or at times questionable lack thereof, is stridently enthralling.