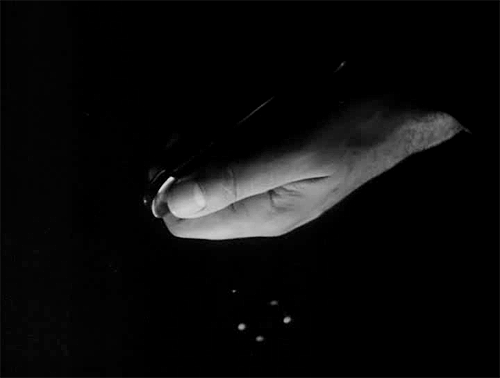 This first half of the year has seen some excellent full-length debuts. From the blistering futurism of KMFH's The Boat Party to the syrupy refinement of Djrum's Seven Lies, musicians from across the aesthetic spectrum have made their mark by balancing style and formal innovation. But albums from more established producers caught our ear for similar reasons: while none of the five albums below constitute mind-blowing leaps in quality or significant changes in direction, they do much more than update established formulas. Reconfiguring their aural syntax, these records are both strange and familiar—carefully considered overhauls that point the way forward for the artists and underground dance music generally. As Moritz von Oswald suggested when I spoke with him, lightness is an underrated quality. Together and separately, the albums below find the artists retracing their own steps while moving into new territory with a soft, but hardly uneventful, touch.
Juan Atkins & Moritz von Oswald, Borderland [Tresor] (buy)
At first, Borderland sounds like a Moritz von Oswald Trio record. We hear the linear splashing of a rhythm box, tones that hang unresolved in the air, and dubby, surging horns. Atkins's contributions aren't as easily discerned — by the time we encounter signature touches like tripping hi-hats of "Footprints" or "Treehouse"'s indelible funk, we're already near the midpoint of the journey. But the Detroit legend's presence exerts a powerful gravitational force, carpeting the album's forest floor with steam, opening the Trio's intentionally sere sonic world up to cosmic rays. These spaced-out and funky details give the album an eerie, inhabited quality. There are few concessions to the club on Borderland because it's a world unto itself. Nobody's resting on their laurels here: its creators' pedigrees only matter inasmuch as they explain why an album largely made up of various iterations of the track "Electric Garden" is so compulsively replayable, and how simple materials result in such vivid, durable images.
Audio clip: Adobe Flash Player (version 9 or above) is required to play this audio clip. Download the latest version here. You also need to have JavaScript enabled in your browser.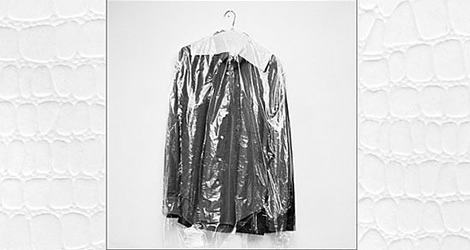 John Roberts, Fences [Dial] (buy)
Minimalism is hard work — at least the way John Roberts does it. Within his closely monitored purview, his music is bursting with ideas and affects. Fences works on two mutually reinforcing levels: on the one hand, it's an exercise in producerly taste — the product of Roberts honing his craft — and on another, it's all about raw emotional impact. Samples are braided together with airtight precision, and while jacking Chicago house still gives the music its legs, Fences wanders away from the autumnal nighttime world of his name-making debut, Glass Eights. Reflecting Roberts' work as editor-in-chief of the classy nomad magazine The Travel Almanac, Fences captures fugitive moments and states—sometimes with seismic force ("Palace," "Blanket") and sometimes with gossamer fineness ("Braids," "Chalkdust").
Audio clip: Adobe Flash Player (version 9 or above) is required to play this audio clip. Download the latest version here. You also need to have JavaScript enabled in your browser.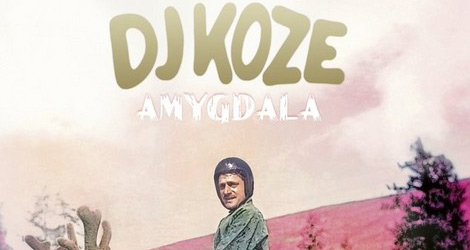 Amygdala has the trappings of a crossover album — it features collaborations with Caribou, Matthew Dear, and Rhye's Milosh — but it's as loopy and anarchically imaginative as his 2010 remix compilation Reincarnations. Of course, it's not like Koze has ever suppressed his pop leanings, or any other impulse for that matter. Only in Koze's world does Apparat's achy turn on the pop tune "Nices Wölkchen" feel every bit as vital as the the deep-house sledgehammer that is "Marilyn Whirlwind." Anyone skilled enough to write a track solid enough to withstand Dear's clammy-handed assault — as is "Magical Boy"'s case — is worth consideration. But Amygdala's deep cuts demonstrate that Koze's febrile creativity is as organic as ever — it's difficult to imagine the Hamburger ever devolving into schtick. Who else could pull of the shriek-house of "Ich Schreib' Dir Ein Buch 2013," wherein Koze flips Hildegard Knef's vocals into an out-of-tune cat fight? The results are divine, improbable, and, thanks to a decent amount of good-natured piss-taking, as lighthearted as they are memorable.
Audio clip: Adobe Flash Player (version 9 or above) is required to play this audio clip. Download the latest version here. You also need to have JavaScript enabled in your browser.
With its chunky 909s, satiny textures, and tense sci-fi ambience, David Sumner's debut Function LP is pure, unadulterated techno classicism. Its narrative concision — notwithstanding an unnecessary epilogue furnished by bonus cuts "Psychic Warfare" and "Gradient I" — belies the fact that it took Sumner two decades to get around to making it. Bookended by the scene-setting "Voiceprint" and the searing conclusion "Voiceprint (Reprise)," the album comes as close to the platonic ideal of a techno album as humanly possible without Function's wings evaporating in the sun. As the album progresses, we move from an observational distance to complete immersion — "Modifier," with its oxygen gasps, feels like a space suit offered to the listener before plunging into the inky, barreling "Incubation (Ritual)." Function's mastery of the form suggests Incubation isn't a reference to the album's long gestation, but rather the experience itself: Sumner's an antagonist and trip sitter that infects the listener with an alien life form and guides us as it runs its course, with tension and release immaculately modulated every step of the way.
Audio clip: Adobe Flash Player (version 9 or above) is required to play this audio clip. Download the latest version here. You also need to have JavaScript enabled in your browser.
Jimpster, Porchlight and Rocking Chairs [Freerange] (buy)
Along with relative upstarts like Beautiful Swimmers, Jamie Odell has an open-door policy where genres and vibes are concerned. For sequenced music, his sixth LP under the Jimpster name lays a considerable amount of boogie over a deep-house template, festooned with traditionally expressive samples. But Porchlight & Rocking Chairs' chewy bass lines are the synesthetic main attraction — nowhere better displayed than on the album's remarkable three-song run, from "Rollergirl" to "Wanting You" to "Porchlight and Rocking Chairs." Toothsome and subtle as rosewater-flavored Turkish delight, they percolate linearly through "Rollergirl" only to get unpacked with acrobatic grace on songwriterly high point, "MWanting You," one of the year's most poignant feats of sound design — hat tip to the cleverly intertextual coda courtesy of Cassie's "Me & U." It sounds like a modest remit, but Jimpster's homesteading has resulted in some of the best and most casually brilliant material of his career.
Audio clip: Adobe Flash Player (version 9 or above) is required to play this audio clip. Download the latest version here. You also need to have JavaScript enabled in your browser.