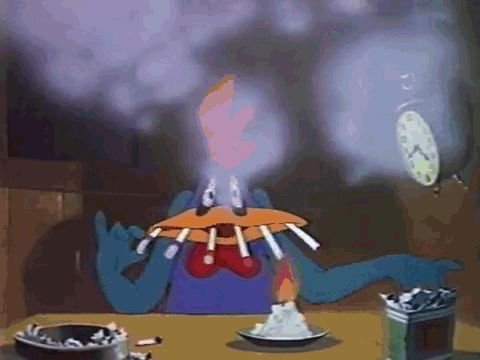 In terms of exhausted arguments surrounding electronic music, the remaining value of the podcast amidst the influx of free offerings is as tired as age-old grievances like digital versus vinyl and anything involving the term EDM. Sure, if we were bored we'd love to sit and argue the merits and legality of promotional mixes. Oversaturation is a thing one should consider in all walks of life. But in reality, it's not changing anytime soon, so we'd suggest getting used to it. (Not to mention, we're severely running the risk of repeating ourselves every time we run this column.) As such, in an effort to alleviate some of the weight off you, we're doing the legwork and parsing through six months worth of internet to present to you the ten best mixes from the first two quarters of 2013. We won't go as far as to tell you how you should enjoy them.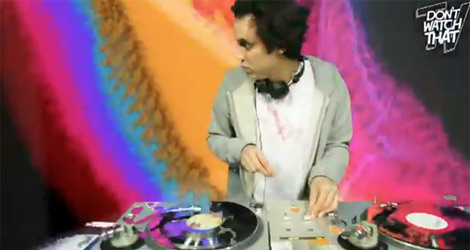 Lest there was ever any inkling of doubt, Four Tet's early year entry into Just Jam's live streaming series should confirm as much: Kieran Hebden has a better record collection than you. Granting the man acid reflux backdrop visuals and a full two hours to flex a stack of "Mad Rare Weird Cosmic Records" is liken to giving Picasso a vile of mescaline, a blank canvas, and telling him to have at it. Hebden takes it all the way there. World-weary chanting, squelchy horn rhythms, indented drum programming; it's all so off-kilter and wayward and different from what we've seen from his dance floor-driven productions as of late. By the time he reaches the end, opting to close with merely a recording of a typewriter, you're left no other thought but "of course he did."
A mix that utilizes only new music is always a tricky proposition, largely because it's difficult to string together an hour-or-so's-worth of fresh material that fits together in a coherent manner without having to pad it with less-than-stellar offerings. DJ Koze has seemingly sidestepped this pratfall with his recent FACT mix, doing what any chemically imbalanced individual would do in a similar situation: mixing only when he feels like it and bridging his transitions through an automated answering machine filter. From Bibio's enchanting "You" to the teeth-gnashing electro anthem "You Need the Drugs" by Westbam, it's free spirited, seasonally appropriate, and a proper appendix to the comparably stunning Amygdala LP.
.
Many of you are likely familiar with the longstanding blog of the same name, and I'm not going to insult your intelligence by explaining what it's about if you aren't privy. But I will offer a disclaimer that if you've never visited the site, make sure you don't have anything planned for at least the next two hours because you're going to be there for a while. And it's saying something, that in a year that's seen Boiler Room expand their parameters to countless ports and a near 24/7 format, a dude sort-of mixing obscure cuts for a room of seven people would be the pick of the lot. But it's that good, not to mention, refreshing. The performance aired live on a Sunday afternoon about a month ago, and as such, may we suggest setting aside 83-minutes on your next day of rest to bask in its sheer radiance. Just make sure you have nothing else to do, because you're going to end up on that site.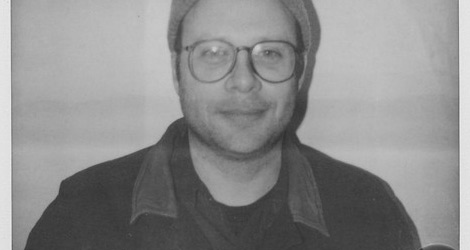 For those who prefer ingesting their dance music from the comfort of their own home as opposed to inside a club — as is the case for myself more often than not these days — Willie Burns has to rate amongst the top DJs from the first half of this year. I've already gone on at some length about his weekly Newtown Radio program. But it was his early March appearance on Tim Sweeny's Beats In Space program that really opened my eyes to the absolutely blinding clip at which the W.T. Records boss is turning out music at the moment. Arriving on the heels of an also-great mix from LWE favorite Max D, Burns managed to steal the program with a showcase of his label's recent efforts. Best of all, the mix is unpredictable, a trait that is often lost on mixes that focus on a particular brand.
If electronic music was a procedural cop drama, 2013 would be the point of the series when techno is finally connected to industrial on one of those intricately plotted string maps. And this isn't to say that no one has linked the two before. Quite the contrary, really. But this year has seen terms like brooding and bleak buzz like no other. In fact, this list could be entirely made up of 10 mixes that sonically toe that line between the most aggressive music of today and that of 30 years ago. But in the name of parity, we'll keep it limited to the best. Shawn O'Sullivan seems poised for a large remainder to 2013, with excellent recent releases on W.T. Records and Anthony Parasole's The Corner. And if this mix for densinghour is anything to go by, things are only poised to get darker from here out, with growling selections from Twilight Ritual and British Murder Boys dictating the utterly morose tone.
Existing at the polar inverse of the equation outlined above for O'Sullivan's mix is this Juno Plus effort from DVA DAMAS: an austere post-punk band who don't shy from an electronic production or two. Perhaps best known for their association with Juan Mendez — the Downwards associate has sang the praises of the Los Angeles duo in a number of interviews and released their debut LP on his American offshoot of Regis' much venerated label — DVA DAMAS play with their allotted 50-minutes in a manner indicating they either know exactly what they're doing or don't and could care less. Turns out it doesn't matter much as the end results are haunting regardless of how you slice it.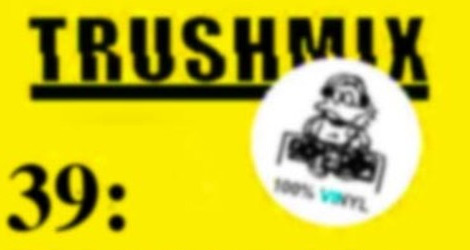 DJ Sotofett and Ron Morelli, Trushmix #39
Ron Morelli has become a perennial inductee on this list. And with the L.I.E.S. boss using much of his 2013 to trek across Europe, delivering a glut of promotional mixes along his way, his inclusion here was a forgone one. On the eve of appearance at Panorama Bar, Morelli linked with DJ Sotofett and the folks in charge of the Trushmix series to turnout 107 minutes of soppingly abrasive techno as only he does best. But what really separates this offering from the handful of others that have popped up on the L.I.E.S. Soundcloud over the past six months is the opening 50 minutes from Sotofett, who has had a pretty remarkable 2013 in his own right. I generally don't condone trolling for track IDs, but I'm right there alongside those clamoring for answers between minutes 31 and 46.
Pearson Sound, RA.361
The blinding clip at which podcasts see release these days almost always guarantees a short shelf life — unless, of course, your name is David Kennedy. Resident Advisor's weekly series has provided some memorable 2013 moments — Truss, Marcellis, and Answer Code Request, in particular — but none managed to get the internet buzzing quite like Pearson Sound's entry, earning revelry typically reserved for career defining statements. And in some sense, the mix serves as much. With Kennedy and peers veering from their bass music origins into more house- and techno-focused fare, RA.361 serves as a calling card for the tight knit crew of Hessle contemporaries. From his own whiplash productions to more fractious selections from MM/KM and Oni Ayhun, it connects the dots from where he was to direction he's headed in more clearly than anything else in the young producer's already illustrious career.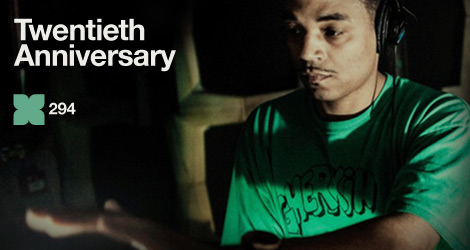 As a site that works at a podcast-a-week clip, we'd be lying if we were to say we weren't a bit jealous of XLR8R for landing this one. With his largely indifferent attitude towards mostly everything, Omar-S doesn't come across as the type of person you can just call up on the phone and request a mix from. But with the publication's 20th anniversary coinciding with the release of the Motor City enigma's most recent LP, the replete Thank You For Letting Me Be Myself, perhaps there was a bit of serendipity at play. And curiously enough, considering the contemplative nature of that album, the mix plays fully free flowing, with chest-beating electro and piano-laden house driving the ship. It's possibly the furthest thing from what one would expect when they see his name tied to an hour mix, but it's an unequivocally appetizing effort from someone who doesn't frequently aim to satiate the masses.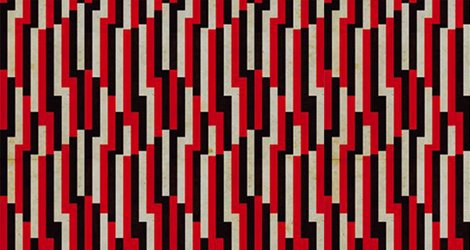 LWE Podcast 149
This part of the programming always feels like an overtly smug pat squarely on our own backs, but hey, it's Levon Vincent. His outlook, approach, method — all in line with the precise motives we attempt to espouse here at Little White Earbuds. Hell, it's debatable if any of us would even bother obsessing over this music in the manner we do if it wasn't for artists like Vincent willing to reciprocate our madness with the meticulous craftsmanship that he brings forth with everything he puts his name to, this mix included. Arriving in the midst of a double dosage of unexpected late-2012/early-2013 EPs, we clearly caught the New York figurehead while he was in some sort of enraptured zone. Throughout the 81-minutes, he manages to toe the rarefied line between punishing and nonchalant in the manner that only he has perfected. And given his penchant for popping up only when he damn well pleases, it's unknown whether we'll be seeing anymore of Vincent in the tail half of 2013. But even if this winds up being it, he's already made a solid claim for 2013 being his for the taking. Future podcasters be warned: the bar has been set.