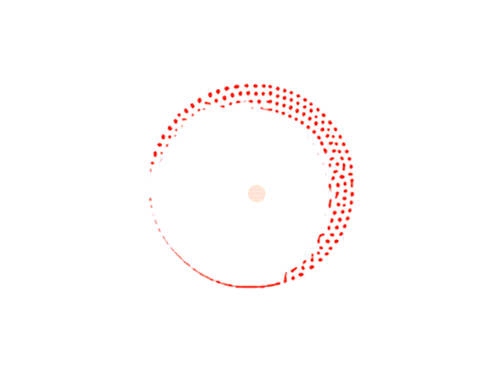 Kazumasa Teshigawara's "Today's Smile"
01. Unknown artist, "Spotlight" (Pittsburgh Track Authority Remix) [Spotlight] (buy)


Despite tags at the ends of the titles, remixes are often indistinguishable from being an artist's original track. Sure, the remixer used one snare sound or the claves you only notice on the 15th spin, but so often the connection to the source material is in name only. That's why so many producers prefer working with vocal tracks — you don't have to work as hard to connect the dots. Personally, I love a faithful remix that makes the most of the original while leaving an unmistakable stamp. That's precisely what Pittsburgh Track Authority have done, in the tradition of Theo Parrish and the like, with their remix of a Jennifer Hudson's "Spotlight." Obviously aware that the original is beautifully written, the trio preserves the vocal almost wholesale and loops the breezy piano line. These rest upon a hissing, pneumatic beat revived from the early 90s at a slower tempo, powered by a fat, snub nosed bass line that won't quit. Aside from some charged stabs during the chorus and a couple pads during the breakdown, there's not much added — and that's the best part. PTA have always been exceptional arrangers and canny drum programmers, getting the most out of subtleties; this remix pushes those skills to the max and yields one of the catchiest tunes in recent memory. I dare those with even a passing interest in vocal house to put this on and not hear the stabs or bass as they sing along four days later.
02. KiNK, "Hand Made" [Rush Hour Recordings] (buy)


It's not like Strahil Velchev to be quiet for so long. With the exception of some remixes, 2012 had been a year without new KiNK original material until very recently. When you put on "Hand Made," though, his protracted silence — probably spent making this tune — is perfectly understandable. From the moment the gnarly, plucked and looped guitar riff rises out of the drums you can feel this tune's anthem potential; it's as if the Bulgarian producer had purchased a Carl Craig brand laser-guided scope for his equipment to aim it at the biggest crowds imaginable. Cultivating a delicious tension in the way he filters the riff, KiNK prepares a long, hushed glow narrated by Rachel Row's gorgeous, wordless vocals that goes supernova when the beat slams back into place. It's a bit twee, but in a way that still screams "DANCE!" — a fevered makeout session on the dance floor rather than holding hands in the corner. Velchev has a discography stacked with these kinds of big moment tracks, yet "Hand Made" feels like his best yet. While effectively rather simple, it avoids the trap some of his material falls into of sounding like an emulation of someone else. This one might evoke Carl Craig's sensibilities, but it is all KiNK in the end, resulting in what's potentially his and Rush Hour's biggest record of the year.
03. The Black Madonna, "Exodus"
[Stripped & Chewed] (buy)


What do you know about starting over? Fans tend to cock a skeptical eyebrow at a producer who reboots their career and starts anew. But we all deserve the right to make a clean break from the past to show off what else we can do. Marea Vierge-Noire is not a name that rings many bells just yet, but her co-production work, including with DJ Pierre, has seen a lot of play. Now based in Chicago, Vierge-Noire has branded herself as the Black Madonna for her first truly solo project; "Exodus," which appeared on the inaugural release of fledgling Chicago imprint Stripped & Chewed, was literally the first tune she made for it. It aims straight for the heart even as it storms the dance floor, utilizing some of the most evocative source material you'll find (Larry Levan thought so, too). Its rickety, roundhouse piano chords wind their way into the present through a nimble yet galloping disco-house beat. This is a track that needs to be deployed at the right time, because its long, early break which unfurls the sample is either a tearjerker or a crowdkiller. Derrick Carter clearly knows the timing, having played the tune during his Movement set, at Fabric, and elsewhere to rapturous effect. The young choir's wordless "oooh" get the track in the air again before diving under filters and coming back with a bunch more singers. "Exodus" is not a groundbreaking tune by most standards, but it is one of the most effective and joyful records I've danced to this year. Expect to hear a lot more from the Black Madonna.
04. Steve Kasper, "Unvexed Dub"
[Uncanny Valley] (buy)

How deep is the Uncanny Valley? Just when it seems like you have a handle on the size and scope of the Dresden collective they put out another record full of still more new names to learn and follow. So far that's a task I've been more than willing to take up. UV's 10th record was yet another various artists EP, stocked with four vinyl debuts, most of them impressive. Steve Kasper's "Unvexed Dub" is the one that made the strongest impression, a piece of elegant, gently flowing house music that resonates with my affinities for Dial and Aim's deep-house styles. Offering a steadily bobbing complement of serene tones with jazz inflections, much of the action comes from Kasper's varied drum programming. Shifting from a sweet, swinging groove to more swaying, almost halftime rhythms through carefully placed snare bursts, capricious kick placements, and a host of perfectly mixed ancillary percussion, "Unvexed Dub" is a welcome step away from endlessly predictable 4/4 patterns that maintains its unruffled vibe. One for the afterhours crowd that will keep them on their toes, one that hopefully precedes a full EP from heretofore unknown Steve Kasper.
05. Awanto 3, "Pregnant" [Dekmantel] (buy)


As I write this the U.S. is sweltering under an oppressive heatwave that makes it difficult to enjoy the outdoors and could melt a record right on the turntable if left in the sun. One track which exemplifies this kind of muggy, summertime stew of weather is Awanto 3's "Pregnant," taken from the second of five Dekmantel five-year anniversary records. The artist born Steven Van Hulle has spent the last decade or learning how to make a track this easygoing and infectious, first as part of Rednose Distrikt, more recently as half of Alfabet. Its languid tempo and 12+ minute runtime are perfect for the kind of party you enjoy while reclining in air conditioning or next to a box fan. The drowsy organ motif takes its time in sliding to the next note, draped over a thick, discofied beat that jangles and stomps. Eventually a fuzzy, filtered vocal loop snakes between the hits, singing something about being "pregnant with my love," a phrase that circles around the brain even several tracks later in a mix. Even DJs not playing in brutally hot conditions will want to let this one play out, infusing the crowd with its heavy-lidded house vibes. Having heard this recently in Matthew Dear's RA podcast and Maxi Mill's LWE podcast, it seems likely this one will stick around even as the heat lifts.
06. Real Cool, "What About Our Weekend Adam?" [Geography Records] (buy)
07. Roman Flügel, "Girls With Status"
[Live At Robert Johnson] (buy)
08. Joy Orbison, "Ellipsis" [Hinge Finger] (buy)
09. Outboxx, "Astro Girl" [Immerse Records] (buy)
10. Trevino, "Backtracking"
[The Nothing Special] (buy)
Staff Charts:
Per Bojsen-Moller
01. Sensate Focus, "X" [Sensate Focus]
02. Moody, "I Guess U Never Been Lonely" [KDJ]
03. Raimo, "Chi 2 NY" [Lampuka Records]
04. Untold, "Caslon" [Hemlock Recordings]
05. Fur, "Cocoon" (Fred P Reshape) [UNO NYC]
06. Ben Sun, "You Should Know Better" [Delusions of Grandeur]
07. Soul 223, "Heartstrings" [Delsin]
08. The Tortoise, "Puffing Tortoise" [3rd Strike Records]
09. Phase, "Binary Opposition" (Ben Klock Process) [Token Records]
10. Tom Demac, "Obstructing The Light" [Glasstable Music]
Nick Connellan
01. Roman Flügel, "Thank You Jack" [Live At Robert Johnson]
02. Real Cool, "What About Our Weekend Adam?" [Geography Records]
03. Roman Flügel, "Girls With Status" [Live At Robert Johnson]
04. Simoncino, "Enigma" [Long Island Electrical System]
05. TSC, "Escape" [One Track Records]
06. Tin Man, "Devine Acid" [Absurd Recordings/Acid Test]
07. Trevino, "Juan Two Five" [The Nothing Special]
08. Smallpeople, "Black Ice" [Smallville Records]
09. Real Cool, "U Know, U Know" [Geography Records]
10. Kevin Reynolds, "Instruction" [Love What You Feel]
Steve Kerr
01. Yvonne Archer, "Ain't Nobody" [Soul Jazz Records]
02. Heinrich Dreseel, "The Black Radiant Sky" [Mannequin]
03. Gobby, "Blankface ATM" [UNO NYC]
04. Rebekah, "Untitled A1" [Cult Figures]
05. Ø, "Ikuinen" [Sähkö Recordings]
06. Transilvanian Galaxi, "Sequence 2" [Acido Records]
07. J.T. Stewart, "Swfysu" [Indische Buurt]
08. Bad New, "Real Bad News" [Long Island Electrical Systems]
09. Plvs Vltra, "Fender Benderz" [Spectrum Spools]
10. Szare, "Uprising" [Frozen Border]
Kuri Kondrak
01. DJ Sprinkles, "Midtown 120 Blues" [Endless Flight]
02. After Hours, "Waterfalls" (3 A.M. Mix) [Strictly Rhythm]
03. Psychic Mirrors, "I Come For Your Love" [Cosmic Chronic]
04. Tr One, "Living In Now" [Pogo Recordings]
05. Mr. Done!, "Diamond" (Vinyl Edit) [Altered Moods Recordings]
06. Bookworms, "African Rhythms" [Long Island Electrical Systems]
07. Drexciya, "Danger Bay" [Clone Classic Cuts]
08. LOWLOW, "Low Keys" [Night Gallery]
09. Underground Resistance, "Sometimes I Feel Like"
[Underground Resistance]
10. AD Bourke, "Anagramma" [Scenario]
Chris Miller
01. Moritz Von Oswald Trio, "Jam" [Honest Jon's Records]
02. Max D, "Orgies of the Hemp Eaters" (Terekke Can't Get Enuff Mix)
[Future Times]
03. Shed, "Phototype" [Fifty Weapons]
04. Delta Funktionen, "Frozen Land" [Delsin]
05. Nor'Easter, "Tri-State" [The Corner]
06. Trackman Lafonte & Bonquiqui, "Pacific House"
[Long Island Electrical Systems]
07. A Made Up Sound, "Malfunction (Despair)" [50Weapons]
08. Matthew Styles, "Liquid Sky" [Ostgut Ton]
09. Tin Man, "Manifesto Acid" [Absurd Recordings/Acid Test]
10. DJ Sprinkles + Mark Fell, "Complete Spiral" [Comatonse Recordings]
Brandon Wilner
01. Real Cool, "What About Our Weekend Adam?" [Geography Records]
02. George FitzGerald, "Child" [Aus Music]
03. Trackman Lafonte & Bonquiqui, "Believe In Something"
[Long Island Electrical Systems]
04. Golden Birthday, "Start Swimming" [Rainbow Body Records]
05. Lauer, "Tentatious" [Running Back]
06. Flori, "SU-Z25" [Secretsundaze]
07. Jeff Phelps, "Excerpts From Autumn" [Chocolate Industries]
08. Tin Man, "Sexy" [Exprezoo Records]
09. Machinedrum, "Luster" [Electronic Explorations]
10. Dusky, "Henry 85" [Simple Records]