Photo by Marwane Pallas
What does it mean when the artists who "define" the year are all artists who have been around for at least five years? Considering the list below, it doesn't speak as much to a dearth of promising new talent in dance music — certainly, I don't think anyone could say that with a straight face in 2011 — but rather the longevity, ingenuity and constant strive for innovation that seems to drive those at electronic music's forefront. There were certain artists who seem to break out in a big way in 2011 — James Blake, Blawan, Boddika, Analogue Cops, Maya Jane Coles — but it was something about the dignified yet hungry drive of these veterans below that almost managed to eclipse all of those. Whether it was mutant dub techno, footwork hybrids, creaky tech-house, or any number of variations on acid, techno, and Dial deep house, some of 2011's most vital sounds came from some very familiar faces.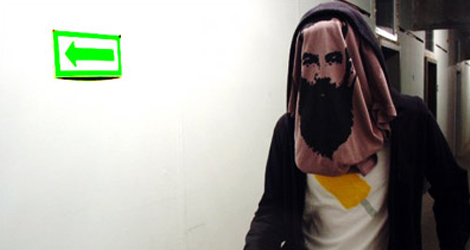 05. Kassem Mosse
Gunnar Wendel was #2 on this list last year, and that he's dropped all the way to #5 isn't a sign of decline rather than ridiculous longevity, a visceral sort of impact that hasn't seemed to lessen over the past few years since he came to prominence. What's even more impressive is how he manages to make that visceral impact with music so skeletal and spindly, deep house that sounds like it's been sucked of the warm and fuzzy spirituality that defines its U.S. strains and instead suffused with the leftover ghosts of minimal. Wendel didn't really do anything particularly new with his sound in 2011, but at every turn it was still somehow shock and awe: take his third go on the Workshop label, with a 12-minute bumper revolving around one of the year's most infuriatingly distant vocal refrains, as what sounded like four or five different house anthems bubbled up from underneath. Or his late-year landing on Instra:mental's NonPlus+, which somehow drained his music of even more humanity and left us with the orchestra of clicks and clacks on the masterful "Enoha." Wendel's got a signature sound that he's not afraid to milk — and I don't think any of us are going to start complaining anytime soon.
Audio clip: Adobe Flash Player (version 9 or above) is required to play this audio clip. Download the latest version here. You also need to have JavaScript enabled in your browser.
04. Legowelt
Considering the glut of highly specialized, limited and obscure releases Dutch producer Danny Wolfers releases each year under any number of bizarre aliases, the fact that he had an equally steady stream of releases this year doesn't really seem all that different. But when you consider the quality of tracks like "Sark Island Acid," "Poverties Paradise," "Dreams of Nova Scotia," and a dizzying stream of remixes, it just felt like there were quirky gems dropping left and right through the course of the year. Undoubtedly the biggest impact was made with his free album The TEAC Life, a mammoth but tangential beast that seemed to embody his musical multiple-personality disorder in one hell of a sprawling, intimidating whole. It was as unfriendly as it was captivating, uncompromising and totally, unreservedly awesome, and it was backed up with some of the most refreshing, self-deprecating and meta bits of humor to come from such a usually humorless scene. Back all that up with two brilliant mixes for FACT and us here at Little White Earbuds, and you've got yourself a banner year.
Audio clip: Adobe Flash Player (version 9 or above) is required to play this audio clip. Download the latest version here. You also need to have JavaScript enabled in your browser.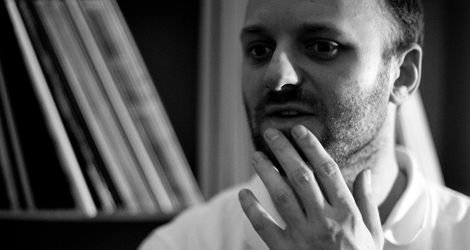 03. Andy Stott
Andy Stott has been making really good dub techno for ages as part of Manchester's Modern Love crew, offering Anglicized takes on the stuff that was heaving and as bass-heavy as the most austere Basic Channel but touched with an effervescent fluidity that aligned him as much with producers like Brendon Moeller and Steven Hitchell. But after years of swirling sheets of chord-cloud, some jaunty, bass music-influenced one-offs in 2009 and one hell of a slo-mo dub lurch with last year's "Tell Me Anything," when Andy Stott clawed his way back up from the netherworld in 2011 with his two doublepack EPs he was all but unrecognizable. While second EP We Stay Together patched up some of the holes and used some more recognizable — but still supremely fucked — rhythmic devices to make the tracks just slightly more dance floor, first EP Passed Me By was one of the scariest-sounding things to emerge from any techno scene since, well… ever? Mixing and matching themes and concepts from other genres, Stott was one of the few people in 2011 who tried to make dub techno new and fresh again: an accomplishment in itself given the flood of tired retreads we saw this year.
Audio clip: Adobe Flash Player (version 9 or above) is required to play this audio clip. Download the latest version here. You also need to have JavaScript enabled in your browser.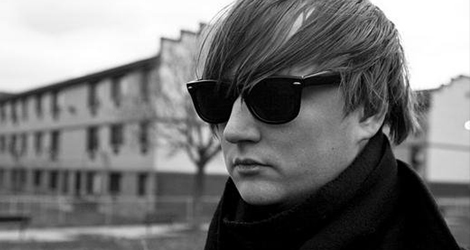 Photo by Texas Malika Touissant-Baptiste
02. Machinedrum
It might have taken a decade, but Brooklyn's Travis Stewart is finally getting the recognition he deserves after over a decade of plugging away in obscure scenes. Moving from harsh IDM-tinged material to hip-hop to whatever you want to call this year's Room(s) on Planet Mu, both by himself and as half of Sepalcure, Stewart seemed to effortlessly capture the bass music zeitgeist. Several times over. With the Fleur EP and eponymous Sepalcure LP, he helped to capitalize on and elucidate bass music's growing obsession with both house and a general deceleration, rich, luxurious tracks painted in delicate brushstrokes. But it was the vengeful return of his Machinedrum solo alias that really did wonders: pasting footwork freneticism over jungle jitters, his Room(s) took nearly every trend imaginable in bass music and melted it down into one singular pot of uncompromising high-tempo music. One of the few artists to incorporate the ever-trendy footwork influence and do something unique with it, the kind of musical chemistry Stewart engaged with this year was simply uncanny, and he helped to capture the hearts of pretty much everyone with one of the most divisive forms of dance music to emerge in ages.
Audio clip: Adobe Flash Player (version 9 or above) is required to play this audio clip. Download the latest version here. You also need to have JavaScript enabled in your browser.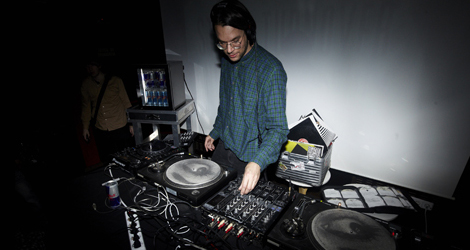 Photo courtesy of Red Bull Radio
01. Roman Flügel
At first glance it might seem odd to have Roman Flügel at the top of this list, because honestly, he didn't really do all that much different this year. He just did his own thing at rate a lot more prolific than usual; and when your thing is Roman Flügel, I suppose that's justification for plaudits alone. After his stunning Live at Robert Johnson mix and its accompanying "Brian Le Bon" single last year, there seemed to have been a fire lit under Mr. Flügel that made him nearly inescapable for most of the year. He continued his LARJ run with the utterly elegant Desperate Housemen EP, but even more notable was how he settled into new home Dial so gracefully. Following on the icy piano hop of last year's "How To Spread Lies," Flügel dropped a jazzy, mnml gem out of nowhere with "Brasil" and then flew right back into the clouds with the excellent Fatty Folders album. This darted through house, jazz, ambient, and the kind of weirdo-minimal we know him best for, all with the grace and composure we expect from such a legend. It might seem like the worst kind of backpedaling to bestow an honor like "best artist" upon an established and well-respected pioneer, but when anyone has a year as uncommonly great as Roman Flügel did in 2011, they deserve to be congratulated for it.
Audio clip: Adobe Flash Player (version 9 or above) is required to play this audio clip. Download the latest version here. You also need to have JavaScript enabled in your browser.