Narrowing labels down to the best of the best for any time period is always a tricky thing, as there are always so many great outlets that some are bound to get left out. Some exist in so much of a niche that it's awkward calling them "the best" (this is always the case in writing about music though – this isn't a race), while others keep their fans tantalized with exceedingly sparse release schedules. Mathematics, Future Times, Hivern Discs, Aus Music, Time to Express, L.I.E.S., Hessle Audio, Absurd, Crème, Hotflush, Lunar Disko, Swamp81, FXHE, Acido, and Sex Tags Mania (among others) are having a great year and deserve honorable mention. The following list is split between some of the most successfully prolific labels in dance music and some of the more interesting smaller upstarts, in no particular order.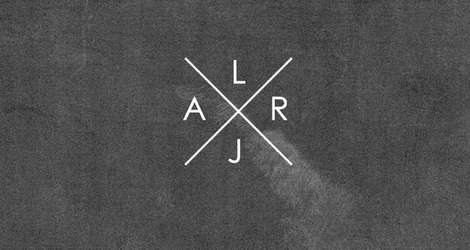 Live At Robert Johnson
Over the last few years, Live At Robert Johnson's releases have done what the label name implies, providing extracts, largely in the form of DJ mixes, from the reputable Frankfurt club. In 2011, however, the label is phasing out their mix series and releasing more original material than ever before. Like its sorely missed parent label Playhouse, Live at Robert Johnson promotes a distinctly Frankfurt house sound — clean-cut, with a lot of emphasis on groove, funkiness, and experimentation. This year, they seem poised to fill those considerably large shoes. Their schedule has seen rousing disco-house from Lauer, funky, old-school electro from B.H.F.V., and one of Roman Flügel's finest records in awhile, Desperate Housemen. Last month, they released Massimiliano Pagliara's debut album, Focus For Infinity, which takes in cosmic disco and squiggly Daniel Wang synths, a shimmering, immaculate effort. Their mix series might be on its deathbed with only Dixon's effort left to go, but Ata's entry is easily one of the best mixes of the year, a perfectly-paced compilation of skronky new wave and boogie that is fresh and obscure in equal parts. Frankfurt's house output has been quiet over the last few years, but if Live At Robert Johnson keeps up the pace, it city's presence in the scene will again be impossible to ignore.
Rush Hour Recordings
Amsterdam's Rush Hour conglomerate continues to be a shoo-in for this category, and any one of their army of sub-labels could feature in this list. This year, Rush Hour have continued to stick to their bread and butter — a brand of house purism that's both forward-thinking and ultra-reverent to the past — by putting out an extremely consistent mixture of new and old. Label mainstay Tom Trago has released a fun, genre-hopping album (appropriately featuring some legendary guests), as has Tevo Howard, collecting a series of tracks that sound like lost WBMX classics for Hour House is Your Rush. And speaking of lost WBMX classics, the Rush Hour excavation program rolls on — Virgo Four's Resurrection compiled a wealth of beautiful, unreleased material by the duo, while Gene Hunt selected a wealth of house rarities from his archive for the Chicago Dance Tracks compilation. The label also released a remix 12″ of "It's A Crime," from Resurrection, bridging this classicism with hyper-modern takes from Caribou and Hunee. Direct Current continued to sound like the future, putting out BNJMN's stunning debut album and 12″s by Braille, Policy, and Cosmin TRG. Finally, the list of highlights wouldn't be complete without mention of MD's It Ain't What It Used To Be; mixing bouncy disco-house and Detroit techno, it's surely one of the 12″s of the year. Rush Hour are as close as it gets to a major label, but without any of the typical pitfalls — it seems they've mastered quantity and quality.
M>O>S Recordings
You could argue that every year is a good year for Aroy Dee's M>O>S, but its 2011 output has been particularly impressive. The imprint has always pushed a raw aesthetic, releasing material that mirrors Aroy Dee's own production values — never afraid of a little tape hiss, but also aware of when to hold back. The crown jewel in this year's schedule is probably Morphosis' labyrinthine debut album, What Have We Learned, released in conjunction with Delsin and Morphine. M>O>S is predominantly a 12″ label though, and there have been plenty of those as well. Chicago neo-jack don D'Marc Cantu made his solo debut for the label with the gorgeously spacey Set Free/Tonight, while Aroy Dee and G-String's R-A-G project returned for its second record of jacking, acidic house with Rage. Aroy Dee also made a solo appearance with Beauty & Life, another heavily dusted record guided by smooth, intersecting synthlines, while Chicago Skyway & DCook released some glassy, bleepy house on Lager. M>O>S is forever an experimental label, but as difficult to pin down as some of its material is, most of it — especially this year — is uncannily essential.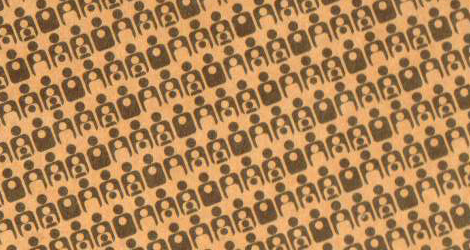 Clone
Like Rush Hour, Clone is another Dutch mega-conglomerate of sublabels and styles, though it tends to push a harder-edged kind of purism than its Amsterdam-based counterpart. The Rotterdam label is having another banner year, with its best releases spread evenly among the myriad of smaller series. Alden Tyrell recently revived the Jack For Daze imprint with a dynamic, classicist two-tracker as T. Trax. Conforce has put out several stellar records, including rock-solid neo-Detroit techno on State of Mind (from the Basement Series) and his more experimental, electro-tinged EPs as Versalife on the West Coast Series. The Basement Series is also home to twisted house from Gerd on Time & Space, its title track an archival piece that nevertheless sounds completely fresh. The Royal Oak series continues to keep up the lush end of things with beautiful, uplifting piano house from Reggie Dokes on Haiti, and similarly euphoric, slow-motion house tracks from upstart Swedish duo Genius of Time. Like Rush Hour, Clone is also a record store, and it's clear they take the businesslike approach of something-for-everyone to running the label as well.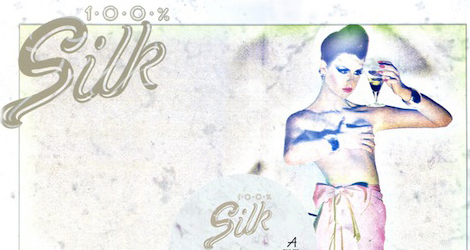 100% Silk
Los Angeles experimental label Not Not Fun has been trying to claim that 100% Silk is their dance sub-label, a place where their artists can release experiments on the 12″ format. Aside from Ital's fantastic Ital's Theme, though, most of the material hasn't been all that dance floor-friendly, and tends to be dashed with a DIY outsiderdom that may be a little off-putting. But it's also this homemade aesthetic that endears them above more traditional imprints: where many producers and labels seem constrained by the unwritten rules of house and techno, 100% Silk gleefully trades in electronic irreverence. It's been fascinating to hear their evolution thus far. The Deeep's Muddy Tracks is submerged, disembodied soul, while the aforementioned Ital record abrasively turns a disco-house intersection inside-out. The label has released heavy-reverb dream-pop with Maria Minerva's 12″, endless filter-twisted landscapes on Cuticle's debut, and off-kilter EBM and Italo from Xander Harris and Gillette. Ron Hardy, Larry Levan, Theo Parrish, and Optimo aren't just sacred cows — they're also united by their willingness to fuck with people a little bit and throw in something harsh or unexpected. I'm not sure 100% Silk have put out a seminal record yet, but they are giving people who revere those DJs a chance to put their money where their mouth is. I heard Ben UFO close a predominantly uptempo house set with "Ital's Theme" recently and was immediately very confused, like "What is this? Why is he playing this?" This sadly hasn't happened to me very much this year — few labels in 2011 have been this entertainingly jarring.