As always, selecting just five of the year's outstanding record labels is a task best left up to the vote. LWE's staff nominated everything from Frankfurt house outpost Live At Robert Johnson to the diverse Editions Mego/Spectrum Spools conglomerate, and a glance through this site's year-end lists will yield no shortage of other worthy imprints. That said, these five choices were undeniably, for their own reason, a cut above.
05. PAN
Looking back over PAN's catalog since Bill Kouligas started the label in 2008, one would be hard pressed to put it in any category other than the interminably broad "experimental." And in this respect, 2012 was no different than any of its other years. Eli Keszler and John Wiese made their respective second efforts for the label, and Kouligas recruited a prestigious array of others to complement them, dropping LPs by Aaron Dilloway and Jason Lescalleet and the virtual supergroup of Mika Vainio, Kevin Drumm, Axel Dörner, and Lucio Capece. One of the more remarkable efforts on the noisier end was Helm's Impossible Symmetry, a dense, brooding, and black-lit opus of malignant drone. If one aspect of PAN's year really stood out, however, it was the foray into dance music, or at least some semblance of it. NHK'Koyxeи released two volumes of Dance Classics — charmingly squirmy miniatures of a whole spectrum of genres, and also appeared on a split with a stellar side from SND. Heatsick, meanwhile, pushed his addictive Casio-house to loopy extremes with the Déviation EP. Most tantalizing was the introduction of Lee Gamble; formerly known for severe computer music compositions, Gamble released two of the year's finest records on any label. Diversions 1994-1996 deconstructed jungle samples into gaseous ambience, while the squashed computer techno of Dutch Tvashar Plumes captured a rare brand of futurism, delicate and dynamic at once.
Audio clip: Adobe Flash Player (version 9 or above) is required to play this audio clip. Download the latest version here. You also need to have JavaScript enabled in your browser.
04. Rush Hour Recordings
2012 saw Amsterdam's Rush Hour continue its recent streak of brilliance, though its formula was so business-as-usual it was almost easy to miss. As they've done for several years now, Rush Hour used a wealth of vital reissues as a foundation: Dream 2 Science, Sha-Lor, and Nu Groove's Elbee Bad and The Burrell Brothers. A few stellar recent tracks from Terrence Dixon and Tom Trago (remixed by Convextion and Actress, respectively) were also reissued, and older producers like Jump "Chico" Slamm (he of "Fuk Dat"), Boo Williams, and Gene Hunt were coaxed into releasing new or archived material. The label's homegrown talent made a strong showing too, with the reemergence of Tom Trago's smash "Use Me Again," backed with a Carl Craig remix, and wild man San Proper's debut album, The Animal, and the accompanying Ricardo Villalobos remixes of the the title track. Recloose dropped the lovely Magic EP, and hired some of Detroit's finest — Andrés, Oliverwho Factory, and his mentor Carl Craig — for remixes. As for the newer guard, Xosar's releases — both solo and with Legowelt as Xamiga — were among the most captivating. BNJMN, Heatsick, and Stellar Om Source all released striking, vertiginous material via Rush Hour, albeit in an unofficial, "no label" capacity. Aardvarck also got in on the "no label" business, putting his name to "Nubian," his best track for some time. Beyond those, the label got behind Hunee, Policy, Alfabet, William Kouam Djoko, Overlast, Jordan Fields, Kirk Degiorgio, and Braiden's follow up to The Alps, leaving out a name or two. 2012 may not have been as loud a year for Rush Hour as the past few, but its quality and diversity kept it essential.
Audio clip: Adobe Flash Player (version 9 or above) is required to play this audio clip. Download the latest version here. You also need to have JavaScript enabled in your browser.
03. Acid Test
Sparing a monologue about how "we built this house," throwing an acid line in the middle of a track is about as hackneyed as it gets. It's a guitar solo. Still, there's no denying the 303's alien charms, and it can still be a magnificent gut-wrencher of an instrument when implemented wisely. No one knows this better than Acid Test. The series — it isn't even a label proper, coming under the banner of parent label, Absurd Recordings — has, since its minting last year, transcended the limitations of its namesake sound, pushing the 303 into unfamiliar territory. Perhaps as a result of the instrument's ubiquity, Acid Test kept this year's output sparing, only putting out three records. Achterbahn D'Amour's 06 melded piercing 303 with classicist night-creeping Chicago tendencies and a booming low end, equaling a more than suitable follow-up to last year's 05. Recondite's low-key On Acid marked the series' first proper album, sticking the instrument in gorgeously understated, downcast surroundings. And Tin Man, one of the 303's modern masters, followed it up with his Neo Neo Acid long-player, replacing his trademark moodiness with a set of surprisingly anthemic, journeying tracks. Acid Test's year was absolutely a case of "less is more," and this is surely acceptable when one's mission is to completely reinvent such a well-worn sound.
Audio clip: Adobe Flash Player (version 9 or above) is required to play this audio clip. Download the latest version here. You also need to have JavaScript enabled in your browser.
02. Hyperdub
Steve "Kode9" Goodman's Hyperdub has always had a pop angle of sorts, with Burial's crossover success providing a ready example. And this year it almost fully transitioned into its position as a major label, at least in the sense that many of its EPs even felt like albums. King Britt's Fhloston Paradigm, Burial's Kindred, and DVA's Fly Juice operated with outsized aesthetics, whether on the smoke-choked urbanism of the former two or the funk bombast of the latter. A selection of singles — from the likes of Terror Danjah, Ossie, Ill Blu, and Morgan Zarate — were infectious but less ambitious, though Traxman was an inspired choice to remix Ill Blu's "Clapper." Most of all, 2012 was Hyperdub's year for albums. Cooly G finally released her debut LP Playin' Me, rewarding the wait with a seductive collection of tracks, while DVA preceded his aforementioned EP with the bubbly insanity of his first album Pretty Ugly. LV followed up last year's Routes with the similarly evocative Sebenza, fusing UK and South African dance music (with several South African MCs in tow) with considerable ease. Black Is Beautiful, the latest album by Dean Blunt & Inga Copeland (the duo formerly known as Hype Williams), was — and is — far too beguiling to describe in this space, but rest assured they haven't lost their touch. Finally, New York producer Laurel Halo released her debut LP, Quarantine; surely one of the year's most divisive records, it was rawly uncompromising in the best way.
Audio clip: Adobe Flash Player (version 9 or above) is required to play this audio clip. Download the latest version here. You also need to have JavaScript enabled in your browser.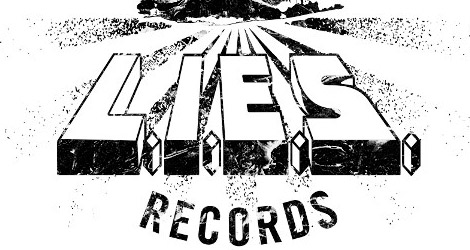 01. L.I.E.S. (Long Island Eletrical Systems)
Ron Morelli's label, L.I.E.S., came in fifth on last year's chart, breaking from the shackles of an unreliable pressing plant with an embarrassment of raw and innovative records. Some of those plant problems weren't smoothed out until recently, as Jorge "Professor Genius" Velez's concept record, Hassan, announced last year, didn't see release until October. That was a rare case, however, as Morelli usually aims to release with immediacy. And if 2011 was a strong initial showing in that regard, 2012 blew it out of the water. L.I.E.S. steadily pumped out debuts by the likes of Torn Hawk, Bookworms, Delroy Edwards, and Svengalisghost — to name but a few — that ranged from smudged sunset disco to mangled industrial house. Bad News, Morelli's brutal techno project with Lee Douglas, also made its first showing, and it was complemented by records by the more established likes of Simoncino, and Legowelt and Xosar's project Trackman Lafonte & Bonquiqui. Morelli closed out the year by collecting these and other disparate pieces on the American Noise compilation, as fine a showcase as any for the label's renegade, do-what-you-feel aesthetic. Arguably its finest releases were polar opposites from each other. Both sides of Journey I., seemingly a document of a jam session between friends, were spectacular. It might well be the quintessential L.I.E.S. dance record: ragged and distorted, loose and mutable. Jahiliyya Fields's largely ambient debut LP, Unicursal Hexagram, on the other hand, is nothing if not unflinching. Tinged with occult, environmental, and Islamic imagery, it's a uniquely outward-looking entry, and its discordant new age makes for a vivid, grimly psychedelic reflection of our times.
Audio clip: Adobe Flash Player (version 9 or above) is required to play this audio clip. Download the latest version here. You also need to have JavaScript enabled in your browser.