Photo by Martin Munkacsi
For our third year-end report, LWE's assistant editor, Chris Miller, draws attention to five excellent EPs from 2009
When we make our year end lists we divide our favorite music into two categories: albums and singles. But the definition of an album is constantly shifting as evinced when Shackleton declared Three EPs was not an album but rather, well, three EPs. While many will still slot the release into their albums list, it got me thinking. Between singles and albums lists we miss a crucial group, especially for electronic music: the 12″ EP. More than a single but not quite an LP, the 12″ allows producers to execute their vision over the course of around 20 minutes. For me, these records contained some 2009's best music.
My criteria for this list dictated the releases must be released on 12″ vinyl, the work of a single artist and contain no remixes. I chose five EPs whose contents may go overlooked in year end charts because of their format. Some were tough calls: I left off STL's "Silent State" because of the recognition the A-side will surely receive (though it should be noted that all three tracks are essential). Plenty of other deserving EPs were left off the list, such as Hauntologists' EP2, Donato Dozzy and Nuel's Aquaplano1111, Ancient Methods' Fourth Method, the first Cheap and Deep 12″, and countless others which caused this writer sleepless nights over which would make the list. After finally narrowing it down, I believe these five EPs capture exactly what was right about 2009, each stubbornly disregarding trends and standing as a testament to the producer's vision and originality.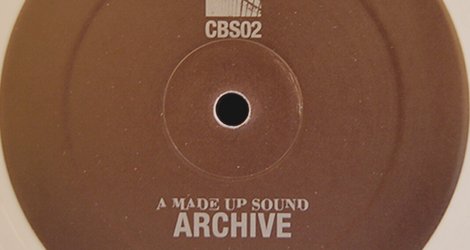 05. A Made Up Sound, Archive
[Clone Basement Series] (buy)
Dave Huismans made his impact felt across dance music across many different subcultures in 2009, but Archive, the second release from Clone's Basement Series stands out from his peers regardless of genre. Unabashedly techno with nary a broken beat in sight, Archive kicks off with the storm of "Wire," a twisted, irresistible experiment in, as Levon Vincent would say, "ass-shakery", before plunging into deeper house landscapes with "Bounce." "Disconnect" shreds through early, raw house territory, and the EP finishes strong with the skittering stomp of "On and On." Those needing to get bodies moving on the dance floor would have to be ignorant of the record to not find a propellant gear on Archive, providing further reasons for even those disinterested in bass music to follow Dave Huismans.
Audio clip: Adobe Flash Player (version 9 or above) is required to play this audio clip. Download the latest version here. You also need to have JavaScript enabled in your browser.

04. Floating Points, Vacuum [Eglo] (buy)
For an artist in his first year of releasing tunes, Floating Points managed to tower over many of his peers in 2009. After a string of quality 12″s for Planet Mu and R2 Records he released the Vacuum EP on his own Eglo imprint, keeping fans and critics alike on their toes by shifting to a new crop of deep house sounds which highlighted the producer's knack for beautifully restrained melodies. "Vacuum Boogie" stunned me the first time I heard it on a big system and keeps on impressing, while "Truly" is more laid back and packs just as much punch. Sometimes, though, I think that "Argonaute II" is the standout of the EP, taking everything down a notch and placing more focus on the constantly twisting, modulating synth lines Sam Shepard coaxes from his machines. When I flip the record over for another go, however, I sense it's impossible to pick a favorite when every track is a stand out. Whereas "unabashedly melodic" often precedes a "cheesiness" warning, the strains here are so smartly deployed, they result in one of the year's most stunning EPs.
Audio clip: Adobe Flash Player (version 9 or above) is required to play this audio clip. Download the latest version here. You also need to have JavaScript enabled in your browser.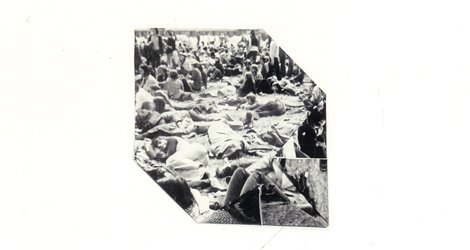 03. John Roberts, Mirror [Dial] (buy)
John Roberts likely needs no introduction around these parts, being quite the breakout star in 2009. Last year's Hesitate hinted at greatness, but nothing prepared us for the one-two punch of Mirror and Blame. While the latter offers prime dance floor magic, Mirror hits all the right notes when oozing from a home stereo. After the casual organs and militaristic stomp of the title cut — which might draw a few DJs' styluses — Roberts plunges into the humid, obscured depths of "Maroon"'s off-kilter metronome and exhausted keys. The stunner, however, is "Pruned," whose slow-motion whistles, overwhelmed, raspy piano lines and yearning strings evoke cinematic visuals. LWE's Chris Burkhalter described the tune as "only incidentally dance music," which can truly be extended to the EP as a whole. While as a DJ one might be inclined to reach for the also-impressive Blame, it's Mirror that keeps me listening the longest, and best defines one of the most distinctive young producers in house music.
Audio clip: Adobe Flash Player (version 9 or above) is required to play this audio clip. Download the latest version here. You also need to have JavaScript enabled in your browser.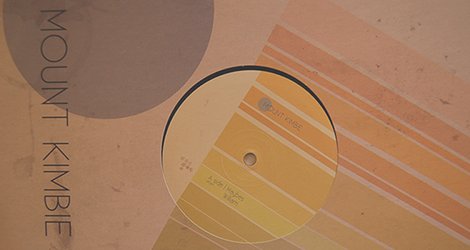 02. Mount Kimbie, Maybes
[Hotflush Recordings] (buy)
Maybes' inclusion here should be no surprise. More than many artists this year, Mount Kimbie bent genres and from their studio emerged some of 2009's most original tracks. Just as Mirror was only incidentally house, Mount Kimbie's records were only incidentally dubstep. At times their tunes have dancers reaching for a 2-step, but more often than not featured no steady beat whatsoever. While Sketch on Glass is a fabulous follow up and features one of my favorite tunes of the year ("Fifty Mile View"), Maybes remains the better EP. From the soaring, pitched up voices of "Maybes" to the melancholy, rain-drenched "William," Mount Kimbie conjures the melancholy of windswept plains and snow-capped mountains. Their delay unit gets a workout on "Vertical" with clanging percussion and detuned organs and the EP ends with the playful, somewhat clumsy "Taps." Mount Kimbie made quite the opening statement with Maybes and seem poised to continuing to warp minds as they mine their own form of hybrid "-step" music.
Audio clip: Adobe Flash Player (version 9 or above) is required to play this audio clip. Download the latest version here. You also need to have JavaScript enabled in your browser.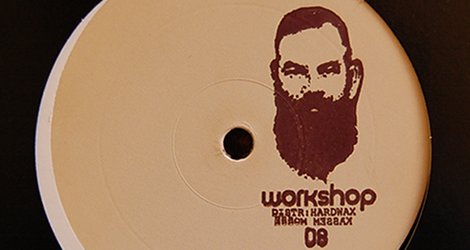 01. Kassem Mosse, Workshop 08 [Workshop] (buy)
It would be almost foolish not to give top billing to Workshop, and what better release to represent them than their milestone-sized eighth. The dense Workshop 08 operates on so many levels, but doesn't beat you over the head with its complexities. Whether people argued over the proper speeds at which to play this EP or which was its best track, few disputed it was among the year's strongest 12″s. From the slow-burning aquatic movements of the A side, the stretched out, atypical rhythms on the Dettmann-sampling B1 or the wistful, pre-dawn crawl home of B2, Workshop 08 is, quite simply, a record no good music lover should be without. Kassem's analog productions keep one eye on the past but both feet planted firmly in the future, which is, in so many words, what 2009 was all about.
Audio clip: Adobe Flash Player (version 9 or above) is required to play this audio clip. Download the latest version here. You also need to have JavaScript enabled in your browser.