More than any previous year, narrowing down my list of the five best EPs that 2013 had to offer was a tough one. Some highlights: Levon Vincent started the year with the release of the much anticipated Rainstorm II; James Ruskin crafted a seven-track strong EP for his new Jealous God imprint; and Pépé Bradock kept his Imbroglios series humming along with installments three and four. Elsewhere, Ital unleashed a meditative 12" on Workshop, Anthony Naples polished his house sound on a record for The Trilogy Tapes, and Samuel Kerridge plunged further into the darkness on two very impressive EPs for Downwards. All of that was just the tip of the iceberg, though, as those records, along with plenty of others, all found themselves just shy of the top five. As always, in order to keep this list sensible and narrowed down enough to be meaningful, I've followed a set of criteria in determining what records are defined as an "EP" and thus eligible for inclusion here. EPs on this list must be released on a single piece of 12" vinyl, they must be the work of a single artist (i.e. not a compilation), must contain three or more tracks, and mustn't have any remixes (though alternate versions of a track are OK).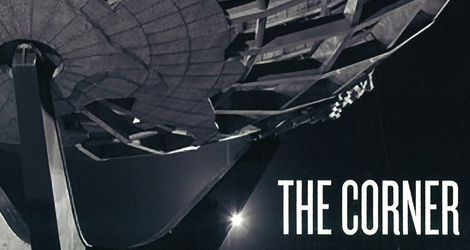 Those of you who are not from New York City may be unfamiliar with the BQE, so let me summarize it for you. The work of one of the most hated New Yorkers ever, Robert Moses, the Brooklyn-Queens Expressway is a mostly elevated highway built straight through the heart of those two boroughs, slicing up some neighborhoods, isolating others, and being jammed with traffic at all hours of the day. So if it is true what they say about the suffering artist, Fred P has shrewdly chosen the BQE, a source of immeasurable suffering, as the muse for his strongest EP in some time. It sees the Queens-based deep house producer operating in a more spaced-out techno vein than ever before, with the contorting synths of "Splitting Particles" hitting the floor hard, while the dubby jazz vibes of "Tube Compression" retreat deep into the sewers. "Storm Clouds" is a widescreen, ominous cut, observing the city from the heights of… the Kosciuszko Bridge, I suppose, and "State Of No State" closes the EP out with a swinging, spoken-word track aimed straight at the dance floor. BQE's an invigorating listen at home, and, combined with its club potential, it's one of the year's best bets.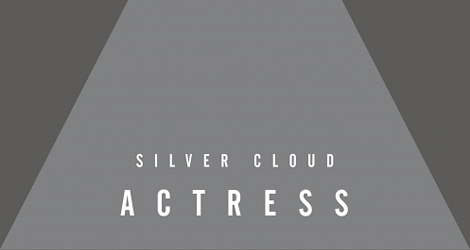 04. Actress, Silver Cloud
[Werk Discs] (buy)
Actress' only release for 2013, Silver Cloud, doesn't swing through styles and moods like his well-loved LPs, nor does it scream for your attention like his EPs for Nonplus — it mostly just hopes you brought your cough syrup. "Voodoo Chronic Posse Illusion" takes up the whole A-side, sticking with a simple, strummed chord progression over its entire length while frayed sonics may have you checking your turntable's connections. A languid tune that evolves on its own time, it sucks you in with its subtlety, with sub-bass that occasionally rears its head, and with its stubbornness and confidence. Flipping over, "Silver Cloud Dream Come True" dives even deeper into Actress' sludgy, hissing mess, with a slower tempo inviting comparisons to some of the last couple year's most prevalent trends in both hip-hop and house. "Floating In Ecstasy" makes those hip-hop comparisons even more explicit, with growling, soot-covered bass lines and low pitched vocals leading towards something of a climax. Silver Cloud has nowhere near the stylistic variety of pretty much every other Actress release — it's really rather monochromatic — but that's perhaps what makes it such an excellent listen, and the perfect soundtrack to endless spliff-rolling sessions.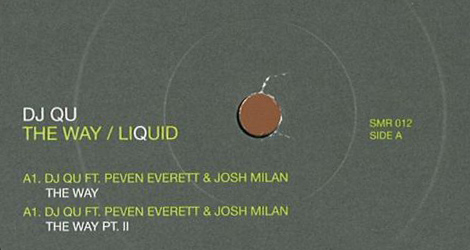 The first time I wrote a "Top EPs" list for Little White Earbuds, back in 2009, I had considered including STL's Silent State on Smallville, but in the end decided against it. Its title track was clearly track-of-the-year material, making the record a must-buy, but while the other two tracks were very good, the 12″ felt a little too one-sided. In 2013, DJ Qu's "The Way," is, for me, a clear standout track, but the EP from which it comes feels a lot more rounded. With its vocals from Peven Everett and Josh Milan, "The Way" is an incredible slice of deep New Jersey house, its melodies both far in the distance and shockingly intimate. The side continues with Part 2 which is less focused and more free-form, dishing out a more celebratory and looser vibe that compliments its original version wonderfully. And yet I sometimes feel that once you flip the record over it only gets stronger: "Liquid" is a propulsive, technicolor house track that swerves through moods while keeping locked in a hypnotic groove. Yet as a DJ, I always reach for the B2, "Liquid (Beats)," which distills "Liquid" into a potent, reduced, early-morning jacker. Superb.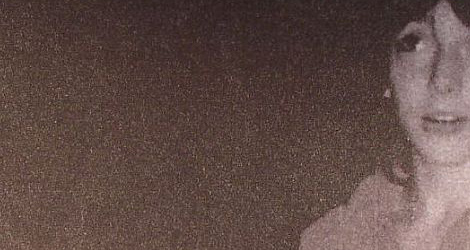 02. Move D, The KM20 Tapes (1992-1996)
[Off Minor Recordings] (buy)
Move D has been peddling strong EPs for his whole career, so his inclusion on a chart of this sort should come as no surprise. A 1996 version of this list would certainly contain his wonderful Cymbelin three-tracker for Warp, and recent EPs for Workshop and Uzuri (not to mention his many great records with Benjamin Brunn and Juju & Jordash) are all of unquestionable quality. Yet by reaching back into his archives and assembling a five track mini-album, one with nods to the dance floor but no desire to feel beholden to it, Move D really nails the aspects that make an EP such a rewarding format in and of itself. The five tracks veer from the grungy synth tones of "Kriek – Animals" through the dubby, acidic timbres of "Ground Zero" and the late-night melodies of "Picking Flowers For You (Off Major)." "Ovi Riese" ventures most strongly in the direction of a dance floor with its filtered bass line and drum machine workouts, while closer "March Of The Cheesecrackers" is the kind of minimalist coda that really could only make sense on this record. For what is ostensibly a compilation of old material, The KM20 Tapes flows remarkably well, and is another in a long line of essential 12″s from Move D.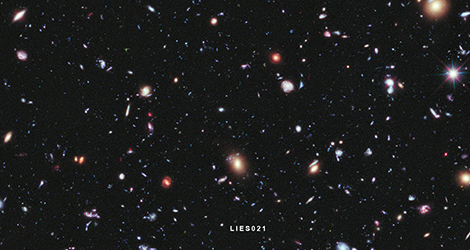 01. Terekke, YYYYYYYYYY
[L.I.E.S.] (buy)
Terekke's first release, the incredible two-tracker of "Damn" and "Pf Pf Pass," inaugurated the L.I.E.S. white label series, introducing an exciting new voice to the house landscape. Dubbed out, spacey house tracks that sounded like they were recorded with the shittiest cassette deck in existence, they nonetheless proved so infectious that their lo-fi quality became a trend all its own. Yet the mellow master Terekke has kept his music close to his chest, releasing only a single track "Asidis" last year. 2013 sees him double his discography with YYYYYYYYYY, a record that was easily the year's best 12″ at the time I heard it, and which nothing has surpassed. "Bank 3" sounds cut out of some marathon jam session: its swinging hats, pummeling kick, compressed pads, and simple bass line all conspire to jack better than every copycat that's come along. It still sounds like shit, but no matter: "Bank 3" is one of the strongest house cuts I've heard this year. On the B-side, Terekke travels deep into the ultra-deep field images of its cover: "Piano" is a Chain Reaction record with lower production values and in even less of a hurry to go anywhere, while the wonderful, slightly out-of-time samples and smoked-out haze of "Amaze" provide simply the greatest bed-focused house track of the year. In fact, all of YYYYYYYYYY is probably best consumed horizontally, but with its singular vibe and strong sonic identity, as well as its versatility and ability to be enjoyed in numerous environments, there is no question that YYYYYYYYYY is one of 2013's most notable releases.