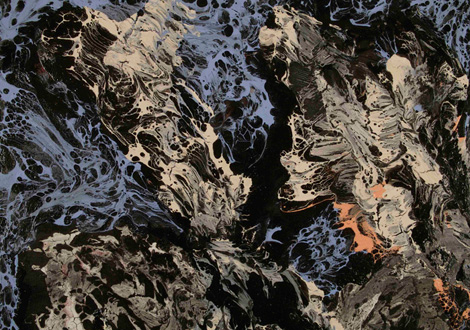 Photo by Jeri Rafter
Despite being one of the most consistent producers out there (or perhaps because of?), Dave Huismans has never really shocked me. Over the years his music has slowed down, embraced and disengaged 4/4 kick patterns, and generally gotten deadlier — and I've eagerly snatched each missive and rinsed it to death — but he's never strayed terribly far from his well-honed sound. "Take The Plunge" doesn't really stray that far either, but the first time I heard it I was rather taken aback, wondering, "Is that seriously the hook?" Where 2010's "Alarm" was goofy, the focal point of "Take the Plunge" is downright preposterous, but leave it to Huismans to get chromatic stuttering stuck in your head for weeks. Surrounded by drunken warehouse-sized bass drums and murky low end, it's easily one of A Made Up Sound's most crucial productions to date.
Audio clip: Adobe Flash Player (version 9 or above) is required to play this audio clip. Download the latest version here. You also need to have JavaScript enabled in your browser.
The B-side is no slouch either, as "Anger Mgmt" stumbles into each subsequent measure determined to induce four-to-the-floor jacking, but with too severe a case of delirium tremens to do so. It's cosmetically a more reserved gem whose awkward rhythmic sensibilities make it stand out amidst a sea of DJ fodder, sounding almost as if Huismans had tried to make a straight techno tune but his machines were fed one too many gin and tonics to properly execute. The A-side's "First Thought" grabs those skipping millisecond slices and pairs them with rapid-fire percussion for what would sound like a jackhammer to the ear canal were it not so playful. So while Huismans has proven time and again that he's more than capable of making really good dance tracks, it's these moments of playfulness that separate his good tracks from his really great tracks. File this one next to "Rear Window" and prepare for it to stay in your bag for a long time.