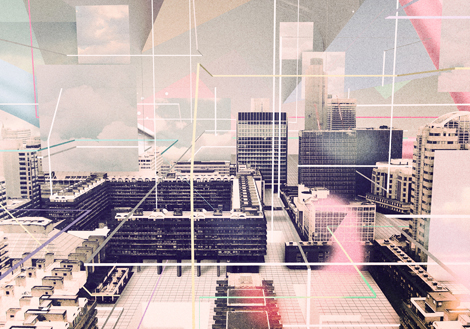 Image by Pandayoghurt
Six months prior to the release of Beauty & Life on his own M>O>S Recordings, LWE asked Aroy Dee to discuss his influences. "Any alienating music with lush melodies, a sense of sadness and melancholy attracts me," he told us before applying this description to Chicago house and Detroit techno. This latest single is his clear synthesis of these influences and moods.
Audio clip: Adobe Flash Player (version 9 or above) is required to play this audio clip. Download the latest version here. You also need to have JavaScript enabled in your browser.
With lush, rolling synth undercurrents that complement the more prominent and graceful melody, "Beauty" manages to be mellow yet active at once. He manages this balance with careful pacing so none of its more agile synth riffs detract from the supporting layers. The combinations evokes the isolating feeling of being hung up on a moment while life rushes by. Ra.H's "Cabinet Mix" rides closer to the earth, with each of its percussion element textures coated in dirt. It revels in combining the original melodies with jagged, prominent rhythms, threatening to snuff out the soothing tones. The record is capped off with "Life," a gentle rework of "Beauty" that pares back the drums and subtly modulates the bass line. It doesn't add much to the package except perhaps for DJs looking to execute longer blends. Beauty & Life finds Aroy Dee and Ra.H playing to their strengths and coming up with three eminently enjoyable (if not particularly novel) deep house tracks.