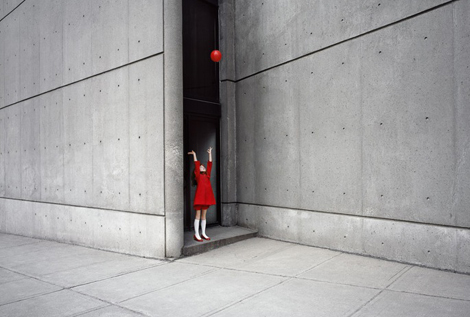 Photo by Genevieve Caron
Without having done any research, I was pretty sure Murphy Jax was another Chicago dude who I had never heard of but who people twenty years my senior knew well. With a bit of research it turned out It's The Music is Mr. Jax's debut release. If the name doesn't give it away, Clone's Jack For Daze series is devoted to quality examples of that storied house sound of the Windy City, and "It's The Music" is certainly no exception. Murphy Jax smartly enlists house veteran Mike Dunn for vocal duties, which makes the track all the more endearing to house heads, but Jax's production certainly stands on its own as evidenced by the instrumental mix. With a solid bass line and simple yet smartly deployed percussion, "It's The Music" is a house track one could imagine finding in a dusty bin, and Mike Dunn's authoritative vocals only add to the authenticity.
Audio clip: Adobe Flash Player (version 9 or above) is required to play this audio clip. Download the latest version here. You also need to have JavaScript enabled in your browser.
Clone tapped its friends Alden Tyrell and Legowelt to remix "It's The Music." Tyrell leaves many of the sounds from the original unchanged, instead rearranging the elements alongside 303 counterpoints for an especially DJ-friendly reshape. Legowelt takes the whole thing apart and fashions a very different track that maintains only the nostalgic mood, conjured here with shifting organ progression and minor pads in the service of snare-heavy percussion. With two incarnations of a really solid original and two distinctive mixes, "It's The Music" emerges as another winner for Clone's Jack For Daze series.