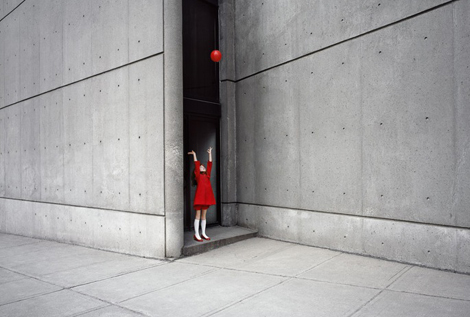 Photo by Genevieve Caron
A taster for Edwin James aka Corrugated Tunnel's new album on Process Recordings, "Threadbare" sees him move away from the ambient stylings of his previous long players and head down a richer, more traditionally musical route. Enlisting the services of vocalist Martin McCann, the Irish producer sets his breathy tones against sensuously rich strings and plaintive pianos to make what sounds like a superlative piece of electronic pop. However, midway through he drops a kick drum. Whether or not this will attract the house DJs James' work is inspired by is open to question. However, to some degree this becomes a redundant issue because "Threadbare" should, this reviewer feels, be seen as a pop song and also by dint of the fact that the accompanying remixes will satisfy dance floor requirements.
Audio clip: Adobe Flash Player (version 9 or above) is required to play this audio clip. Download the latest version here. You also need to have JavaScript enabled in your browser.
Orlando Voorn's take on "Threadbare" provides the trackiness the original was lacking, with bongos and squelchy acid lines forming the basis for a rolling club track. Voorn doesn't appear to be content to stop there, however, and adds in irresistible, tranced out chords and what sounds like a spy theme version of the original version's strings. Berghain's Norman Nodge surprises too with his version. Gone are the steely Millsian rhythms of his MDR releases, replaced by enveloping piano chords, James' strings recycled as dramatic stabs and insistent, hissing percussion — all of which is backed with a dubbier rhythm track than usual. It seems James has succeeded in bringing out the sensitive side of all those involved.