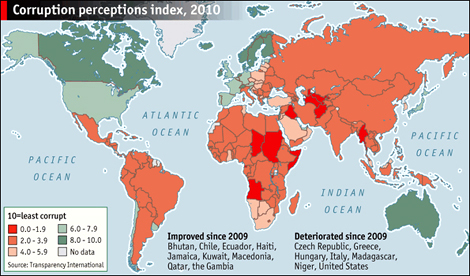 01. Hercules & Love Affair, "My House"
[Mochi Mochi Recordings] (buy)


Although Hercules & Love Affair is best known as a disco group, Andrew Butler often worked elements of influential American house music into their songs. In fact the band's first single since 2008 is the spiritual successor to their charged Chicago house track, "You Belong." "My House" seems to inch forward in time to the late '80s and early '90s and integrates touches of a New York sound in its Windy City foundation. Its mellifluous bass and dexterous percussion form a muscular core that pulls the track through live-wire synth hums, vocals exhorting listeners to "Get up! Get up!" But what always sells me on Butler's compositions is the songwriting. From its ebullient chorus declaring "My house / is in order," to the clever verses and extraordinary bridge/breakdown, the song has fan-turned-vocalist Shaun Wright belting out an endearing tale about the peace of mind accompanying a stable relationship which doubles as an excellent house track. If you had any concerns about how H&LA would top their early peaks, "My House" should put them to rest with yet another high watermark for the group.
Audio clip: Adobe Flash Player (version 9 or above) is required to play this audio clip. Download the latest version here. You also need to have JavaScript enabled in your browser.
02. RNDM, "Hideaway Lane" (Dub) [Laid] (buy)

Oliver Kargl hasn't seemed rushed by dance music's mercurial ways, releasing only occasionally as half of Pigon with Efdemin, and just as sparingly when flying solo as RNDM. Slowly but steadily he's established himself as a canny house producer with a few tracks for Dial, a tune for Naïf, and a 12″ for Laid. Hideaway Lane, his second, latest release for Laid, represents a leap forward for the Berlin-based producer. The Dub mix emerges as my favorite for bringing together the tuneful bass of the Shine mix and the spiraling, airy treble of the original. With its soothing pads and soft, tuneful synth undulations, the tune conveys a calm that's only made more inviting by the lathered up bass line. Tender and limber all at once, "Hideaway Lane" strongly affirms the promise of Kargl's measured ascent.
Audio clip: Adobe Flash Player (version 9 or above) is required to play this audio clip. Download the latest version here. You also need to have JavaScript enabled in your browser.
03. Lone, "Cloud 909" [Magic Wire Recordings] (buy)


In spite of his prolific nature and the hype surrounding his "Pineapple Crush" track, Matt Cutler aka Lone didn't really get my attention until the arrival of his late-2010 album, Emerald Fantasy Tracks. Over the course of its eight tracks, Cutler refined the sun-warped house sound of "Pineapple" into something a bit breathtaking. Opening track "Cloud 909" is exemplary of this; hyper and housey like Underground Resistance's "Jupiter Jazz" but furnished with a micro-textured sound akin to DJ Koze or Pepe Bradock. The result is sprightly and somewhat dazed by its own ostensible age — exultant and familiar but too singular to be pastiche. It's a style few producers can pull off and Cutler does so repeatedly across his fourth long-player. I eagerly await his work 2011.
Audio clip: Adobe Flash Player (version 9 or above) is required to play this audio clip. Download the latest version here. You also need to have JavaScript enabled in your browser.
04. Sandwell District, "Speed + Sound (Endless)" [Sandwell District] (buy)


Sandwell District, both the label and collective, first established itself as a bastion for bleak, uncompromising techno. But as time passes the stony facade has crumbled and a more hopeful and melodically inclined face has revealed itself, starting with the sampler EPs and coming to a head with their long awaited album, Feed-Forward. Although critical consensus has lifted "Falling The Same Way" as the album's peak, I find myself returning to its closer, "Speed + Sound (Endless)," for repeated eardrum massages. As with much of the album you can pick up any number of influences from the tune, mostly from the electronic side of Krautrock: Manuel Göttsching as Ash Ra Tempel, Harmonia, Tangerine Dream, Cluster, or even Kraftwerk. Balmy and pulsing, crested with gorgeous, swelling chords, minute hi-hats ticking along without disturbing the flow, the track gives the listener the sense Sandwell are as content to conjure soothing moods as dreary ones.
Audio clip: Adobe Flash Player (version 9 or above) is required to play this audio clip. Download the latest version here. You also need to have JavaScript enabled in your browser.
05. XI, "Gamma Rain" [Orca Recordings] (buy)

After a very prolific 2010, Toronto's XI (Christian Andersen to his friends) begins 2011 on an auspicious note with his Gamma Rain/Medicate single for quickly rising imprint Orca Recordings. Side A dominates the proceedings with a hyper kinetic garage tune that imagines frantic sax lines being beamed through a wormhole, their notes and composition turning inside out, ripping apart and smacking back together with cosmic force. Both the interstellar mood and jazzy nature of "Gamma Rain" smacks of latter day Flying Lotus, but its limber yet straightforward percussion arrangements have more in common with garage/bass music than Dilla's most revered disciple. Reaching uncharted corners of the sonic universe last aimed for by drum n' bass producers, "Gamma Rain" is an impressive way to begin a year and potentially the catalyst for more concerted interest in XI.
Audio clip: Adobe Flash Player (version 9 or above) is required to play this audio clip. Download the latest version here. You also need to have JavaScript enabled in your browser.
06. Lauer, "Banned" [Live At Robert Johnson] (buy)
07. Audio Werner, "Guteaussichten" [Story] (buy)
08. Tin Man, "Nonneo" [Absurd Recordings] (buy)
09. Obsolete Music Technology, "Latency"
[Machining Dreams] (buy)
10. Roman Flügel, "How to Spread Lies" [Dial] (buy)

Staff Charts:
Chris Burkhalter
01. Digital Mystikz, "Education" [DMZ]
02. Lone, "The Birds Don't Fly This High" [Magic Wire Recordings]
03. Kassem Mosse, "2d" [Kinda Soul]
04. Moritz von Oswald Trio, "Restructure 2 (Digital Mystikz)" [Honest Jon's]
05. Aardvarck, "Nosestep (Cosmin TRG remix)" [Rush Hour]
06. Rolando, "Junie" [Ostgut Ton]
07. Sandwell District, "Svar" [Sandwell District]
08. Tin Man, "Nonneo" [Absurd Recordings]
09. Area, "So Many Fireflies" [Kimochi]
10. Juju & Jordash, "Quasi Quasi" [Dekmantel]
Luke Hawkins
01. Bodycode, "I'll Hold Your Hand" [Spectral Sound]
02. Newworldaquarium, "The Force" [NWAQ]
03. SND, "Atavism 2" [Raster-Noton]
04. Ø, "Helium" [Sähkö Recordings]
05. Flying Lotus, "Parisian Goldfish" [Warp]
06. Moritz von Oswald Trio, "Restructure 2" [Honest Jon's]
07. Actress, "Purrple Splazsh" [Honest Jon's]
08. Hieroglyphic Being, "Belief and Reality" [Mathematics]
09. Rick "Poppa" Howard, "Do What You Have To" [Rush Hour]
10. Tin Man, "Nonneo" [Absurd Recordings]
Steve Kerr
01. Andy Ash, "Freak" [On The Prowl Party Breaks]
02. Cally, "Wake Oops" [Fear Of Flying]
03. Virgo Four, "Look Into Your Eyes" [Rush Hour]
04. Tony Wilson, "New York City Life" [Bearsville]
05. Elphino, "I Just Can't" [Somethink Sounds]
06. Roche, "Sk Rhythm" [Solos Recordings]
07. Brooks Mosher, "Intermetro" [Dolly]
08. Kowton, "She Don't Jack" [Idle Hands]
09. Ital, "One Hit" [100% Silk]
10. Nina Kraviz, "Tanya" [Rekids]
Kuri Kondrak
01. Martyn/Mike Slott, "Pointing Fingers" [All City]
02. Shake, "Trackin" [Fit]
03. Tevo Howard, "The Age Of Compassion" [Buzzin Fly']
04. C-Beams, "Thumbling" [Uncanny Valley]
05. Ever Vivid, "Abandoned Virtues" [Open Mind]
06. BitterSuite, "Squeeze In" [Atmospheric Existence Recordings]
07. Juanpablo, "Dream" (J.T.C. Remix) [Frigio Records]
08. DMX Krew, "Worm Hole" [Fresh Up]
09. Arne Weinberg, "Motive Force" [Diametric]
10. Kassem Mosse, "2D" [Kinda Soul]
Chris Miller
01. Steffi ft. Virginia, "Yours" [Ostgut Ton]
02. Margaret Dygas, "We're Not The Same" [Perlon]
03. Scuba, "Feel It" [Hotflush Recordings]
04. Tin Man, "Nonneo" [Absurd Recordings]
05. Joy Orbison, "BB" [Doldrums]
06. Tyrez, "Functional Love" [Dolly]
07. Kassem Mosse, "Untitled" [Trilogy Tapes]
08. Sepalcure, "No Think" [Hotflush Recordings]
09. Martyn x Mike Slott, "All Night" [All City]
10. Owen Jay & Melchior Sultana, "Days Gone By" [Underground Quality]
Jordan Rothlein
01. Tin Man, "Nonneo" [Absurd]
02. Steffi, "Reasons" (feat. Virginia) [Underground Quality]
03. Sepalcure, "No Think" [Hotflush Recordings]
04. Pawel, "Kramnik" (John Roberts Remix) [Dial]
05. Lauer, "H.R. Boss" [Live From Robert Johnson]
06. Steffi, "Nightspacer" [Ostgut Ton]
07. Mayhem & Distal, "Frozen Barnacles" [Surefire Sound]
08. Knifeshow, "Hallways" [Fancy Restaurant]
09. Rolando, "Junie" [Ostgut Ton]
10. Margaret Dygas, "We're Not The Same" [Perlon]
Andrew Ryce
01. Kevin McPhee, "Get In With You" [nakedlunch]
02. XI, "Gamma Rain" [Orca]
03. Croms, "Invisible Cities" [Exit]
04. Boddika, "Daze That Were"
05. Joel Mull, "Holographic" [Truesoul]
06. Salva, "Icey" [Friends of Friends]
07. Steffi, "Reasons" [Underground Quality]
08. Contakt, "Not Forgotten" [Local Action]
09. Mode, "Stepping Stone" [Exit]
10. DJG, "Automatic" [Brownswood]
Jack Scourfield
01. Gil Scott-Heron & Jamie xx, "NY Is Killing Me" [XL]
02. Braiden, "The Alps" [Doldrums]
03. Sepalcure, "Your Love" [Hotflush Recordings]
04. Krystal Klear, "Tried For Your Love (Hudson Mohawke Remix)"
[All City]
05. Vindicatrix, "Hume" [Mordant Music]
06. Bakey Ustl, "A Tender Places" [Unthank]
07. Cassie, "Me & U (Brackles Remix)" [Local Action]
08. Chasing Voices, "Ex Nihilo Nihil Fit" [Preserved Instincts]
09. Katy B feat. Ms. Dynamite, "Lights On" [Rinse]
10. Mzo Bullet, "Casablanca" [New State Music]