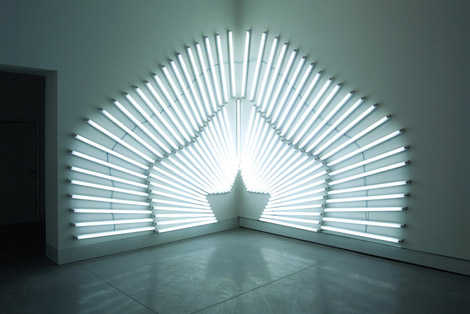 "Sunset" by Yochai Matos
Johannes Auvinen, best known as Tin Man, is the ultimate techno drifter. He's wandered geographically (from Los Angeles to Vienna) and sonically (from twisted post-apocalyptic Chicago etudes to acid-tinged synth pop), and he's never been particularly choosy about his passport (he followed an EP for techno mainstay Cheap by one for outré-indie boutique label White Denim). For an artist so in line with our handcrafted, old-school-obsessed moment, Auvinen is hardly a major player in the zeitgeist. His invisibility might be a shame for dance music, but I'm guessing being "neglected" suits the eternally downtrodden Tin Man just fine.
But mark my words: the mystery won't last through 2011. It can't. His latest 12″, this time for LA-based Absurd Recordings as part of their new Acid Test series, is just too good. It would be an incredible record if only for "Nonneo," a new Tin Man joint which is brighter, punchier, and more floor-ready than practically any other record in his discography. But the fact that Donato Dozzy, the Italian techno shaman and elite member of mnml ssgs' spank bank, has supplied a remix of "Nonneo" — one which transforms the original into one of the most otherworldy instrumentals to grace my inbox in a few minutes — seems destined to shine a very bright light on one of techno's palest denizens.
Audio clip: Adobe Flash Player (version 9 or above) is required to play this audio clip. Download the latest version here. You also need to have JavaScript enabled in your browser.
"Nonneo" hardly even plays like a Tin Man track: gone are the nihilistic vibes, the creeping sense of dread, and, most noticeably, the severely out-of-it vocals that have been the hallmark of his last three releases. Build around a tantalizing and surprisingly emotive bass line — acid enough to qualify for inclusion in a 12″ series dedicated to the stuff, but heaps smoother than so many of today's throwback tracks — "Nonneo" swells with colorful details. Anyone familiar with "Constant Confusion" must think I'm pulling their leg, but should Tin Man's creation hang around until summer it may find itself soundtracking many a long and humid evening. "Accumulated Acid" feels like the perfect morning-after accompaniment to whatever party introduced you to "Nonneo": merging the Trax back catalog with Brian Eno's greatest ambient hits, it sounds like a sunrise you've long been awaiting.
On the flip lives Dozzy's "Nonneo" rework, and you'd be forgiven for putting the needle to it first: Dozzy and Tin Man aren't exactly a match made in heaven, but something about the combination immediately sets a techno fanboy's mind aflutter. It's unfortunate that Dozzy didn't get his hands one of Tin Man's vocal cuts, but he's found a world of trippiness in "Nonneo"'s bass line, which he milks to maximum hallucinatory effect. The remix neither bests the original nor falls short of it, instead providing a minimalist and thoroughly in-the-zone contrast that at times sounds more Tin Man than the man himself does at the moment. But with a release as good as this one, Johannes Auvinen has plenty to smile about. The year is quite young, but I for one already have a favorite record.