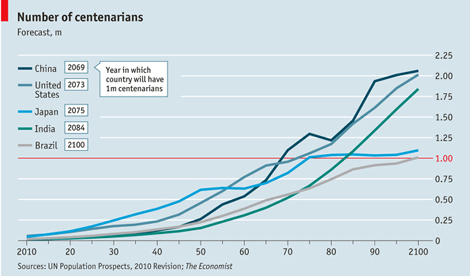 01. Maxi Mill, "To The Next"
[Rush Hour Recordings] (buy)


Besides its well regarded reissue campaigns and tireless advocacy of U.S. house, Rush Hour Recordings pays close attention to up-and-coming talents internationally and in its own backyard as well. Their Direct Current and Direct Voyage sub-labels bear the fruits of this relentless A&Ring, with BNJMN, Cosmin TRG, Braille, (et al) all making notable appearances. Now you can add the young Dutch talent Maxi Mill to that list with his stunning debut single, To The Next. The first thing I noticed about the title track was its remarkable use of depth in the sound design; its punchy, bass line seems to dart towards you as it charges up the scale, contoured with whirling chords and orbited by live claps and anxious tom patterns. Maxi Mill's arrangements are handled with an equally deft hand, stopping and starting the track on a dime, leaving you craving all the elements at once and eager to hear what comes in next. Even its pitch- and pulse-raising break seems to meltdown to glorious nothingness before the ravishing bass line returns to lead the charge. Major kudos to the Rush Hour crew for finding and releasing the work of this yet-unknown producer. If his future work is even half as good he'll be firing up dance floors for years to come.
Audio clip: Adobe Flash Player (version 9 or above) is required to play this audio clip. Download the latest version here. You also need to have JavaScript enabled in your browser.
02. Morning Factory, "Fantasy Check"
[Royal Oak] (buy)


In the span of only three releases the Dutch duo Morning Factory has covered a fair amount of stylistic territory, keeping only a few elements — rolling hand percussion and a two-armed embrace of melody — as constants. But with their debut Royal Oak single (following their exciting reinvention of Reggie Dokes' "Once Again" for the Clone sub-label), they've hit upon a sweet spot that combines the best of their instincts into one unforgetable track. Flickering to life like a long dormant film reel, "Fantasy Check" spins into focus with a bright, trembling vocal sample and grainy disco beat. It gives way to syncopated piano chords tucked into a nebulous low end that hovers around like a protective friend and eventually reunites the two halves in one spectacular moment. What's really compelling about the tune is how it conjures that sense of reliving memories you never had by showing great respect to house music's past without directly emulating any of it. And in doing so, this gracefully arranged track seems likely to find its place among house music's many classics, at least on my shelves.
Audio clip: Adobe Flash Player (version 9 or above) is required to play this audio clip. Download the latest version here. You also need to have JavaScript enabled in your browser.
03. Rio Padice, "Woodland"
[Claque Musique] (buy)

The old adage has it that "timing is everything," and it's an enduring truth in a variety of ways. Looking past the obvious meanings, I'm thinking of timing with regards to when a producer places their elements in each measure. The bulk of dance music artists tend to follow familiar formulas when it comes to timing (backbeat hi-hats, 4×4 kicks on each beat, etc.), so when someone moves beyond the basics it's instantly noticeable and often refreshing. That's definitely the case with Rio Padice's "Woodland," the title track of his Claque Musique single. Its whispered melodies and agile bass line are an enjoyable starting point, but the tune kicks into gear when a plucked synth lead ascends and lingers into the next bar, only to drop its last note a whole five beats later. This is further accentuated by the off-beat jabs of a closed hi-hat, prodding listeners forward just as the intoxicating melodic movements beckon further down the road. It's the kind of track you'd expect to hear coming from an old Prescription or Balance record — an inviting track that contains just enough weirdness to make its familiar components seem alluringly exotic. Admittedly this is the first time the Italian producer Padice has made it onto my radar; yet after playing "Woodland" on repeat for the past few months I'll be paying much closer attention to his output.
Audio clip: Adobe Flash Player (version 9 or above) is required to play this audio clip. Download the latest version here. You also need to have JavaScript enabled in your browser.
04. Mount Kimbie, "Carbonated" (Peter Van Hoesen Remix) [Hotflush Recordings] (buy)

One of the reasons why Mount Kimbie's songs make such great remix source material is the duo's intense focus on the details. With all the space left in their composition each sound is open to intense scrutiny, and MK tend to craft sounds worthy of close examination. Many remixers retain this ethos when offering their own vision, as Peter Van Hoesen has while remixing "Carbonated." This shouldn't be a surprise to anyone who knows his background in sound design or his past originals, but it's particularly striking in this context. Each twitch, pop, snap and crunch demands as much attention as the gargantuan bass line that strides to the forefront, almost as if it's the distraction in a sleight of hand trick. The tune is just as stunning taken as a whole, from pads swelling intensely along the edges to the octave jump the main progression makes. It's probably Van Hoesen's most accessible work to date and certainly one of his best remixes. If nothing else it provides spectacular means for DJs to fit Mount Kimbie into their house or techno sets and will keep this record in demand for a wide swath of EDM admirers.
Audio clip: Adobe Flash Player (version 9 or above) is required to play this audio clip. Download the latest version here. You also need to have JavaScript enabled in your browser.
05. Roof Light, "On The Third"
[Phuture Shock Musik] (buy tk)

It's an odd record that simultaneously evokes My My's micro-house mosaics and the whimsy of turn of the century UK garage, but then Roof Light is an odd producer. Having released for an unusual but praise-worthy assortment of labels including Styrax Records, Millions Of Moments, Highpoint Lowlife, and a few smaller labels, there aren't many obvious hints as to what kind of dance music the artist born as Gareth Munday makes. His latest record, On The Third for Phuture Shock Musik, offers cross sections of the mutant strains of UK house, with its title track being far and away the highlight. It comes on as if an amnesiac were trying to reassemble what had happened to house music over the last 10 years. Munday glues together percolating drum patterns girded by backhanded notes using an amorphous synth line that coats the track in a layer of lovable dust. Sudden string stabs provide bursts of urgency that's ameliorated somewhat by distant female vocals and that gooey synth line still flowing throughout the percussive framework. It's too familiar to deserve the somewhat absurd future garage tag, so I'll settle on "UK house music I'd like to hear a lot more of, thanks."
Audio clip: Adobe Flash Player (version 9 or above) is required to play this audio clip. Download the latest version here. You also need to have JavaScript enabled in your browser.
06. Ricardo Miranda, "Urbanism"
[Noble Square Recordings] (buy)
07. Legowelt, "Backwoods Fantasies"
[Long Island Electrical Systems] (buy)
08. Levon Vincent, "Man or Mistress"
[Novel Sound] (buy)
09. DJ Duke, "Summer Madness"
[Self Defence Records] (buy)
10. Juju & Jordash, "Chelm Is Burning"
[Golf Channel Recordings] (buy)

Staff Charts:
Per Bojsen-Moller
01. Analogue Solutions, "The Piano Experiment" [Analogue Solutions]
02. Taron Trekka, "R.Gelb" [Maria Colors]
03. Levon Vincent, "Man Or Mistress" [Novel Sound]
04. John Beltran, "Brilliant Flood (Kassem Mosse & Mix Mup Remix)" [Delsin]
05. FaltyDL, "Make It Difficult" [All City Records]
06. Recloose, "Parquet" [Rush Hour]
07. Cosmin TRG, "Fizic" [50 Weapons]
08. Eduardo De La Calle, "The Concept Sampler" [Analogue Solutions]
09. Vakula, "Mama Said Go Slow" [Shevchenko]
10. Move D, "Untitled A" [Workshop]
Steve Kerr
01. Moomin, "Watermelon (Marvin Dash Edit)" [Aim]
02. Jhene Aiko, "Do Better Blues Pt. 2 (Marvin's Room)" [Self-Released]
03. Afrikan Sciences, "Entitlement" [Deepblak]
04. Ital, "Culture Clubs" [Lovers Rock]
05. Hype Williams, "Rise Up" [Hyperdub]
06. Laurel Halo, "Hour Logic" [Hippos In Tanks]
07. Vakula, "Mama Said Go Slow" [Shevchenko]
08. M5, "Celestial Highways" [Metroplex]
09. Legowelt, "Sark Island Acid" [L.I.E.S.]
10. George FitzGerald, "Silhouette (John Roberts Remix)" [Aus Music]
Anton Kipfel
01. Todd Terje, "Snooze 4 Love" [Running Back]
02. Machinedrum, "Now U Know The Deal 4 Real" [Planet Mu]
03. Recloose, "Tecumseh" [Rush Hour Recordings]
04. Lucky Paul ft. Mara TK, "Elephant Island" (Greg Paulus Remix) [Wolf+Lamb]
05. DJ Duke, "Summer Madness" [Self Defence]
06. Chicago Skyway & Dcook, "Lager" (Obsolete Music Technology Remix) [M>O>S Deep]
07. M.A.N.D.E.A.R., "Buddies" (Radio Slave Panorama Garage Remix) [Get Physical Music]
08. Maxi Mill, "Sun Rays" [Rush Hour Recordings]
09. Levon Vincent, "Man or Mistress" [Novel Sound]
10. Recast, "Consensual" [Third Ear Recordings]
Kuri Kondrak
01. Anthony Nicholson, "Suntek" [Neroli]
02. Alex Israel, "GAZ-13" [W.T. Records]
03. Nebraska, "Characteristics" [Rush Hour]
04. Lerosa, "In My Mind" [Uzuri]
05. R-A-G, "Rage" [M>O>S]
06. Unit Moebius, "Dolfinarium" [Clone Classic Cuts]
07. Vakula, "Track 1" [Unthank]
08. Esteban Adame, "I'll Never Give Up" [Underground Quality]
09. Parris Mitchell, "Rubber Jazz Band" [Deep Moves]
10. Slowburn, "Medicusa" [Elektrosouls]
Chris Miller
01. Levon Vincent, "Man or Mistress" [Novel Sound]
02. Reagenz, "The Labyrinth" [Ostgut Ton]
03. Vladislav Delay, "Latoma" [Echocord]
04. Autechre, "Skin Up, You're Already Dead" [N/A]
05. Miles, "Flawed" [Modern Love]
06. Speedy J, "De-Orbit" [NRK Sound Division]
07. Benjamin Brunn, "Queen Mary" [Smallville Records]
08. Move D, "Workshop 13 B2" [Workshop]
09. Margaret Dygas, "Missing You Less" [Perlon]
10. Tshetsha Boys, "Anidyi Nyama" [Honest Jon's]
Andrew Ryce
01. Machinedrum, "U Don't Survive" [Planet Mu]
02. Sam KDC, "Symbol #3.1" [Auxiliary]
03. Modeselektor, "Shipwreck" [Monkeytown]
04. Shlohmo, "Seriously" [Friends of Friends]
05. Instra:mental, "Vicodin (Skudge Warehouse RMX)" [[Nakedlunch]]
06. Sully, "2Hearts" [Keysound]
07. araabMUZIK, "AT2" [Duke]
08. Balam Acab, "Apart" [Tri Angle]
09. John Heckle, "The Voyager (Voyeur)" [Mathematics]
10. Cosmin TRG, "Amor Y Otros" [50 Weapons]