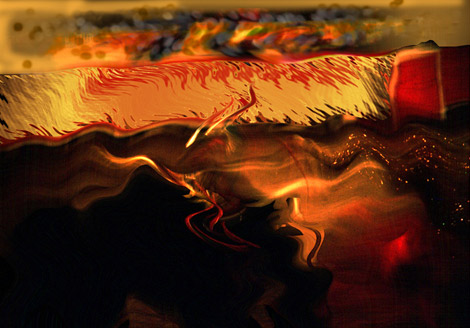 The problem that list enthusiasts face each year is the fluidity of the categories. An "album" can take many physical forms and be almost any length the format allows. The "single" is equally problematic in its definition, as a vinyl single is usually two tracks at least. But when you're pulling together tracks and albums lists, you're ignoring a vast seam of records that falls in-between even those nebulous categories. This list sets out to highlight five such records (not double-packs) which are the work of a single artist and contain three or more tracks. They must also be released on vinyl and avoid containing remixes. The 12″ as a statement, then: an artist executing his or her vision over two sides of vinyl and embracing the record as a format. While dance music generally lends itself to longer compositions than other genres, full lengths can sometimes feel overly long-winded (a problem that is in no way specific to dance music). Records from Laurel Halo, Vakula, Dreesvn and Move D all made whittling the list down to five very difficult. But the following records provide some of the best 15-to-30 minutes of music released in the past 12 months, and are equally enjoyable in the living room or club.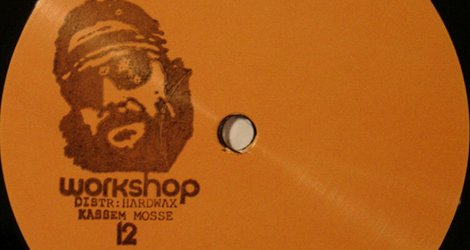 05. Kassem Mosse, Workshop 12
[Workshop] (buy)
When Workshop 12 appeared at Hard Wax earlier this year I was beyond excited: the first two Workshops adorned with bearded stamps are surely two of the finest techno releases of the past 10 years, and I was eager to hear the ways in which the third would blow me away. I gave it a strong review, but felt it was perhaps a bit Kassem-Mosse-by-the-numbers. At the present time, however, Mosse-by-the-numbers beats out many producers' most inspired turns. In fact it's proven to include some of Gunnar Wendel's strongest club tracks (one of my clubbing highlights of the year was surely Fred P dropping the magical, twisted A-side). While the record absolutely refused to leave my bag I realized that there's something admirable about a producer completely owning his sound and not feeling terribly pressured to move on. Three for three, then.
Audio clip: Adobe Flash Player (version 9 or above) is required to play this audio clip. Download the latest version here. You also need to have JavaScript enabled in your browser.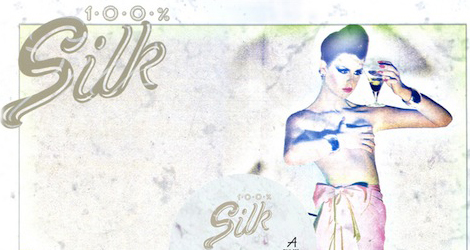 04. Ital, Ital's Theme
[100% Silk] (buy)
Drowning in 100% Silk is not something you expect to say about a year, but 2011 has been a great year to do just that. While most of them have been impressive, none were able to live up to Ital's masterful artist-and-label-debut. "Queens" bides its time in a humid, tribal funk, while "One Hit" is an extended, melodic jam. And then there's "Ital's Theme," whose simple acidic melody and bombastic percussion, coupled with subtle flourishes from Daniel Martin-McCormick's noise background, make for one of 2011's most jacking, addictive tracks. There was a glut of retro house this year, but "Ital's Theme" felt retro without really referencing any specific scene or time, feeling like a hazy, hedonistic trip through 30 years of New York dance culture. Its release was a blink-and-you-miss it affair, so while it's admittedly a bit difficult to track down a copy, this is one you don't want to miss.
Audio clip: Adobe Flash Player (version 9 or above) is required to play this audio clip. Download the latest version here. You also need to have JavaScript enabled in your browser.
03. Conforce, Dystopian Elements
[Delsin] (buy)
I didn't do one of these lists last year, but if I had, Conforce's Grace EP on Delsin would have certainly been number one. The man like Boris Bunnik has released loads of strong music in the past year (including some serious contenders for this list), and his very best work arrived on his follow up EP for Delsin: Dystopian Elements. Patient, Detroit-esque techno with electro flourishes is one way to describe the record, but there's much more to it. Incredibly spacious and grounded firmly in the lowest end of the audible spectrum, it's a singular journey that builds in both tempo and energy throughout its runtime. While it's not exactly reinventing the wheel, it does ask DJs and producers to be a little more adventurous with their tempos and to allow for a little more restraint. A crucial release from one of techno's most vital young voices.
Audio clip: Adobe Flash Player (version 9 or above) is required to play this audio clip. Download the latest version here. You also need to have JavaScript enabled in your browser.
02. Levon Vincent, Impression of a Rainstorm
[Novel Sound] (buy)
Dance music may be particularly areligious, but if it weren't, I think we would be thanking our Drexcyen overlords rather loudly for Levon Vincent's 2011 output. Finding a middle ground between 2009's barrage of Novel Sounds and his silent 2010, Vincent's return with Novel Sound 05 this summer felt like a triumphant comeback for someone who really didn't need one. But whereas "Man or Mistress" barged in with thousands of ravers in tow, it's Novel Sound's more reserved sixth transmission that was perhaps the more impressive one. The title track is a flurry of percussion and unintelligible vocoded voices topped off with soaring melodies, while the flipside's gritty stomp ("Revs/Cost") and the surprising bass line climax of "Pivotal Moments In Life" represent some of Vincent's finest work to date. One of the true dance music auteurs of recent years, Levon has been loath to repeat himself, pushing further out into a sound that's truly his own. What 2012 will bring is anyone's guess.
Audio clip: Adobe Flash Player (version 9 or above) is required to play this audio clip. Download the latest version here. You also need to have JavaScript enabled in your browser.
It came out at the very beginning of the year, yet no EP in 2011 was able to top it: Sepalcure's Fleur saw the duo of Travis Stewart and Praveen Sharma take the promise of their very fine Love Pressure debut and refine their sound by leaps and bounds. The elements: woozy, sun-drenched melodies, bass rubs that gently embrace rather than rattle, and re-contextualized unmistakable house vocals. What makes Fleur my record of the year, however, is just how incredibly varied it is over its four tracks. From the title cut's plucked throb through the ecstatic climax of "Your Love," and from the heads-down building of the Inner-City-sampling "No Think" to the warm, billowing sounds of closer "Inside," Fleur is at home in four completely different settings that are strikingly cohesive. Sepalcure's recent LP may have gotten all of the hype, but Fleur is a document of two artists at the height of their powers: an immaculate, beautiful love letter to dance music's diverse history.
Audio clip: Adobe Flash Player (version 9 or above) is required to play this audio clip. Download the latest version here. You also need to have JavaScript enabled in your browser.