"Fab" by Siggi Eggertsson
Podcasts, podcasts and podcasts. They keep on coming and, if you're like me, it's tough to keep up with all of them. Semi-regular series like mnml ssgs, weekly series like RA and ours truly, and even bi-weekly series like FACT all roll out the goods, not to mention plenty of other mix sets as well as one offs on Soundcloud and scattered blogs. So while this list is far from comprehensive and certainly from only one person's perspective, these are ten of the best mixes I've heard so far this year, hopefully offering some signposts to where you can find some soon-to-be favorites for yourself.

mnml ssgs mix 50: Peter van Hoesen
I hate to be predictable, but sometimes it's necessary. The fact a Peter Van Hoesen mix tops my mixes of the year so far is perhaps typical of my tastes, but what can I say? This is undoubtedly the best mix I've heard in 2010, straying from the dark, heady techno you may expect from Van Hoesen and into housier territory. Recent favorites from Theo Parrish, Juju & Jordash and Levon Vincent all feature here, as well as Ben Frost's hospital room experiments and van Hoesen's own grooves.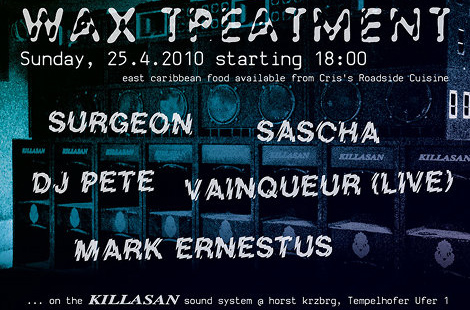 Wax Treatment #9: Surgeon
For those of us who spend far too much time browsing Hard Wax's online bins, the monthly Wax Treatment podcast was a more than welcome addition to our podcast feeds. Dub and techno often mixed by DJ Pete, the ninth edition saw British Murder Boy and all-around badman Surgeon step up to the decks for a blistering set of 140 bpm funky and techno. A prelude to his as-of-writing-forthcoming fabric 53 mix, Wax Treatment #9 sees Joker, Cheap and Deep, and Autechre all get mixed up in a taut 50 minutes. It's been archived, so if you missed it on your first go around here's your chance to hear it.

OTAM Mix 23: Kassem Mosse – 'Workshopmix'
Most of us know Kassem Mosse's spectacular production skills, but he's a damn good DJ as well, as proven by this mix he did for blog Out There A Minute earlier this year. It's quintessentially Workshop: bringing you both back to house sounds of yore while simultaneously forging a new sound. Shedding the past, perhaps? Attach any grad student word you like, but don't let it distract you from what this mix really is: rough, jacking analog house at its best.

The Bunker Podcast 66: Newworldaquarium
I wasn't in New York for the premier of Unsound New York festival, and it bums me out every time I'm reminded. If you missed out as well and salivated at my colleagues' Unsound coverage you should be thrilled to know that Newworldaquarium's two hour set has been utilized by the Bunker as part of their outstanding podcast series. A trip through some of the finest house music around (as well as some yet-to-be-released goodies from NWAQ himself), you owe it to yourself to download this one stat and dive in. I may not have been there to hear this set live, but at least I know good it was.

RA.203: 2562
Sometimes you stumble upon a mix that isn't necessarily a major revelation, but just mixes up a bunch of your recent favorites really, really well. For me, that mix was RA's 203rd podcast by Dave Huismans. Instra:mental's Mount Kimbie remix, Shake's "The Other One," DJ Qu's "Party People Clap": they're all here, and they all work wonders next to each other. There were, of course, a handful of tracks new to me that made me gasp with delight (Untold's brilliant "Come Follow We"), but this is not a mix that teaches you a history lesson or unearths lost gems. This is a snapshot of the present, a mix of what you want to hear right now, and a really great one at that.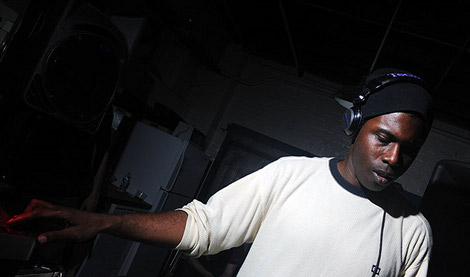 Fred P — Wunderkind Mix
Coming from the tri-state area, I have to say it's been a great couple years for house music in our region. Not only am I buying more domestic records, but the spotlight has been firmly focused on the New York sound orbiting around Underground Quality. Fred P, aka Black Jazz Consortium, has been a breakout star with his emotive productions and subterranean DJ sets, and this mix for Wunderkind was a standout. His recent appearance at Sunday Best is sure to remain a summer highlight in my mind, so if you've yet to get hip to Fred, this would be a good place to start.

Appleblim — Fabric Promo Mix
Since Skull Disco's unfortunate demise, Appleblim has decided to step back from the mixing desk and become more of an all-important curator for the burgeoning UK scene. He still appears in co-production with friends, but none would doubt that his most important contribution at the moment is his label Apple Pips and his killer DJ sets, of which this promo mix for Fabric is one. Highlighting upcoming Pips releases from Joe, Al Tourettes and Greena, as well as recent favorites from Scuba and Addison Groove, this mix is a perfect statement of the many shapes "dubstep" has taken in early 2010.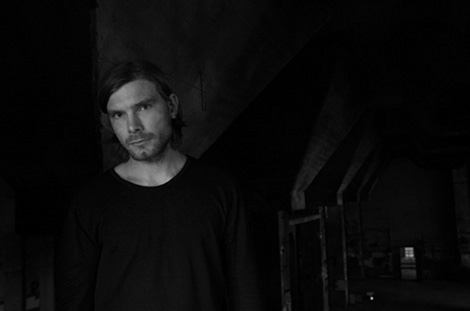 FACT 150: Marcel Dettmann
It would be hard to argue that Marcel Dettmann's Berghain 02 is not one of the most important mix CDs of the past five years, but most of us realize that it's not perfect. Its incorporation of older tunes, while applause worthy, is still a little jarring. He's only improved as a DJ though, and FACT's 150th mix is the best set I've heard from him yet. Berghain style techno may be, to some, yesterday's news, but Dettmann proves he's more vital than ever, combining vintage Drexciyan electro and Aphex Twin productions with recent hits from Morphosis and Redshape to emerge with a set of truly timeless techno.

RA.188: Terre Thaemlitz
Yes, another RA cast. This one's much different though, as we're treated to an hour and a half of blissful electroacoustic ambiance courtesy of the peerless Terre Thaemlitz. Plenty of her own tunes feature, sitting with Oval and Michael Nesmith for a beautiful set that might not be for everyone, but endears itself to those who let it in. The climax has to be the exclusive DJ Sprinkles edit of Depeche Mode's 1986 Martin Gore-sung masterpiece "World Full of Nothing," extending to a repetitive, serene ten minutes.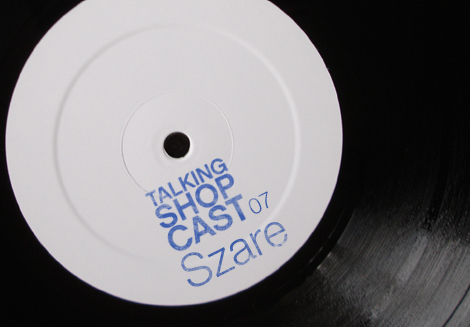 Talking Shopcast 07: Szare
At first I was unsure about including one of LWE's podcasts, but I would be remiss if I didn't at least acknowledge what I think was a stunning set of 'casts. One of the best for me was the blistering Talking Shopcast live set from Szare, aka 19.26.1.18.5. Featuring dark, swinging cuts from his Horizontal Ground records as well as some unreleased tunes, it shows Szare to be a very promising young talent whose take on techno is both classically based and relentlessly futuristic. Tracks from Actress, Dettmann and David Bowie only make things better.