"Big Time" by Erik Marinovich
Six full months into 2010, the record labels that have impressed me the most have one thing in common: from record to record, their releases are as varied as they are superb. With so much music to contend with at any given time, labels that diversify without sacrificing quality stand out from purveyors whose releases are all the same flavor. And while it's easier than ever to start a label in some form, the tasks of assembling a talented roster, putting together a multifarious yet cohesive release schedule, and turning out handsome finished products requires uncommon artistic vision and business savvy.
Luckily for dance music fans and collectors, there have been a bevy of imprints helmed by managers and A&R teams who have kept us guessing and reaching for our wallets throughout the year. For some labels that's meant limiting the number of releases and making each one count; others cast their net wider and delved into reissues; others still have challenged listeners to buy music in unexpected mediums. It was ultimately quite difficult to narrow the list down to five, and doing so leaves out so many worthy labels. With apologies to Aus Music, Laid, Ostgut Ton, Workshop, Modern Love, Underground Quality, Planet Mu, Royal Oak, Time To Express, Uzuri, and probably others, here are five record labels, in no particular order, that stood tallest in my memory and heaviest in my collection.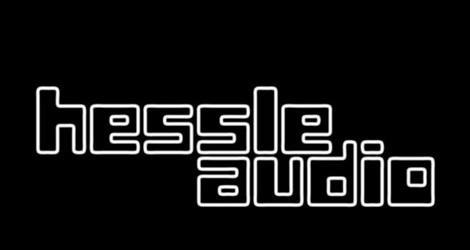 Hessle Audio
No longer the new kids on the block, the London-based Hessle Audio has managed to capture an increasingly mature sound without losing the vitality that made them a label to monitor closely. This was no small feat after Ramadanman, Ben UFO and Pangaea's imprint released Untold's barnstorming "I Can't Stop This Feeling" and Pearson Sound's cutting PLSN/Wad to a great deal of acclaim in 2009. Their strategy for 2010 was more ambitious, banking on doublepacks from two of the label's founders while continuing to reach out to innovative outside artists for standout EPs. It was a risk that paid off big time as Pangaea and Ramadanman's self-titled 2×12″s found each at their sharpest, containing provocative cuts like the former's "Why" and the latter's "Don't Change For Me." James Blake's mind-melting Hessle debut, The Bells Sketch, was arguably even more successful, further establishing the young turk as a producer too talented and innovative to ignore. Hessle Audio capped off the first half of the year with a percussive blitz from Joe whose "Claptrap" is strongly vying for the year's best cut built upon hand claps. Although clearly respectful towards dance music's past, Hessle Audio has spent most of its time looking forward — writing history rather than obsessing over it — and it's kept the imprint full strides ahead of its peers.
Audio clip: Adobe Flash Player (version 9 or above) is required to play this audio clip. Download the latest version here. You also need to have JavaScript enabled in your browser.

Honest Jon's Records
Had you told me a couple years ago I'd pick what Entertainment Weekly called "the hippest world-music label going" as a top label I'd have laughed my head off. Yet these days there's no doubt in my mind that Honest Jon's, Damon Albarn and Mark Ainley's London record shop-cum-label, is deserving of the title. Although the imprint's steady stream of hyper specific world music comps and eclectic reissues has been somewhat compatible with dance music fans (who else reissues Moondog records and releases Carl Craig edits of The Congos?), the label's forays into the dance music world are what won me over. Building on the success of the Moritz Von Oswald Trio album, Honest Jon's carefully selected some of today's most beguiling talents — Actress and T++ — and coaxed them into releasing some of their strongest material yet. Actress' second album, Splazsh, tore up the freshly printed rulebook of UK bass music while interpreting life through the chilly pixels of video games. T++'s Wireless sent nanobots to infiltrate the work of ndingidi player Ssekinomu, blurring the lines between technology and organics, flesh and circuitry. All this while continuing to dig up treasures few knew existed, like hyper South African new wave and sublime Turkish music from the turn of last century. With a live album from Moritz Von Oswald Trio still to come, my money, quite literally, is on Honest Jon's Records for the foreseeable future.
Audio clip: Adobe Flash Player (version 9 or above) is required to play this audio clip. Download the latest version here. You also need to have JavaScript enabled in your browser.

Further Records
When RA/LWE's Will Lynch asked Mark Cul of Further Records about choosing of cassette tapes as the main medium for their releases, Cul mentioned how useful tapes can be for pot smokers who get their fix in the car while out clubbing. While he later added, "They're portable, and they sound great," what Further has done as a largely tape-based label goes much further than utilitarian reasoning. In a similar vein as vinyl-only labels, the Seattle-based Further convinces music buyers to own a piece of hand crafted art that takes up space and cannot be easily replicated (although sharing the listening experience can be a delight). They share a DIY ethic with punk/noise/black metal groups but cater to electronic audiences, having convinced producers including Aybee, Lerosa, Donato Dozzy and Anders Ilar to commit whole albums to tape. This probably wasn't easy as each album has been fantastic — hardly the kind of throwaway material one might expect producers to fob off on cassettes. Aybee's even made our top 5 of the first half of 2010. Further aren't format hardliners either, with mp3 releases (including by label founder Chloe Harris) and even vinyl versions of Dozzy's album. Bringing together top notch music with conspicuous release formats that feel as special as mixtape from your sweetheart, Further Records is an unexpected force to be reckoned with.
Audio clip: Adobe Flash Player (version 9 or above) is required to play this audio clip. Download the latest version here. You also need to have JavaScript enabled in your browser.

Hotflush Recordings
It's not altogether surprising that Hotflush followed up a strong 2009 (and a spot on our top labels list) with a prodigious first half of 2010. Building on the stringent quality control that has always defined the label, Paul Rose (aka Scuba) and Alex Bishop have continued to push Hotflush to the front of the dubstep pack with singles from rising talents Sigha, George Fitzgerald and Sepalcure, not to mention a slew of excellent remixes of Mount Kimbie. But it's Rose whose shadow looms largest over the label's discography with his accomplished sophomore album, Triangulation, which offered one of the best arguments for dubstep and its bassy kin crossing over in the electronic mainstream. He's also delivered the goods on a single for sub-label Abucs and courted tasty remixes for the Offshore Recordings joint label, Hotshore. With a highly anticipated album from crossover wunderkinds Mount Kimbie and a slew of other bits still to come, it's enough to make you wonder if anything can impede Hotflush Recordings' dominance over its corner of the dance music arena.
Audio clip: Adobe Flash Player (version 9 or above) is required to play this audio clip. Download the latest version here. You also need to have JavaScript enabled in your browser.

Rush Hour Recordings
Many veteran house heads love to extol the virtues of older, rarer records knowing full well how difficult and pricey it can be to get a copy (you can almost hear them intoning, "It builds character!"). Luckily for newer generations, Dutch label/store/distro Rush Hour Recordings is anything but convinced and seems on a mission to keep some house music's building blocks accessible for most record shoppers. As in 2009 when RH reintroduced the world to Anthony "Shake" Shakir, Rick Wilhite, and the early works of Daniel Wang's Balihu Records, 2010 has seen a flood of essential re-releases. Perhaps their greatest accomplishment was reissuing the highly sought after Virgo album, followed closely behind by records from Ron Hardy, Boo Williams, Robert Hood as Floorplan, Jamie Principle, and Mandre. In case that wasn't enough, Rush Hour has also been doing an exemplary job releasing new records as well. Sure, they got a bit carried away with Tom Trago records (live takes and outtakes?), but they've more than made up for it by pushing beyond the old school house sound they're known for by recruiting Falty DL and Cosmin TRG, not to mention new singles from Kirk Degiorgio and a series of new records curated by Rick Wilhite. They've also shined the spotlight on contemporary Chicago talents, releasing the fantastic Tevo Howard Crystal Republic doublepack and new EPs by Gene Hunt and Ricardo Miranda on their Hour House Is Your Rush sub-label. No label has done more in 2010 to bring house music back to its roots while keeping one foot firmly in the present. And for that, they deserve our kudos.
Audio clip: Adobe Flash Player (version 9 or above) is required to play this audio clip. Download the latest version here. You also need to have JavaScript enabled in your browser.