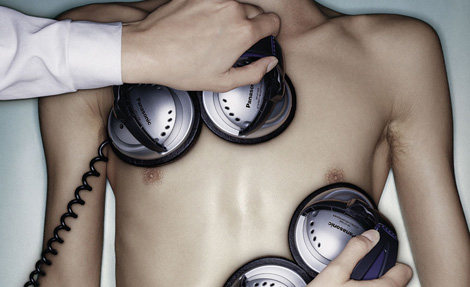 Record nerds of the world are greeted daily by news of the music industry's impending doom. Yet record labels — in dance music, at least — have refused to fade away. All profitability aside, might the concept of the record label in 2009 be as strong as it's ever been? As record stores continue closing at an alarming rate (Manhattan's Etherea Records, one of my personal favorite spots for dance vinyl, shuttered this past February), there exist less shelf space for the familiar sleeve designs and logos of your favorite imprints to stare down enticingly at you. But in this digital era, where dance music is more easily disseminated than ever before, the filter of a reputable record label has taken on supreme importance in separating wheat from chaff. Tellingly, some of 2009's most exciting labels have de-emphasized genre affiliation in favor of amping up their reputation for quality output. Others, realizing how quickly novel sounds can weave their way through the scene via the blogosphere (ahem), are starting labels as incubators for daring new tracks that might not have found an outlet otherwise. And despite the seemingly endless tide of new music gushing through the cracks of record bags and hard drives, some of the best labels have resisted the urge to flood the market with their brand, releasing only the choicest of cuts.
This list of 2009's best record labels so far, in no particular order and in no way definitive, showcases some of modern dance music's most interesting and innovative wellsprings for grade-A music. The prophecy may continue to foretell the industry's gory death, but as best as I can tell, the record label lives on!
Hyperdub


You knew you'd find this here. Kode9's coterie of Flying Lotus eaters has had one hell of a run in 2009 so far, with each release catching anyone who thought they had this London-based label's sound pigeonholed as dubstep completely off-guard. From the autotuned wonky-n'-blues of 2000F & J Kamata's "You Don't Know What Love Is" to The Bug's slow-mo electronic dub of his second King Midas Sound 10″ to LD's gorgeously tense "Traumatic Times," Hyperdub has displayed a deftness at rendering relatively disparate sounds cohesive. Cooly G, who recently released her debut 12" on the label, might be its mightiest A&R snag since Burial (or at least Zomby), and her poker-faced funky house constitutes yet another hard left turn that somehow makes a whole lot of sense.
Do Not Resist the Beat!


Ostgut-Ton and the Berghain crew might be the torchbearers of the purist techno underground, but they're hardly the only ones throwing down brutally to-the-point 4/4. Of all the hand-stamped labels hotly-tipped by Berlin's Hardwax record store, Milton Bradley's and DJ Zeal's Do Not Resist The Beat! imprint has its ears trained most strongly towards techno's future. (Frozen Border, whoever you are: you're a very close second.) Milton Bradley's three 12″s for the label this year — murky, bubbling stews equal parts "Classics"-era Aphex Twin, Marcel Dettmann, and Shackleton — have each built impressively upon each other. As more of the world heeds the label's namesake request, these small-batch slabs are sure to become tough catches for record collectors. Grab 'em while they're hot!
Apple Pips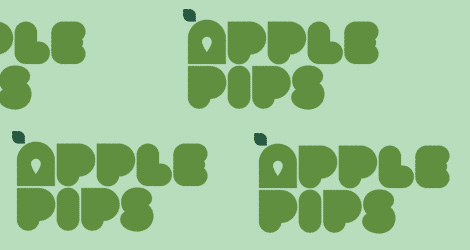 Like Hyperdub, Apple Pips has spent 2009 showing us that dubstep is literally only one side of the story. While Ramadanman — once solo and in collaboration with labelhead Appleblim — has stayed true to the bass, dub savant Sven Weisemann and Aus/Simple's Will Saul & Mike Monday have contributed pitched-down, unexpected reworks on the flips. One imagines the production process was an educational one for all involved. Yet Appleblim's alchemical A&R this year has given us more than just interesting cross-genre pairings. White-hot Londoner Brackles contributed "Get A Job/Lizards," melding Joker keyboards and Untold's rhythmic absurdity into pure subs-driven gold. It's enough to make you forget, at least momentarily, Skull Disco's untimely demise and join the throngs of us anxiously awaiting Pips' next sure-to-be-slamming transmission.
Cómeme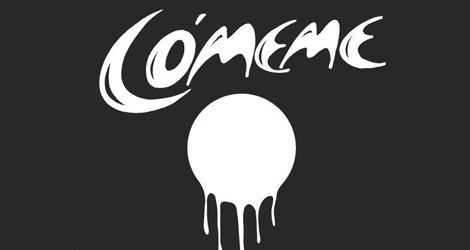 I have no idea what a BumBumBox party must be like — YouTube suggests something like a reggaeton-themed bar mitzvah held in a parking garage. But judging by the output of this new imprint from Kompakt's Matías Aguayo, the kingpin of those guerilla lo-fi mini-raves, it must give deep house purists one serious collective nosebleed. Cómeme finds Aguayo and a cast of unknowns filtering an M.I.A.-like mélange of global street music, underground UK house percussion, and '80s pop through the Latin-minimal songbook. Despite (or perhaps because of) never taking itself too seriously, the label's three sugar-coated releases have been some of 2009's most original — or, if you prefer, most unhinged — club tracks. Assuming they stay as fresh as they sound right now, Aguayo's near-"I Want Candy" cover "Bo Jack" and smooth-rapping "Pata Pata" will undoubtedly keep the world's conga-lines a-chuggin' (and haters hatin') through the year's end.
Smallville Records


Smallville has not been terribly prolific in 2009, but I'll be damned if its two 12″s this year haven't been stone-cold classics. LWE has already heaped praise on STL's modulating epic "Silent State," and it's hard to imagine a more subtle and supple house record dropping this year. Like some lost Fennesz-Basic Channel collab, Stephan Laubner's rare departure from his own Something label bathes your brain in heavy dub while insistent hi-hats keep you pinned to the dance floor. Steinhoff & Hammouda's recently released "Touch," a Lawrence-style deep percussion jam as awesome as any of the tougher sides found in Smallville's impressive back catalog, is no slouch at working crowds either. But it's the B-side, a Jus-Ed remix of the duo's 2008 track "You Are," that should excite house heads most. With that producer's Underground Quality imprint and his associates making some of the strangest deep music around as of late, the potential for more tunes on the Hamburg-New York axis should be cause for much salivation indeed.