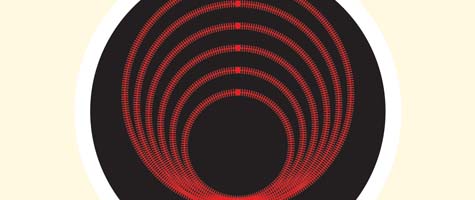 01. Matthew Dear, Asa Breed [Ghostly International] (buy)
Each release from Matthew Dear reveals something new about this multi-faceted producer, and Asa Breed, his second full-length album as MD, was hugely revelatory. The depth, heft and pop sensibilities of Dear's songwriting are on full display, and for it, Asa Breed stands tall over all its competition. I played this record more than any other new release in 2007 and I'm still finding new things to appreciate about it.


02. Ricardo Villalobos, Fabric 36 [Fabric] (buy)
Fabric 36 was not an easy sell for me (and many others), at least partially because it wasn't meant to be. You have to bend your framework for what an album or mix should be, how it should develop, how it should flow. Villalobos hits the reset button on these expectations and offers one of his most creative statements to date — oh yeah, and some killer tunes. "Won't You Tell Me" and "4 Wheel Drive" are future classics, weaved into a dense web of exuberant rhythms and movements. Artists and fans will be reacting to this for some time to come.


03. Efdemin, Efdemin [Dial] (buy)
Efdemin's debut album meticulously and gracefully re-interprets deep-house with a minimal lens in a manner unmatched in 2007. Phillip Sollmann utilizes his musique concrete/sound design knowledge to construct stunningly melodic movers and challenging experimental cuts still capable of wonders on a dance floor ("Acid Bells"). Together, its 10 tracks form a compelling and cohesive statement. Those who argue against the long-player format as it pertains to dance music should stick this in their pipes and smoke it.


04. Melchior Productions Ltd., No Disco Future [Perlon] (buy)
Thomas Melchior's first full-length since his stellar 2004 album, The Meaning, is even more demanding of listeners with a similarly sweet payoff. Favoring tight loops of atonal textures and samples over past colorful patterns, Melchior invites the audience to revel in the tiniest of details while reserving a great deal of utility for the dance floor. Still more proof after two decades in the biz that he's sharp, that micro-house isn't dead, and that new listeners will soon be digging through his back catalog. I know I have.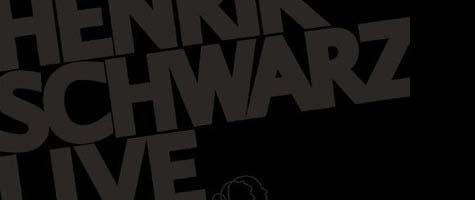 05. Henrik Schwarz, Live [!K7] (buy
)
Though Henrik Schwarz's productions stand up well on their own, Live suggests they're best heard sewn together into a gorgeous and flowing document of his talents. But the most stunning facet of Live is how human and alive the tunes feel. It's evident in the loose jangle running through his Kuniyuki remix, the calming marimba pattern and rootsy upstroke of "Stop, Look & Listen" and the busted, live band funk of "Leave My Head Alone Brain." It's the refreshing sound of people outnumbering computers.


06. Panda Bear, Person Pitch [Paw Tracks] (buy
)
Looking back, only one new rock album actually impressed me this year, and its source was quite unexpected. Panda Bear's Person Pitch is the joyful intersection of techno (the liner notes, which list some of Noah Lennox's influences, start with Basic Channel, Luomo and Wolfgang Voigt) and experimental rock — an euphoric, encompassing experience you won't soon forget. Its loop-based construction brings Panda Bear's Beach Boys influences into the 21st century, stretching the walls of more traditional rock arrangements nearly to their breaking point. As important of a record for dance music as it is for rock.


07. DeepChord Presents Echospace, The Coldest Season
[Modern Love] (buy)
Perhaps the best way to describe The Coldest Season is immersive: music to let seep into your brain while laid out flat, used to wash away worry or conjure a contemplative atmosphere. You can feel the icy wind creep across your body as the album unfolds and take comfort in the scant blanket of melody draped across the glacial movements. Rod Modell and Stephen Hitchell's desire to make something new (and largely influenced by the latter's experience of becoming a father) results in a truly innovative hybrid of dub techno, ambient and experimental sounds that defies obvious influence or reference points. Chicago's oppressive winter meets its match on this album.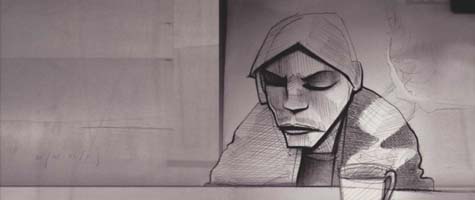 08. Burial, Untrue [Hyperdub] (buy)
If dubstep ever does crossover into the pop realm, Untrue will likely be the first to crack its rarely porous shell. At first I wasn't prepared for the onslaught of vocals which distinguishes the album from its predecessor, and ultimately perches melodic halos on Burial's urban phantom rhythms. In his rather revealing interview with The Wire, Burial admits the final version of Untrue was composed in a scant two weeks, a baffling fact to consider when basking in the depth of its tunes, the murky landscapes from which they crawl out — not to mention when "Archangel" gets caught in your head. Untrue gives me the good shivers.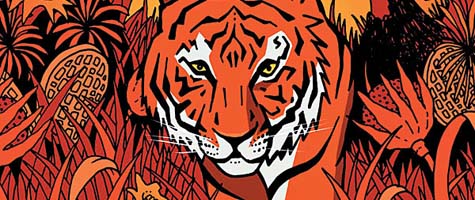 09. Tiger Stripes, Safari [Nite Grooves] (buy)
If there's one house record I neglected to tout enough, it's certainly Safari, Mikael Nordgren's first compendium of Tiger Stripes tracks. Though many of these tracks were previously released on King Street Sounds, they hang together remarkably well in the long player format. Here Nordgren's palatte leans towards classic elements of house through live instrumentation, recruiting Swedish Hitmusic Strings, Kerri Chandler's keys and Rasmus Faber's marimba. If mnmlzd house is too emaciated for you, stick on Safari and climb through some meaty rhythms.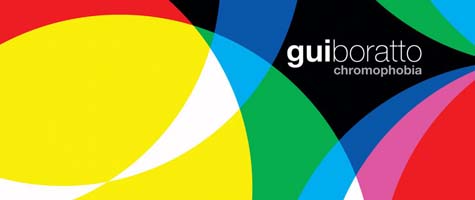 10. Gui Boratto, Chromophobia [Kompakt] (buy)
Boratto is particularly apt at sculpting big, bold and beautiful melodies which resonate across genre lines; and with Chromophobia (Kompakt's best release this year, don't let The Field fans fool you), the Brazilian producer adds "cohesion" and "diversity" to his list of talents. Lush, hovering ambient tracks like "Acrostico" and "Malá Strana" fit snuggly between big room bangers ("Terminal") and future stadium anthems ("Beautiful Life") while providing plenty of fodder for remixers (Babicz's remix of "Mr. Decay" has been a big local favorite). A very 2007 album for a very 2007 year.
Honorable mentions:
11. Various artists, Soundboy Punishments [Skull Disco] (buy)
12. Justice, † [Vice Records] (buy
)
13. Various Artists, Shut Up and Dance! Updated [Ostgut Tonträger] (buy)
14. Pantha Du Prince, This Bliss [Dial] (buy)
15. Thomas Fehlmann, Honigpumpe [Kompakt] (buy
)
16. Simian Mobile Disco, Attack Decay Sustain Release [Wichita] (buy
)
17. False, 2007 [M_nus] (buy
)
18. Dettmann & Klock, Scenario [Ostgut Tonträger] (buy)
19. Cobblestone Jazz, 23 Seconds [Studio !K7] (buy
)
20. Petre Inspirescu, Tips [Cadenza] (buy)