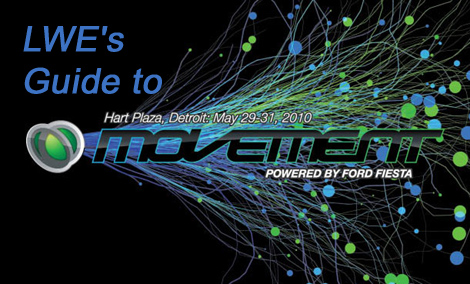 When the Detroit Electronic Music Festival started back in 2000, music festivals in general and electronic music festivals in specific were a much less common sight. Now the world is positively bursting with them, as scenes as farflung as Croatia and as close (for Americans) as Seattle and New York vie for clubbers' frequent flyer miles. Detroit's festival, now known as Movement, has had to step up its game to retain its dominance as the U.S.'s leading festival of its kind. For the 2010 edition, Movement has expanded to five stages placed throughout Hart Plaza, one of which is sponsored by its sister festival, Movement Torino. With so much to choose from, LWE has decided to reprise last year's popular festival guide. Because the daily schedule has not yet been released we're breaking things down by stage, so at least you'll know where to be to see these incredible artists at work. Updated: Schedules are posted below.
Glacéau's Vitamin Water stage

Plastikman photo by cuzinmank
The Vitamin Water stage is without a doubt the biggest (set in the concrete ampitheater) and fittingly hosts each night's final headliner. Here you'll find Richie Hawtin resurrecting Plastikman for his second U.S. appearance in many years, as well as live performances by 2007 headliner Model 500 and Kevin Saunderson's Inner City.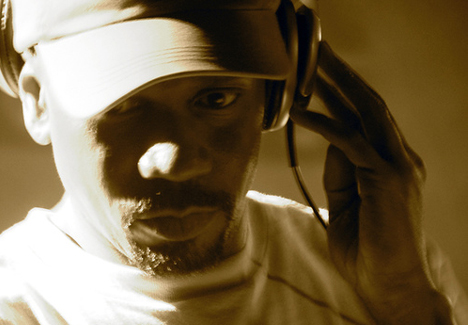 Larry Heard
You'll also find us at the Vitamin Water stage to see Chicago house legend Larry Heard spin, producer/comedian Kenny Larkin performing live, a dub-flavored DJ set from Mark Ernestus of Rhythm & Sound, New Zealand funkster Recloose, and a live set from up-and-comer Luke Hess. We might also check out DJ Sneak, Stacey Pullen, DJ Pierre, and Matthew Hawtin if time allows.
Red Bull Music Academy Stage

DJ Koze
There are few forces as powerful as RBMA within dance music and they're bringing the goods to their stage next to the concrete pyramid. We'll certainly be in attendance for the oddball antics of DJ Koze, the mighty improvisations of the Moritz Von Oswald Trio, the ineffable beatwork of Martyn, and pianist extraordinare, Francesco Tristano. We'll also stop by for Kraak & Smaak, Michael Mayer, Jimmy Edgar & co., and Simian Mobile Disco. That said, don't be surprised if some of your unexpected favorites emerge on the RBMA stage, as they did last year for us.
Made In Detroit Stage

Theo Parrish
There's been a lot of talk about why Paxahau, the company running Movement, decided to keep the Made In Detroit stage in the underground bunker for a third year. Last year we ended up avoiding the stage far more than we would've liked because of its dreadful acoustics. Although no explanations have been provided, we have been assured by people close to the festival that the area is being acoustically prepared to deliver a better sound. With all our hearts and for the sake of Detroit's treasures, we hope so.

Robert Hood
All that said, there is an abundance of reasons to brave the cavernous space: Headlined by Detroit masters Theo Parrish and Robert Hood (who is playing live), the stage also features DJ sets from living legend Anthony "Shake" Shakir, the "Godson" Rick Wilhite, Sistrum Recordings head Patrice Scott, rising star Kyle Hall, and UR-affiliated Rolando. We expect to stop by for sets from K.Hand, Punisher and Ryan Crosson (live) as well, and shake our heads at having Magda of all people as a headliner.
Beatport Stage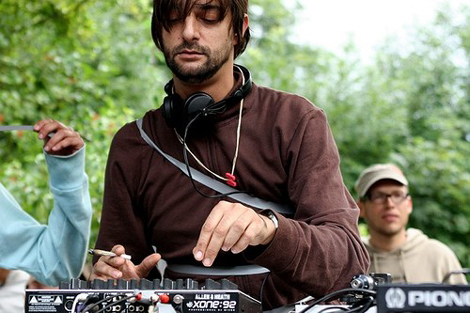 Do we really have to tell you? (Ricardo Villalobos)
Although his name was only added to the bill recently, one of Movement 2010's biggest draws is the first American appearance since 2002 from mad genius/superstar Ricardo Villalobos, so you can bet we'll make our way through the Beatport stage's densely packed crowds to take in his headlining set. We're always eager to enjoy a set from Cassy, especially if it's outdoors, and we're especially excited to see outrageous jazz/funk/house trio dOP in action. We'll also be stopping by for sets from Radio Slave, Martin Buttrich (live), and The Martinez Brothers — mostly to see if the lattermost live up to the hype.
Movement Torino Music Festival Stage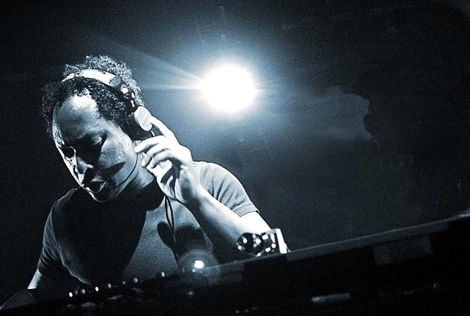 Derrick May
Movement's newest stage is sponsored by its Italian sister festival and is headlined by founding father Derrick May, who also headlined Torino in '09. You'll find us dancing to sets by Kirk Degiorgio, Orlando Voorn, and Monty Luke (live). In all honesty, we can take or leave the rest of the line up.
Updated: Here is the festival schedule: