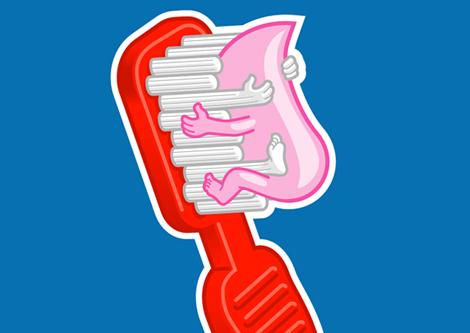 Illustration by Christoph Niemann
There's long been talk about podcasts usurping mix CDs, but that never felt as overwhelmingly possible as it did in 2010. It isn't just that there were only a handful of convincing commercial mixes available, although that certainly didn't help. What really made the influx of podcasts feel so intense was the sheer quantity of them. Plenty sit here on my computer unheard simply because of time constraints and there are hundreds more out there just waiting to be discovered. 2010 may have been stocked to the brim with WikiLeaks and anti-austerity protests, but some days it seems that neither compare to the glut of podcasts. That said, I cannot claim this is the definitive list of the best mixes from the second half of 2010, but these are the ten that hit me the hardest and still get regularly aired. If you want to know the soundtrack to this writer's 2010, this list and the first half list should just about cover it.

Steffi – mnml ssgs labyrinth special
Steffi's productions may tend towards deep, sometimes-vocal house (just check her latest "Reasons" for Underground Quality or "Kill Me" on Ostgut Ton), but as a DJ she's nearly impossible to define. What's most impressive about her mixes are the many moods and styles she manages to go through while keeping everything cohesive, and her mix for mnml ssgs in anticipation of Labyrinth was no exception. Her deft touch and always killer selection make her one of the most exciting DJs, and made this mix simply one of the best of the year.

Peverelist – RA.218
I can't quite figure out Peverelist. On the one hand, he seems to be one of the only DJs around with a purist attitude towards dubstep, and on the other hand he pushes bass music further than almost anyone else. Both sides are on display in his killer contribution to RA's podcast series, where Pev keeps true to dubplate culture while showcasing some of Punch Drunk's finest 2010 emissions (of which there were many) and plenty of other big tunes the UK offered up this year. Essential.

reagenz – lunar landing live
David Moufang and Jonah Sharp's recent releases on Workshop were excellent, but hardly the only reason the reagenz project has been so vital. This vast, immersive live set, made available at the beginning of this year on Soundcloud, has been on constant repeat for me. Kicking off with slowly moving textures and eventually encompassing more beat-driven pieces (climaxing with, of course, the indomitable "Keep Building") resulted in an incredible, glowing set. As a celebration of the 40th anniversary of the Apollo 11 mission, nothing sent me to the moon quite like this.

Function – Promo Mix 009 /// Red Zone
Function: Sandwell Collective member, techno extraordinaire. But that would be selling Dave Sumner's talents short, given that his Promo Mix representing New York's Red Zone in 1991 was an incredible trip through the most classic of house music. This mix, and its explanation provide a top notch history lesson, from the use of rotary mixers to the decay of New York nightlife in the early 90's.

Conforce – FACT mix 168
Conforce may have produced one of the best EPs of this year (the incredible, ethereal Grace EP on Delsin), but his sheer talent was probably best on display in this sterling live set. FACT's podcast series can be a tough one to keep up with, but this mix shines brightly above the almost one hundred podcasts they offered this year. Melodic and swinging, this hit my techno pleasure zones every time.

Eli Verveine – bptchk! fanzine #03
I feel like Eli Verveine may be the most underrated DJ on the planet. Perhaps my perception of her popularity is a bit off, but if gigs were booked based on straight talent Eli would be traveling the world with the best of them. Her "Rawmance" mix for French website-cum-print-publication Boing Poum Tchak! is a perfect example of her warm and romantic style. To dance with fireside with a bottle of red wine.

Ramadanman – Bestimix 23
These days Ramadanman sets are almost unfair given that he can play so many of his own productions and dubs. The man's 12″s and various unreleased goodies this year were like gold; giving any DJ who wielded them an incredible leg up. That's not to diminish David Kennedy's own DJing chops, as his Bestimix is an addicting mix of modern bass music. But when his own productions hit, watch out.

JD Twitch – Optimo Podcast 06: Acid Eyeful
Optimo may be known for their eclectic DJ sets, but when they focus on a singular sound the results can be staggering. Case in point: JD Twitch's ode to acid house "Acid Eyeful" (cheeky name). Flurries of 808s and, of course, 303s are all here, sure to induce wild and jacking acid flashbacks. A great companion to their fabric 52 CD, released around the same time.

Autonomic Layer 11
The Instra:Mental/dBridge/Autonomic juggernaut has been near unstoppable this year. Their own label NonPlus+ reached well outside the confines of drum and bass (Kassem Mosse, Actress), and so do the Autonomic mixes. While 2009 saw a new one almost every month, the appearance of Layer 11 in October after an unfortunate drought was more than a welcome sight. Unsurprisingly it's a destructive bit of modern drum and bass, electro, house, and everything in between, bookmarked by the always-enjoyable influences sections. If you want to hear the future, the Autonomic crew have you covered.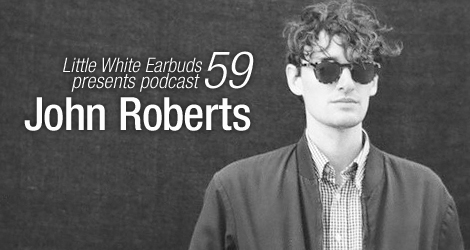 John Roberts – LWE Podcast 59
We've gotta give props to our own series, especially in a year where we felt with each Monday came a really killer listen. Picking just one LWE mix from the past couple months has caused many headaches, but I've got to give it up to John Robert's magical set of dusty Chicago house. Classics from Trax, Robert Owens and others sat alongside future classics, especially Roberts' own "Porcelain."